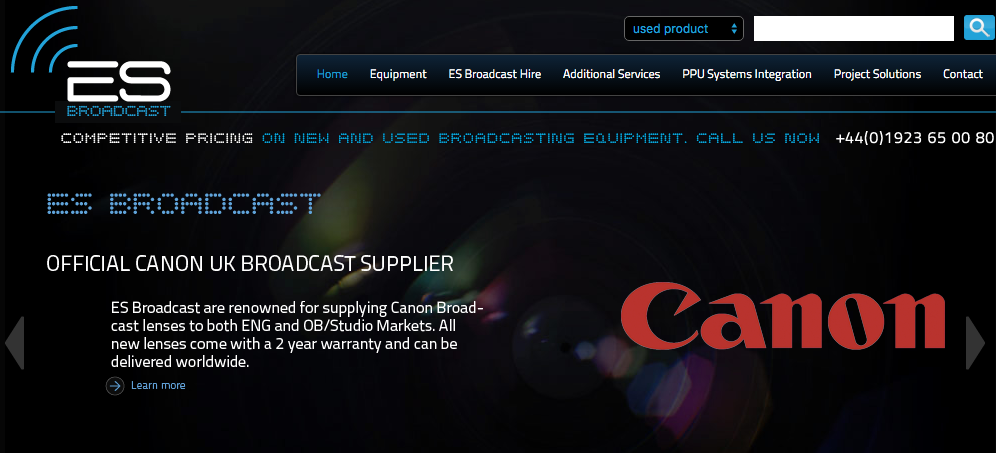 ES Broadcast Acquire Gearbox Hire
Posted on Feb 26, 2016 by Alex Fice
There have been numerous articles released over the last 48 hours, causing speculation and questions surrounding the operations of ES Broadcast Hire. Some featuring false and confusing information. ES Broadcast Hire has now further explained the situation.
ES Broadcast Hire has agreed the acquisition of the Gearbox Hire business from CVP. Jessica Munday from ES commented. "The agreement includes Gearbox rental equipment, the transfer of existing personnel and an office at Media City in Manchester. We will continue to trade as ES Broadcast Hire and the Gearbox brand is to remain the property of CVP."
The transfer of staff will begin on Monday 7th March, along with a new lease on an additional building in the same business park as ES Broadcast Ltd in Watford. With ES Broadcast Hire already owning multiple Sony and Grass Valley camera channels, VTRs, an array of Vinten grip and recently investing in the new Fujinon UA80x and UA22 lenses and Sony HDC-4300 Channels, making them the first UK rental house to supply a 4K solution. The addition of the Gearbox equipment will mean they can now supply an increased range of options including EVS equipment and monitors to name but a few.
"Funding was supplied by Azule Finance and we were very pleased with their efficient process.
"In addition to a number of Gearbox staff, one of the biggest successes of this agreement for ES is the appointment of Stephen Ratcliff, Director of Hire. ES Broadcast Hire has also agreed and finalised employment of Annie Breislin, who up until recently was Hire Manager of another UK rental house, joining the hire team on 14th March. This in addition of course, to our Munich office, directed by Charles Alexis, which opened at the beginning of February. As a team, we are all very excited to welcome the changes and our new additions."
Warren Taggart, Managing Director of ES Broadcast Hire says "After a few weeks of careful consideration and planning, I am only pleased and proud to be able to let you all know about our latest venture. After our investment in 4K/UHD equipment and various other kit just a few months ago bringing in new jobs and clientele, I was already pleased with our hire book for 2016, but this can only strengthen our position and opportunities.  It is certainly a turning point for ES Broadcast Hire, and I am very much looking forward to our future.
Contact [email protected] or +44 (0) 1923 811 520 for more information and product enquiries.