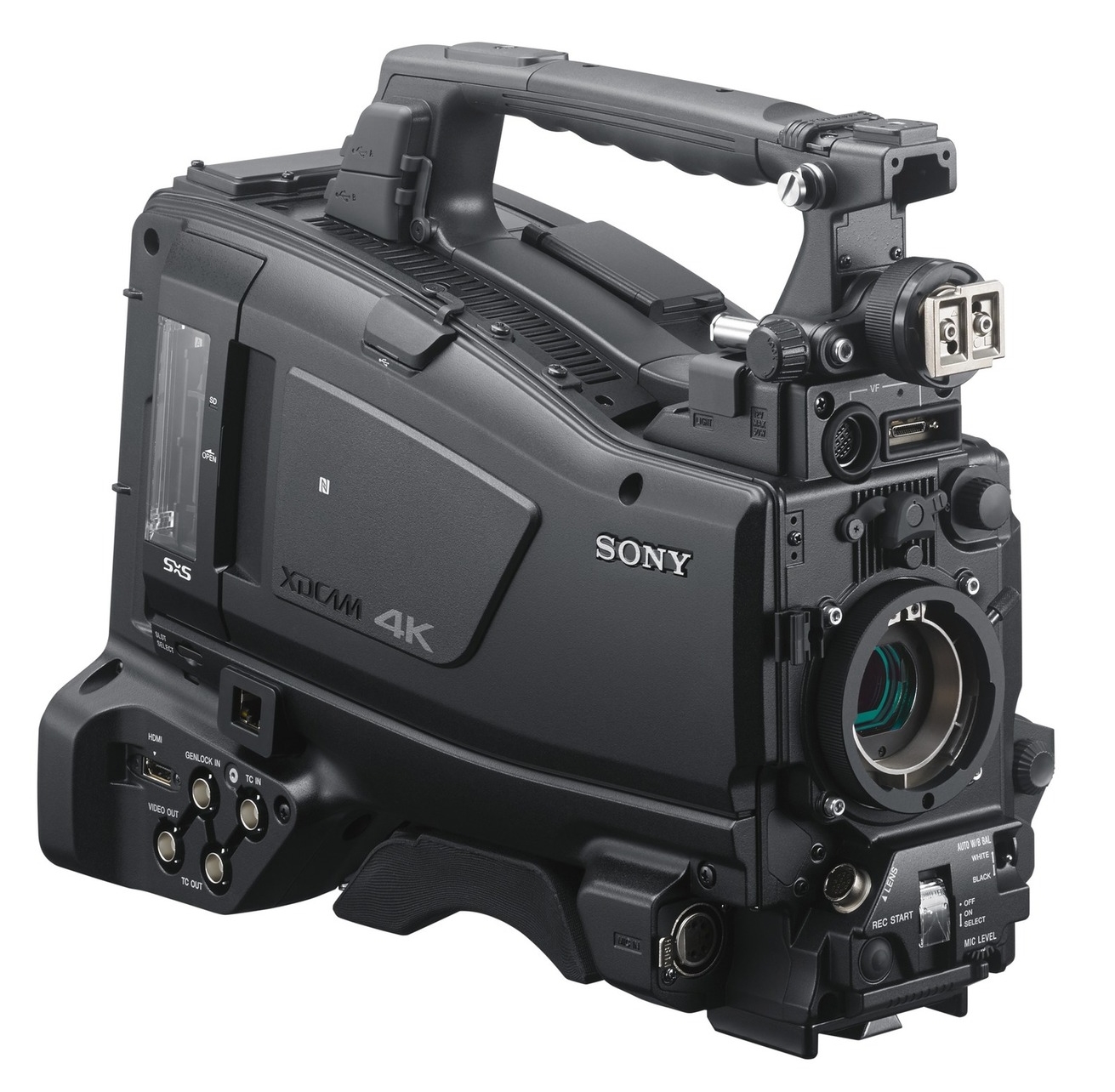 SONY at NAB 2016
Posted on Apr 18, 2016 by Alex Fice
The new SONY PXW-Z450, the world's first 2/3in B4 camcorder but not the world's first 3-chip 2/3in B4 camcorder.
SONY held their usual massive event at NAB and introduced multiple new products. Here are some of the production equipment highlights.
Sony has introduced its latest XDCAM shoulder-mount camcorder, PXW-Z450. Capable of capturing 4K (3840 x 2160) images from a new 2/3-type single ExmorR CMOS sensor. They claim that it's the world's first 2/3in B4 camcorder but it's not the world's first 3-chip 2/3in B4 camcorder.
Another addition to the XDCAM family is the PXW-Z150 with 1.0-type sensor that delivers low-light performance and networking features for fast turn around workflows.
Also announced is the launch of the PL mounted HDC-4800, its newest camera system which combines 4K, wide colour space with Ultra-High Frame Rate (UHFR) capabilities – 8x at 4K, and up to 16x in full HD. Also features dynamic cutout and zoom capabilities for live sports and special event productions. This new camera bodes well for future 4K Cinealta cameras that could use same sensor and OLPF. Interesting that it is single, super 35mm chip and not a 3 chip.
The HDC-4800 uses a new Super 35mm 4K CMOS sensor and wide colour space (BT.2020 and BT.709).  HDR support is under development and will be available in near future. Also the handling of such high frame rates in 4K with live output bodes well for Sony's ability to deal with live 8k at lower frame rates.
The new HDC-4800 high frame rate camera with 8X for 4K and 16 for HD. Good news for future Cinealta cameras that could use the same sensor and OLPF.
• Sony unveiled the second generation of its Optical Disc Archive System which adopts a new, high-capacity optical media developed jointly by Sony and Panasonic. This newest media is rated with a 100 year shelf life, doubles the capacity of a single cartridge to 3.3 TB and comes to market at a new, reduced price.
• Also new is the PVM-X550, a 55-inch 4K OLED monitor for 4K production. The PVM-X550 incorporates Sony's TRIMASTER EL technology.