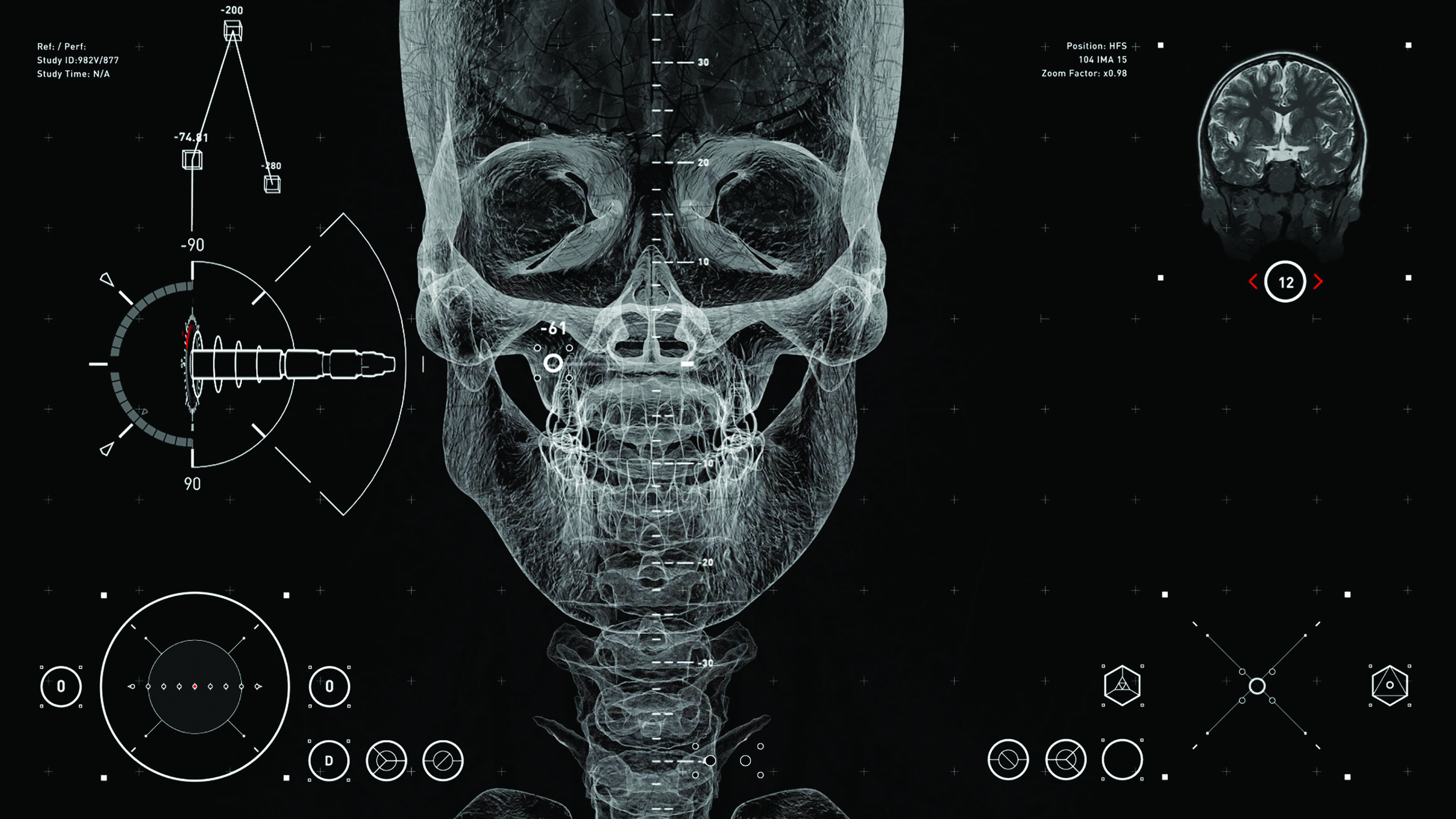 Rushes Create Screen UI For 'Spectre'
Posted on Dec 2, 2015 by Alex Fice
Rushes were tasked with designing and creating all on-set UI screen graphics for SPECTRE.  Over a 13 month period of working on the 24th Bond film, from pre-production through to post, in total Rushes created more than an hours' worth of unique animations and motion graphic sequences that furnished over 300 screens, across 23 scenes in the film.
Their work on SPECTRE marks Rushes return to the Bond franchise, having previously completed a third of VFX shots on TOMORROW NEVER DIES, which itself marked the company's first complete film scanning, recording and compositing project for a feature film.
Rushes are proud to be part of the franchises heritage with Bond films, having long set a benchmark for innovative and bold production design. Of course no Bond film would be complete without the famous 007 gadgets and villain lairs, and these are two of the principle areas where Rushes UI design and screen graphics work is utilised.
Rushes worked closely with the Bond production team, including director Sam Mendes and DOP Hoyte Van Hoytema, who wanted to capture all of the screen graphics in-camera. This meant much of Rushes work fell in the production rather than post-production sphere, so preliminary concept design work started well in advance of initial shooting, to be prepared for the start of the shoot at end of last year.
Throughout the process discussions were focused on how 'near future' technology could be as factually accurate as possible, balanced within the confines of the narrative. Great concern was given to crafting a visual language, intelligent in design and functionality, where form followed function because ultimately the job is to support the dialogue, performance and action, within the context of the story that Sam is telling in SPECTRE.
Throughout the organic filmmaking process, Rushes acted as creative problem solvers, offering ideas and solutions in pre-production with pre-vis animatics, through to designing solutions on-set during the shoot. Being an established creative studio Rushes were able to utilise the specialist skills and expertise of their CG and compositing departments to realise the ambitious vision of the production, across some of the more complex sequences. Scaling the department up as required, allowed a fluid approach and flexible work flow to evolving needs and requirements.
John Hill (Creative Director, Vincent) joined the team as Creative Supervisor, working with Rushes MGFX Studio, led by Barry Corcoran. Tasked with bringing a great level of realism to the MI6 technology, the team researched the emerging field of nanorobotics and the latest military and medical thinking, to create technically accurate graphics that lead to a heightened sense of authenticity. Rushes crafted technology, UI systems and tools that expressed Q's various 007 gadgets in digital form. Banks of monitors showed these schematics in Q's lab. An even greater number of screens were used in SPECTRE villain Oberhauser's lair, to display various and complex analytical data infographics and adapted news footage.
Delivery of Rushes work required on set supervision, working closely with the art department, production designer Dennis Gassner, and digital playback supervisor Chris McBride. Following the end of initial shooting, Rushes carried out additional post work on over 80 screens, including monitors, laptops and phones used throughout the film. Rushes were also tasked with creation of the scene and locator cards.