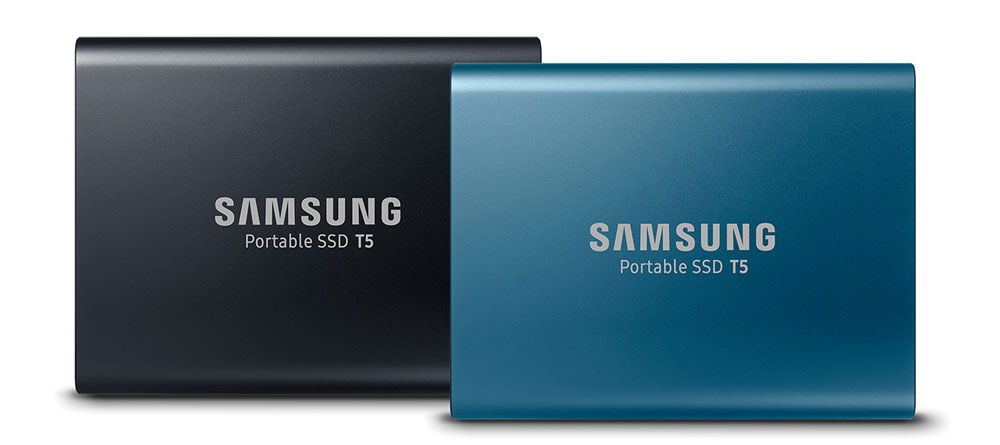 Revolution!
Posted on Aug 31, 2018 by Julian Mitchell
As a user of Samsung SSD products cinematographer Zach Levi-Rodgers already appreciated how they could help him but then he started using the Portable SSD T5…
SPONSORED MATERIAL
Producers are always looking for ways to speed up productions, usually due to the problem of running over and then having to pay crew and talent more. In turn they are constantly asking crew including the DOPs to find ways of making their time more efficient. Cinematographer Zach Levi-Rodgers was no different and had already been using previous Samsung SSDs to deal with camera data, but having used the latest Samsung Portable SSD T5 drive, he reports a great improvement in speed.
"There have been a bunch of jobs recently that have been super time restricted," he begins. "We just have to keep shooting, shooting, shooting. Where you don't have enough camera cards you are constantly downloading footage as fast as you can to get them back in the camera.
"Also productions usually provide slower hard drives which transfer at a maximum rate of 100MB/s! That means a full card will take around 40 minutes to transfer. We need speed and capacity so I asked a recent production if I could bring the Samsung Portable SSD T5 on-set and the transfer time went down to less than ten minutes, which was amazing, and thanks to its small dimensions, it could just fit in my pocket. The performance of the Samsung Portable SSD T5 will make hard drives redundant for our kind of work and I will be buying multiple examples."
Speeds
Zach showed the production some tests using the Samsung Portable SSD T5 and the transfer speed was averaging 600MB/s. The test included a 10GB clip and the transfer time was ten seconds.
"For us this was absolutely insane! If you do the maths, the drive will achieve 35GB a minute so you can see how much time this frees up."
Usually for commercials work Zach is allowed to use DITs to look after the camera data but that only accounts for about 30% of his work: "A lot of production companies skip the DIT role completely and will get assistants or wranglers to come and do it instead." The rest of the time he is looking after the data as well as shooting.
Zach shoots all genres but perhaps the most use his Samsung Portable SSD T5 has had is when he's shooting documentaries. "When you're shooting documentary stuff or anything that's fast paced, you're going to be constantly rolling throughout the day," he says. "In those situations, you know you won't have DITs to help you or half an hour to transfer the camera cards. So quickly connecting the Samsung Portable SSD T5 for five minutes allows you to keep going; it'll revolutionise the practice."
The amazing transfer speed and the production impact the Samsung Portable SSD T5 has had for Zach is one thing. A far more important impact is what production calls 'the get-out' at the end of the day. "I've done it a thousand times, you wrap and you've still got to transfer a ton of cards and you may be there for an extra hour. With the Samsung Portable SSD T5 you don't have to be there for another hour but for maybe ten minutes. That'll make everybody on-set happy and the producer very pleased as he or she doesn't have to pay an extra hour of overtime."
Business plans
Zach is so convinced of the speed, capacity and portability of the Samsung Portable SSD T5 that he is planning to invest in at least two of the 2TB versions.
"One drive is never enough on a production because of the redundancy," he explains. "You can't just download drives on to a single drive because even though it is very reliable, if one did fail, then you've lost your rushes.
"But for me from now on when it comes to providing drives I will only ever provide Samsung SSDs because they make that much of a difference and they're so reliable. They also offer fantastic security with their AES 256-bit hardware encryption and are buss-powered which is the way to go. Often you have to carry on transferring rushes at home and then send them off in the post so this security is vital."