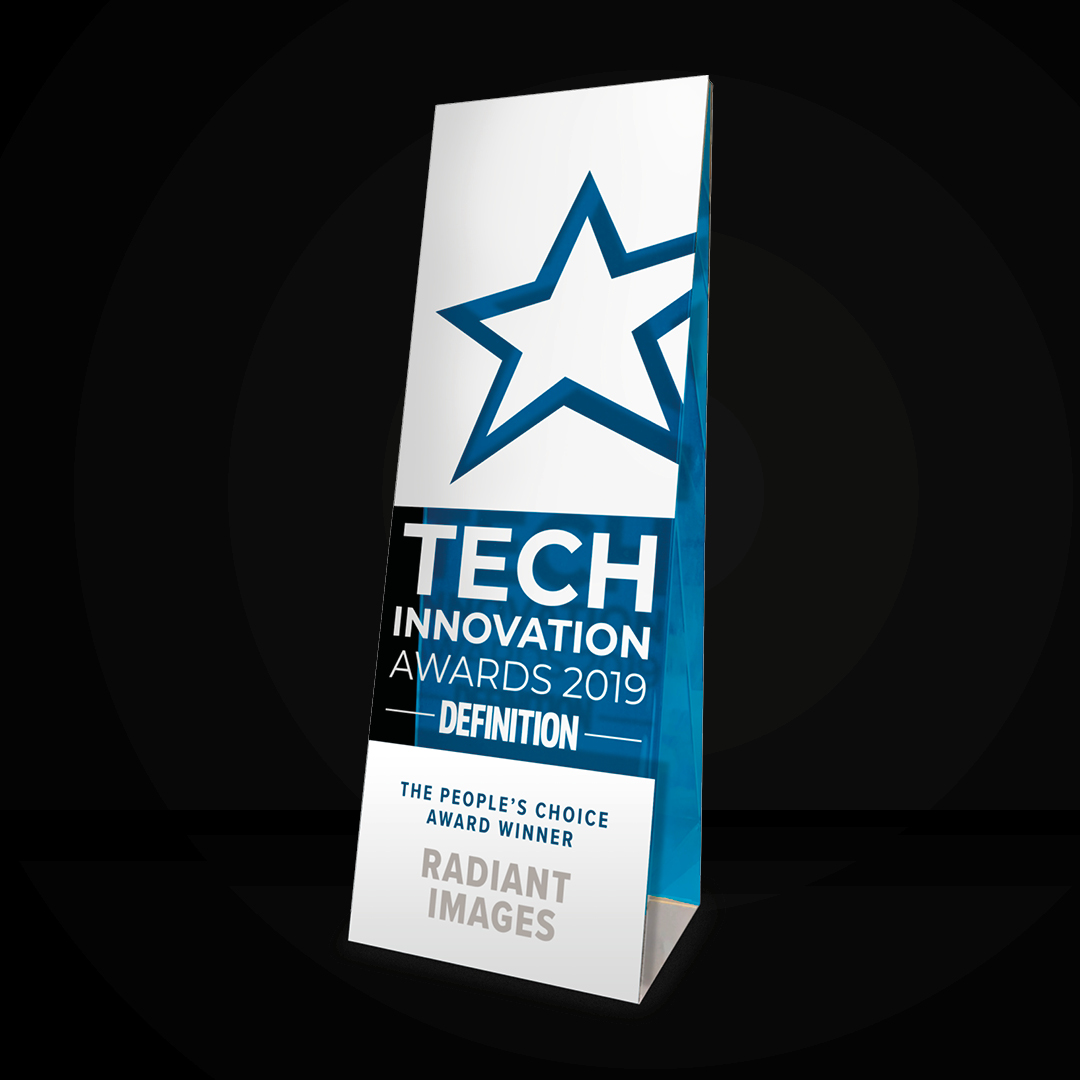 Revealed! The People's Choice award winner
Posted on Jun 7, 2019 by Julian Mitchell
One of Radiant Images camera arrays – the Radius mobile bullet time
To cap off our first-ever Tech Innovation Awards 2019, we are pleased to reveal our People's Choice award winner, RADIANT IMAGES.
The idea behind the People's Choice was to give our readers and the wider industry audience the chance to pin their colours to the mast and vote for their favourite piece of tech from our shortlist or nominate their own.
You voted in your thousands, but RADIANT IMAGES is the clear winner and was shortlisted in our CAPTURE category for its AXA VR rigs.
The real award is flying to its new home in Los Angeles very soon. Well done Radiant Images
But Radiant Images is so much more than that. We first came upon the founder, Michael Mansouri and his brother Bobby, when they were HD Camera Rentals and they had just helped DOP Anthony Dod Mantle shoot Danny Boyle's 127 Hours movie.
Michael Mansouri explains what HD Rentals offered the movie: "I am a DIT and a cinematographer and have been involved with digital cinema for the past five years. We concentrate on simplifying the terms and practice in a language most people can understand. When we got called to work with the SI-2K and Danny Boyle in Utah, we could draw from our huge experience in using the camera. In fact, we've made a lot of improvements to the system as much of it is based on computer components. We felt that this wasn't a viable way for a filmmaker to work; they don't want to deal with weak links, usually those that are designed for consumer applications. So we modified all those and changed them to professional Lemo connectors."
The Meridian light field array from Radiant Images
HD Camera Rentals turned into Radiant Images and became known as the go-to shop for impossible shots; the thinking out-of-the-box capture moments. Radiant Images was first to commercialise the Nokia OZO VR camera system; it was first to demonstrate live VR stitching from the floor of the NAB Show; it is hugely experimental in immersive fields and it has recently teamed up with Sony to produce its own Light Field camera array.
But my take from regular chats with Michael are his and his team's refusal to admit that any shot is impossible; their amazing positive attitude to the industry is contagious and they are worthy winners of this award. Congratulations!
Other awards
If you weren't at the recent Cine Gear Expo in LA and haven't yet got your hands on a print version of Definition magazine, see below for a list of all the winners. Also keep an eye on our social media channels @definitionmags for winners reactions and media from the award presentations.
CATEGORIES & SHORTLIST 2019: 
CAPTURE
 COLOUR SCIENCE
 OPTICS
 CODECS
 MOVEMENT
 PLAYBACK
 VIRTUAL
 LIGHTING