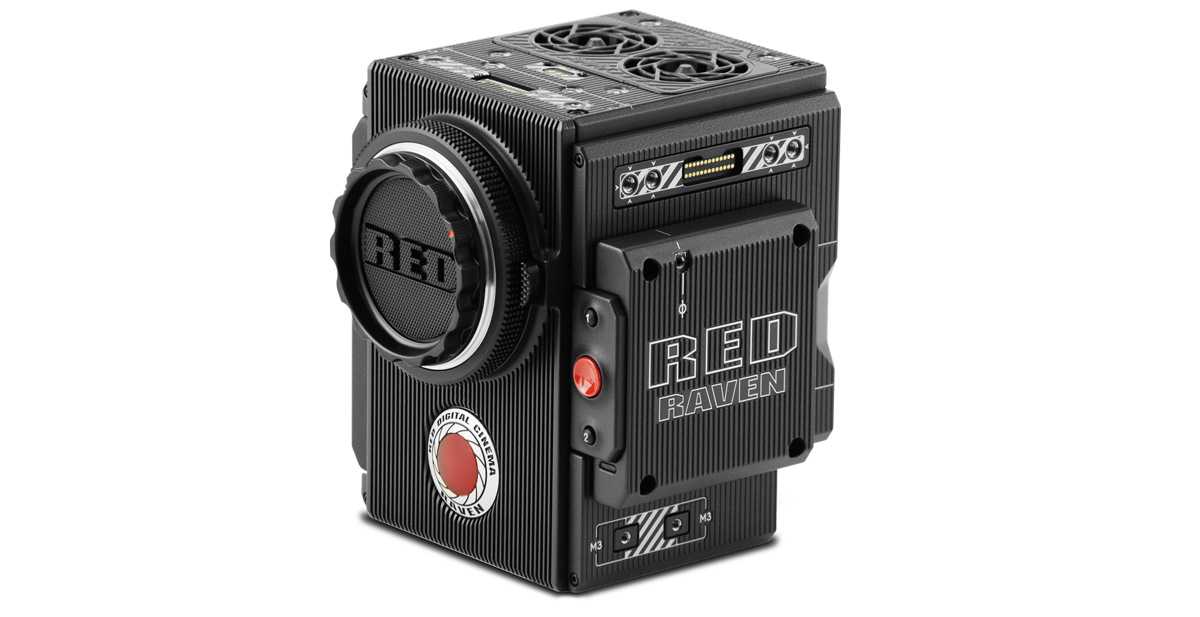 RED Announces Their New RAVEN Camera
Posted on Sep 25, 2015 by Julian Mitchell
RED had enough to say at the recent IBC Show in Amsterdam. They had their live HDR output module working and were finalising details of the shipping of their 8K VistaVision Brains and their Forged models. But no mention of the RAVEN, a new sub-$10k Dragon-sensored camera weighing in at 3.5 Ibs, about 1.6Kg.
Red see the Raven as their documentary camera, even their drone camera plus all other markets who want to benefit from the REDCODE Dragon experience. Pricing starts at $5,950 for the camera BRAIN only, and complete packages under $10,000.
There is a fixed Canon EF mount and fixed Dragon standard OLPF.
RAVEN is equipped with a 4K RED DRAGON sensor, capable of recording REDCODE RAW (R3D) in 4K at up to 120 fps and in 2K at up to 240 fps. With RAVEN you're getting the Dragon sensor's latitude, RED's renowned colour science (read how that helped the movie 'The Martian'). You'll be able to  record REDCODE RAW and Apple ProRes simultaneously — ensuring shooters get the best image quality possible in any format.
"RED RAVEN is a new category in our line up," says Jarred Land, President of Red Digital Cinema.  "It's a younger, hungrier, more 'spirited' member of the RED family with a bit of a chip on its shoulder, ready to take on the entire sub-$10k market with images that users will be incredibly proud of.
"RED RAVEN will begin shipping in February 2016, and deposits will be accepted beginning today. Customers will be given a choice of purchasing the BRAIN only and building a kit that best fits their needs, or choosing a complete package. The RED RAVEN Base I/O Package offers everything content creators need to take their productions to the next level of image quality and professionalism, while the RED RAVEN JETPACK Package is specifically designed for use with handheld gimbals, drones, jibs and cranes."
RED RAVEN BRAIN ONLY – $5,950 ($500 deposit) – ships February 2016
RED RAVEN JETPACK PACKAGE – $9,750 ($1,000 deposit) – ships February 2016

Includes a RED RAVEN BRAIN, JETPACK, Battery Belt Clip, RED MINI-MAG 120GB, 4.7" LCD, AC Power Adaptor, and DSMC2 Outrigger Handle.
RED RAVEN I/O PACKAGE – $9,950 ($1,000 deposit) – ships March 2016

Includes a RED RAVEN BRAIN, Base I/O V-Lock Expander, RED MINI-MAG 120GB, 4.7" LCD, AC Power Adaptor, and DSMC2 Outrigger Handle.