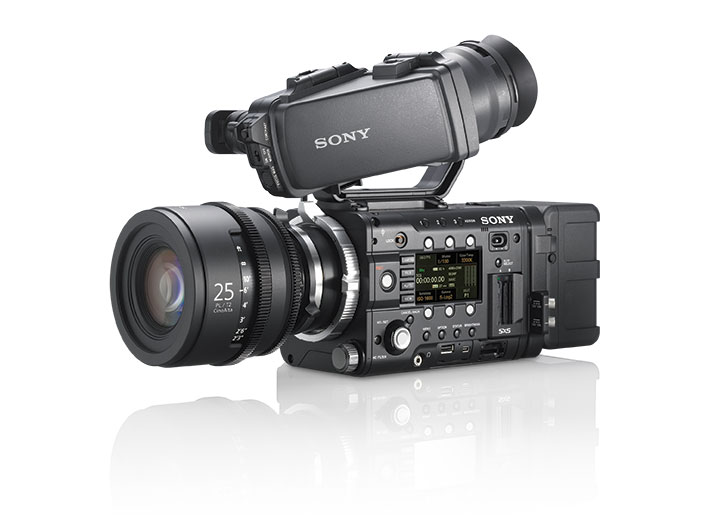 Procam TV Invest Heavily In 4K Future
Posted on Feb 6, 2013 by Alex Fice
Sony's F55 4K camera.
Procam TV, a large UK broadcast hire facility, has announced £500,000 investment in Sony's new 4K cameras.
Procam will be among the first broadcast hire companies in the UK and Europe to take stock of Sony's highly anticipated professional cameras, the CineAlta 4K Sony PMW-F5 and PMW-F55 cameras.  With 4K being considered the new evolution in TV technology, the significant investment by Procam will give its customer base access to the latest technology and meet the growing demand for 4K content.
The first instalment of 12new cameras, will be available this monthand will support Procam's range of state-of-art supportequipment. With the PMW-F5 aimed at TV drama and mainstream TV production and the PMW-F55 targeted at high-end drama and commercial, Procam expects huge demand from its current customer base.
John Brennan, Procam's Managing Director said "4K is undoubtedly the hottest topic in the broadcast industry right now and by making this significant investment, we are leading the way in driving more professional 4K production."
For over 20 years, Procam TV has been providing crew and camera equipment to many of the biggest broadcasters, production houses and blue chip organisations throughout the UK and internationally. Programmes Procam TV has worked on include, Made in Chelsea,  Dynamo, Magician Impossible and Derren Brown.