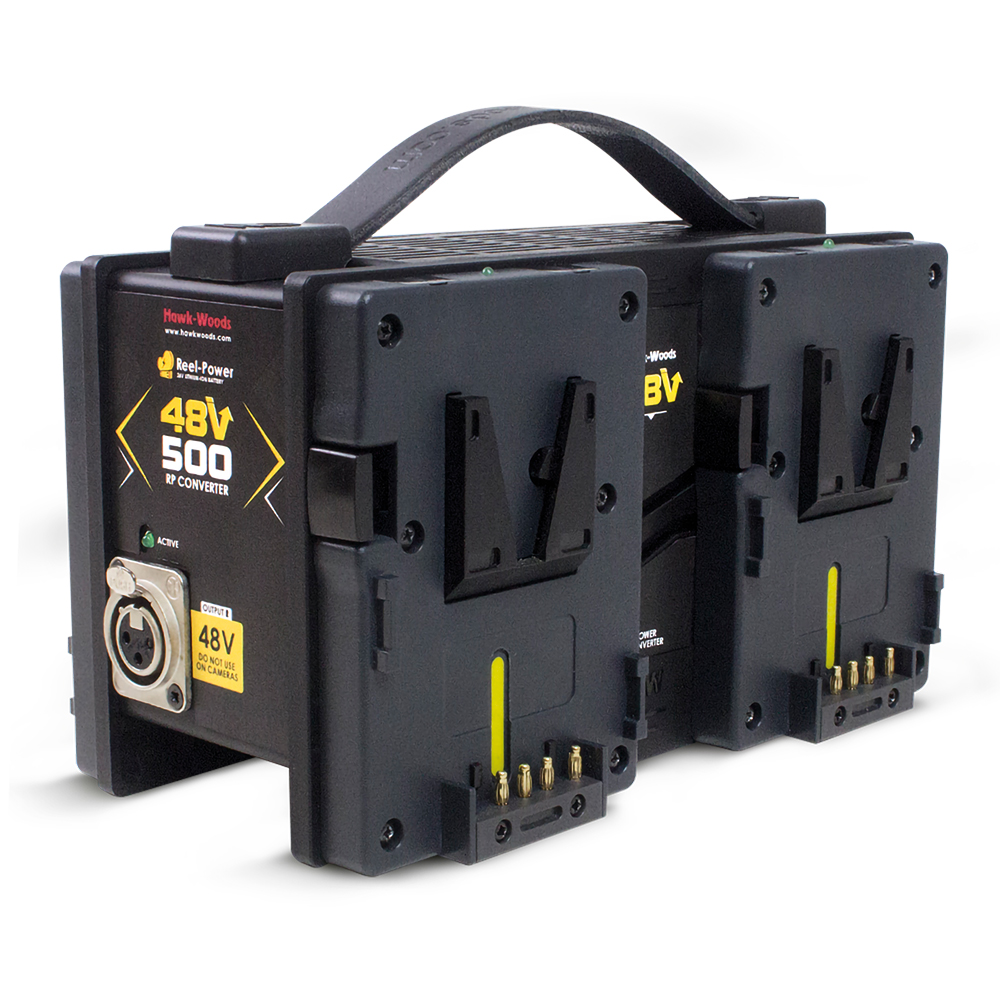 Polarising Power
Posted on Oct 2, 2019
Increasingly, buying batteries demand that you choose between smarter or cheaper models, but you can have both
---
Words Julian Mitchell / Pictures VARIOUS
Battery manufacturers are facing a fork in the road as far as their research and development plans are concerned. Due to the huge amount of cheap battery solutions available online, manufacturers that need to build-in client loyalty, are now making their products as smart as possible and, in some cases, lowering prices.
Ross Kanarek, CEO of CoreSWX, sums up the current situation: "If you're not careful, it becomes a race to the bottom. Our industry at the moment is flooded with a lot of low-cost products. There are a few manufacturers producing more premium products, then all the factories from China are packaging battery cells. There are ten to 15 different companies with just their name on the same basic battery product."
CoreSWX is, therefore, looking at a more feature-packed and 'smarter' battery product to potentially polarise the market in its favour, separating itself instantly from the 'cheap and cheerful' products.
"Anyone can compete on watt-hours and on price, but what we've done on our NEO packs that we're showing at IBC2019 is more of a modular design, so there's much less cabling," explains Kanarek. "Everything interlocks together, which also allows us to bring down our labour costs. In addition, we've managed to program the packs and are working with camera manufacturers
to make a bespoke firmware package,
where people can actually take the
packs, connect them to their PC or Mac through USB and just drag a camera package on to the pack. The pack will then communicate with the camera on various settings, based on what the camera manufacturer requires."
Anton Bauer's new Titon range
With lithium-ion, you have a steep discharge curve once you get towards about 15% capacity left
Brown out
Newer and ever greater demands are being made on battery products, as Kanarek explains: "What we're finding is that camera manufacturers are getting concerned as larger sensors and more auxiliary equipment gets connected. The user might think that if you have, for instance, ten D-Taps available, that they could use every one. It's browning out the cameras; shorting the power supply – so we're working with camera manufacturers to show the loading of the battery pack for example.
"Our packs monitor that and can communicate, rather than simply providing some kind of indication on the battery itself through the LCD. We will be communicating that on the camera's EVF
or LCD monitor"
As a premium brand, CoreSWX needs to differentiate itself as much as possible. "We have other stuff on our technology roadmap that we're going to be working on to make the user experience even better," reveals Kanarek, who believes the battery market is 'kind of' turning into what the on-camera LED lighting market was a few years ago. "B&H probably has 15 different packs and they're all the same, just labelled differently," he adds.
CoreSWX's Helix battery on a Red camera
For and against going low
However, CoreSWX would never try to persuade anyone from buying the lower-end products. "If you're a hobbyist and want to go on Amazon and pay £116 ($140) for a V-Mount pack as you need something to power your gear, it'll function. There are protections involved to keep the pack, we hope, safe. Obviously if it wasn't safe to use, then it produces a whole load of problems regarding transport," says Kanarek. "But longevity isn't something you're going to receive. Let's say they are protected on cell balances; each cell pack is a series of parallel packs and it won't allow any one of those packs to over-charge. But if there's an imbalance, the pack will only charge up to the highest pack's capacity. So if one cell pack in a series is 20% less, then you will receive 5% less runtime. That will further deteriorate the pack over a very short time."With NEO, CoreSWX is streamlining its manufacturing process.
"We've been working on this for the past three years – to bring the cost down. Recommended retail price is around £209, maybe €225 and approx US$239, so we're trying to bridge the gap, as there's a large amount of OEM packs from China at around US$200," says Kanarek.
He feels there is enough technology in its pack to justify the $40 difference. "You're getting a longer warranty and better global support. It also has many more features. Most of the other $200 packs are 10 amps at best, we're offering 16-12 amps. You're getting RFID, you're getting an intuitive LCD and upgradeable firmware makes the pack sustainable for much longer," says Kanarek. "We're also trying to make the battery packs more intuitive and build an ecosystem around the pack. That's what the Helix batteries for the high voltage or dual voltage and the NEO are.
There are also other features CoreSWX is going to unlock. "We're working on new systems to better alert the user to a dead battery or near-dead battery. These are more cinematic and high-end features that we're offering to the broader market. With non-intelligent packs, all you're getting is voltage; the smart battery protocol constantly monitors previous charge capacity," explains Kanarek. "We're also able to see how the battery is ageing, so with lithium-ion you have a steep discharge curve once you get towards about 15% capacity left. With our battery packs, and other smart products, you can get hours and minutes, so a much truer run time estimation versus 'I'm at 13v and I know the battery dies at 11v'. That 13 to 11 drop-off could be about 25 minutes on a new pack and it could be six minutes on an old pack. So it's premium features in the lower budget market."
IDX iMicro battery
Anton/Bauer
At IBC, Anton/Bauer is launching an addition to its Titon line of batteries called SL. It's a reduced package size, so you might say it's 'slimline'. It's 150Wh battery in a 90Wh case, so a smaller package and higher energy density. There's also going to be a Titon SL 240 – so 240Wh but in a very
slim case.
Titon batteries are available in V-Mount or Gold Mount and use Anton/Bauer's mobile power technology, regardless of battery mounting or charge choice.
With the on-board LCD or through your camera's viewfinder, you can know exactly how much runtime remains, down to the minute. Titon smart technology considers and calculates everything being powered, even devices powered by the high-speed USB and P-TAP ports, leaving crews free to focus on their shoots.
CoreSWX Helix battery
Hawk-woods
After a lot of in-house testing, Hawk-Woods has launched a super-efficient DC-to-DC converter, capable of delivering 48v to 500w. It's aimed at providing lightweight, portable solutions for lighting operators in the field.
The converter is housed within the Hawk-Woods Atom-style casing, which has the benefit of being well ventilated, sleek and robust. From this design, Hawk-Woods has been able to offer three separate battery solutions, capable of powering LED panels.
First, there is the 48V-VL, which allows users to run 48v equipment from their V-Lok batteries. The unit relies on the use of four V-Lok batteries being connected before the 48v XLR output is activated. LEDs will illuminate once the output is ready – a safety measure due to the current draw given the high wattages.
Anton/Bauer is launching a Titon SL range. It's reduced package so you might say it's slimline
The second unit in the Hawk-Woods 48-volt family is the Reel-Power 48V-RP, which is identical in looks to the 48V-VL but uses the Hawk-Woods 26-volt Reel-Power fittings. This unit is ideal for any user who has a selection of Reel-Power batteries who may be already using them with 24v Arri film cameras, but would like to also power SkyPanel lighting.
PAG
The Mini PAGlink MPL50G has the benefits of PAG's established battery linking technology in a more compact, lightweight format. In addition, it is thought to be the first broadcast battery to have a user-changeable output unit.
The 50Wh lithium-ion battery is compatible with full-sized Gold Mount plates and PAG's new MPLG mount, which is better suited to smaller cameras.
Weighing just 350g, the MPL50G battery is ideal for powering cameras, such as the Panasonic EVA1, or the Sony FS5. The battery has the outputs to power the accessories broadcasters require, providing a single power source for the entire set-up. It incorporates a fixed 12v D-Tap and a 5v two-amp USB that can be swapped by the user for a Hirose, Lemo or another D-Tap. The MPL50G is just as suitable for larger cameras, where it reduces weight for news camera operators. It is also a low-profile option for a range of production equipment.
Unlike other 'mini' format batteries, the MPL50G offers intelligent linking for charge or discharge. Patented PAGlink digital technology allows the linking of up to eight batteries, in any state-of-charge; four provide 200Wh for your camera set-up.
PAG's Mini PAGlink MPL50G
IDX
After focusing on high-capacity, long runtime batteries, IDX is acknowledging the demand for compact V-Mount batteries with its launch of the iMicro range. Available in two capacities, the iMicro-98 weighs in at only 550g, while the higher capacity iMicro-150 is still light at 750g.
Digital data is available in two modes and two D-Taps are standard with one of them being the advanced D-Tap, which permits charging by the compact VL-DT1. The iMicro-98 and the VL-DT1 are a good solution for those who need to travel light and if lack of light is a problem, the V-Torch on the battery is a standard feature.