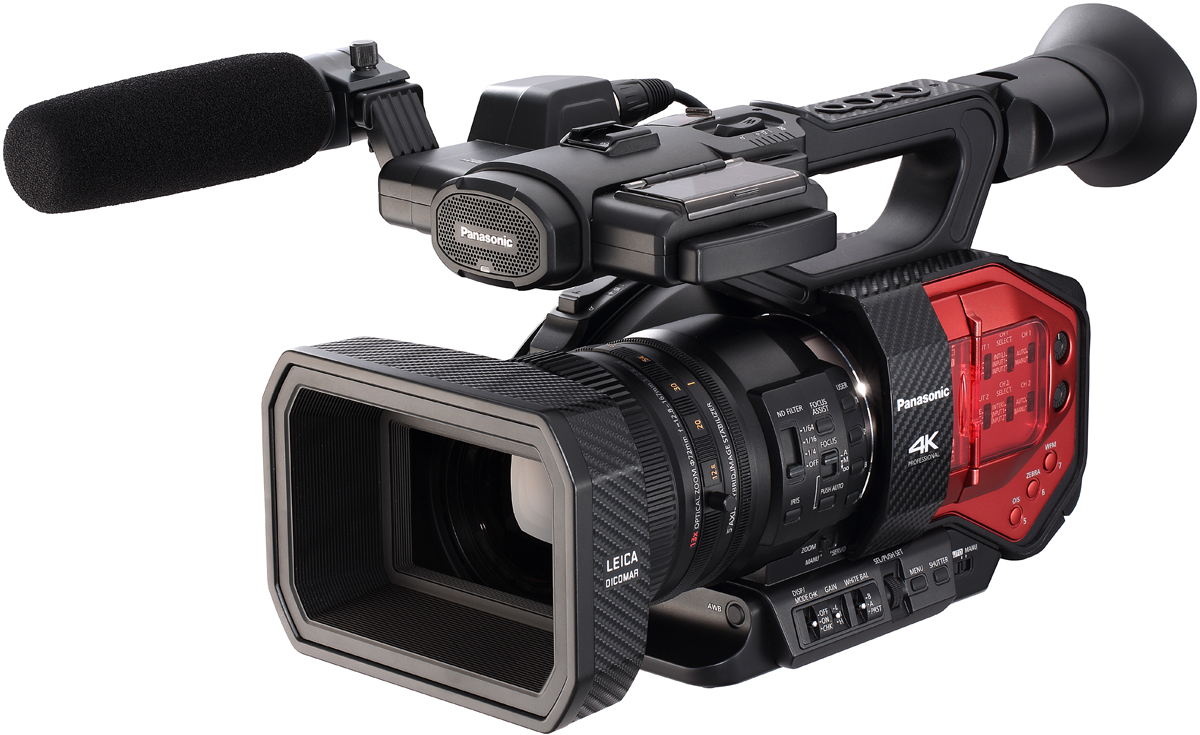 Panasonic's Varicam Upgrades and Price News On DVX200 Indie Cam
Posted on Sep 15, 2015 by Alex Fice
The new Panasonic DVX200 is priced at £3412 in the UK and its EURO price is 4699.
Panasonic has used IBC 2015 to announce a series of upgrades and improvements to its flagship 4K production camera the VariCam 35, including the introduction of Codex V-RAW recorder playback support.
The company is launching a 20m extension cable so that the recorder and camera head can be split apart, making the VariCam suitable for use in helicopters, cranes and cars. Available this month for €2,200.
Also a series of firmware upgrades will improve on a camera that has already found a home in natural history, episodic production and cinema.
Panasonic is also announcing support for the ProRes 4:4:4:4 format, allowing up to 60 frames per second in HD, while recording in ProRes also enables a new PreREC function, so that camera is rolling before an operator selects record, particularly useful in wildlife production.
Other upgrades include Codex V-RAW recorder playback support, anamorphic lens support, image flip-flop functionality, as well as the ability to decrease the ISO setting down from the second native dual ISO5000.
In addition, Panasonic is also releasing availability and pricing details for the forthcoming AG-DVX200, a large-sensor 4/3 type handheld 4K camcorder that offers many top-end features including UHD (up to 3840×2160/60p) recording and 12 stop dynamic range, made possible by the VariCam style V-Log L processing.
Delivering a shallow depth of field and a wide field of view, the DVX200 has an integrated LEICA DICOMAR 4K 13x zoom lens design and is aimed at independent film, documentary production and event videography. It is available from the end ofSeptember, with an RRP of €4,699.
Also on show on the Panasonic booth is the newly launched 4K displays aimed at the broadcast market. Available in 98" and 84", the LED LCD panels (TH-98LQ70L and TH-84LQ70L) offer 3840 x 2160 resolution and include Panasonic's new generation of image enhancement technology, for fine, life-like images.