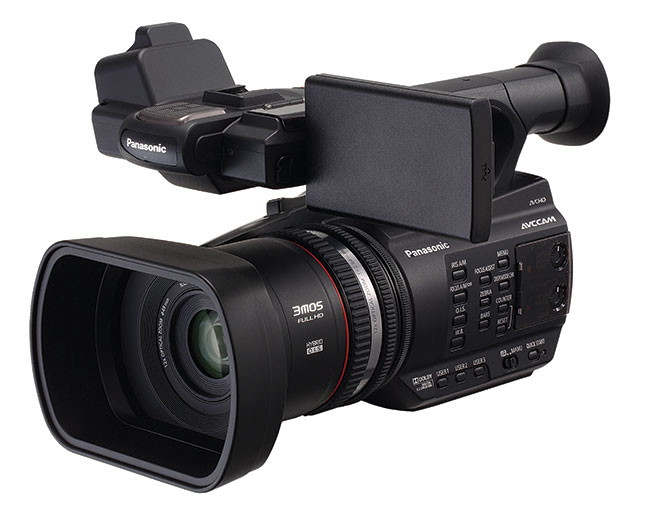 Panasonic's upgrade of the AG-AC90 AVCCAM turns it in to a Web Cam
Posted on Jun 26, 2014 by Alex Fice
Panasonic has upgraded their AC90 camcorder with new web recording modes and network capability.
The new AG-AC90A inherits the image quality from the original camera, but features network capability and some lower resolution recording modes designed for web use.
See our review of the original AG-AC90
Newly improved features:
Dual memory card slots with direct copy function between memory cards
New REC modes: PM mode (1280 x 720, 8Mbps), CS mode (720 x 576, 3.5Mbps)
Date and time superimpose function
Eye-Fi card for wireless connection
Panasonic's new AG-AC90A AVCCAM is a favourite amongst the videography world, although we did have problems with its resolution and lens controls in our review of the original product a couple of years ago
. The upgrade turns the AC90 in to a fully fledged camera for web use with its PM recording mode and low bit CS mode of 720 x 576 for delivery over a network.
When combined with an Eye-Fi card, it fits into production workflows that use networks to transfer data files to PCs and upload to cloud servers.