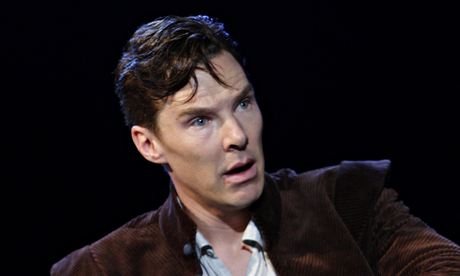 No 4k Broadcast? Try Hamlet at the Barbican
Posted on Jun 24, 2015 by Julian Mitchell
A scene from the 18th century comedy  The Beaux' Stratagem, to be shot and shown in 4k at Vue cinemas this Autumn.
Manufacturers and service companies are always asking their customers what they can do for them or what products they would like next. Quantel and their new acquisition Snell have gone one step further and publicised a survey that they have carried out about the future technologies for broadcast and more specifically 4k.
The results were far from clear cut and in some way have put question marks over how quickly the move to IP and 4k will be, in fact some results suggest another ten years.
"Broadcasters and media organisations have been bombarded with 'IP and 4K now' messages over the last year," said Quantel and Snell CEO, Tim Thorsteinson. "This has led to a great deal of uncertainty, which I know our customers have fed back to us time and again. The results of our survey will go a long way to dispelling the myths and claims around IP and 4K. It clearly shows that broadcasters see these as key future concerns, but for the vast majority, a full-on infrastructure lift-out and replacement with IP and 4K is not going to happen any time soon."
Of course this tech dithering won't hold back the future as is shown by Sony's continued push for 4k to appear in other places than your living room. Two new National Theatre Live productions are to be captured and projected in Sony 4K to audiences across Vue Cinemas' 84-site estate.
The autumn shows mark the next step in a year-long three-way partnership between National Theatre Live, Vue Entertainment and Sony Digital Cinema 4K – bringing world-class theatrical experiences to Vue customers.
The Beaux' Stratagem: shot and screened exclusively by Vue in Sony 4K
Simon Godwin directs George Farquhar's colourful 18th century comedy The Beaux' Stratagem. The production will be shot in 4K and then delivered for 'encore' screenings to Vue customers around the country as a 4K DCP (Digital Cinema Package).
"The Beaux' Strategem stood out as a perfect choice for capturing in 4K" notes National Theatre Live Producer, Emma Keith. "From the intricate multi-layered set to the voluptuous and colourful costumes, there's a huge amount of on-stage detail that 4K can capture".
Hamlet: world's first multi-site live 4k transmission to multiple Vue cinemas on 15th October
Directed by Lyndsey Turner and produced by Sonia Friedman Productions, October's production of Hamlet sees Academy Award® nominee Benedict Cumberbatch take the title role. The 15th October performance at the Barbican will be transmitted live in 4k for presentation in selected Vue cinemas around the UK. It's the first time that any theatrical production has been delivered live to multiple locations for simultaneous 4k 50p projection.
On October 15 Benedict Cumberbatch will play Hamlet at the Barbican, a performance that will be shot in 4k and beamed to selected Vue cinemas.