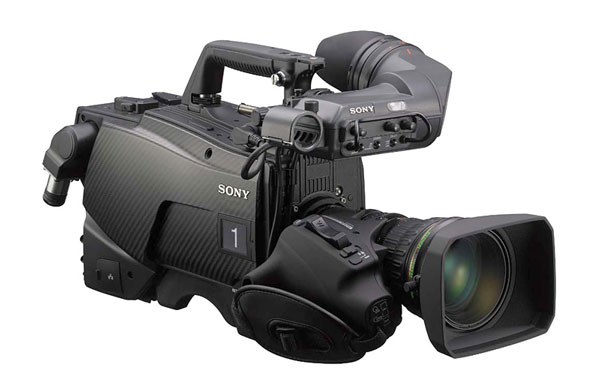 New Sony 4K Broadcast Camera For NAB
Posted on Mar 23, 2015 by Alex Fice
The new Sony HDC-4300 Broadcast camera will have a brand new 9.8MP sensor
One of Sony's new camera products for the annual NAB Convention in Las Vegas next month will be this new 4K broadcast model, the HDC-4300. Details at the moment are slight but do include a new 3-chip CMOS sensor measured at 9.8 Megapixels and sized at two third inch. The model will offer multi-formats and frame rates down to HD and beyond.
Expected in its wake will be 4K 'box' lenses from companies like Canon who could use their recently announced 20×50 PL mount lens as a basis for a lens more suited to broadcast.
More details to come.