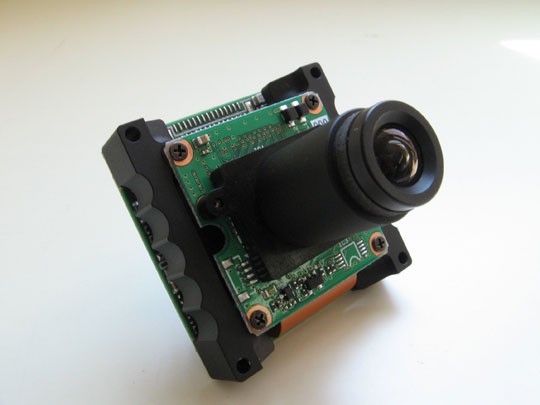 New Miniature HD Board Level Camera
UK company Stemmer Imaging has launched a compact new low cost, high definition board camera for broadcast use. Measuring 42 x 42 x 34mm and weighing just 40g, this high performance camera can be readily mounted in awkward positions or on moving objects.
Featuring an aspect ratio of 16:9 for wide screen displays and 720p/60 frames per second signal output, the progressive scan CMOS sensor achieves over 600 TV Line resolution. The camera also provides a DVI output at VGA resolution allowing easy connection directly to a monitor.
Integrated camera controls include electronic zoom, slow shutter, AGC/Off/Manual, edge and blemish correction and adjustable gamma. Both DC and video auto iris control is provided for added versatility.
The electronics shutter can be controlled to meet particular lighting and operation conditions. Electronic zoom is x1-x4 and is complemented by electronic pan and tilt features.