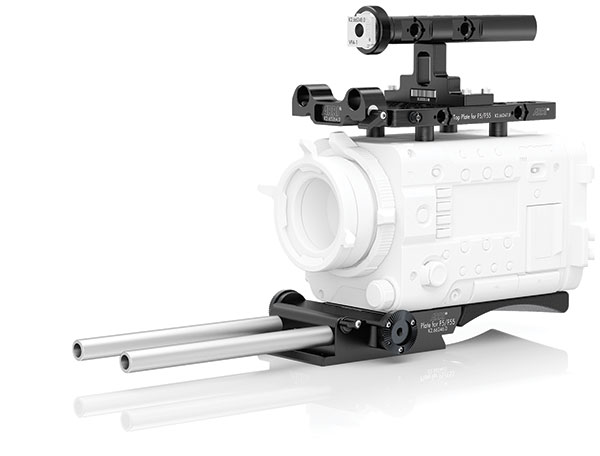 New Arri Accessories For Sony's 4K Cameras
Posted on Jan 28, 2013 by Alex Fice
Arri have been Quick To The Market With Their High Quality Camera Accessories.
ARRI has released accessories for Sony's new F5 and F55 cameras, making them fully compatible with ARRI support and all industry-standard matte box and follow focus systems.
• The new Base Plate has been designed specifically for the Sony F5 and F55, this ARRI base plate makes the cameras compatible with lightweight support standards and includes a built-in 'Touch and Go 35' plate. With this, the camera can be mounted to a head or anything else with a standard quick release plate, allowing it to be quickly and safely secured – for example in between takes when shooting handheld. Two ARRI rosettes extend out to the sides of the base plate in order to attach handgrip systems and extensions. For studio configuration, the base plate accepts studio bridge plates such as
• The ARRI top plate for Sony F5 and F55 cameras is designed to offer multiple mounting interfaces for accessories. An ARRI handle can be attached at three different positions to optimise balance, although the original Sony handle remains compatible. With its multiple centered interfaces, the top plate can also be used as a low mode plate for Steadicam shots. An optional 15 mm lightweight support rod adapter can be attached to the front of the plate, optically centered to the camera.
• The Viewfinder Adapter VFA-1 allows the mounting of Sony viewfinders to all ARRI 3/8-16" interfaces.
The ARRI Shoulder pad mounts to the bottom of Sony F5 and F55 cameras via a hand screw and can be used independently of a base plate. When used alongside the ARRI base plate, the shoulder pad can remain in place even when the camera is secured to a head via the base plate's built-in "Touch and Go" quick release system.