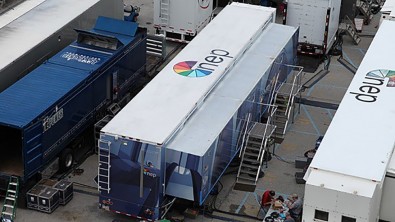 NEP Enters into Agreement to Acquire CMI
Posted on Jul 13, 2015 by Alex Fice
The NEP Group Inc. announced today that it has entered into an agreement to acquire Consolidated Media Industries ('CMI').
The acquisition of CMI expands NEP's reach in Northern Europe, and adds video and media management solutions to NEP's worldwide network. Headquartered in Hilversum in the Netherlands, CMI operates both the DutchView and Infostrada Creative Technology brands. DutchView provides solutions for remote production and studio production in Northern Europe, and operates ten studios in Amsterdam and Hilversum, a fleet of five HD mobile units, and two music production vans. Infostrada Creative Technology create, manage and distribute video content. Their offering includes facilities for video ingest, post production, distribution, transcoding, streaming and archiving. Infostrada Creative Technology has developed several proprietary solutions, including a solution for the delivery of Video-on-Demand; a cloud-based workflow platform; a system for automated ingest and logging of content; and an automated system for file QC, storage, transcoding and output. The CMI brands will continue to operate independently under their current management teams.
With the acquisition of CMI, NEP will offer over 120 high definition (HD) mobile units; HD flypacks, satellite uplink trucks; smaller camera systems and other audio visual packages; specialty and wireless cameras; post-production facilities in Dublin, Oslo, Helsinki, Zurich, Munich, Leuven (Rotselaar) and Hilversum; content management and archive facilities in Hilversum; studio facilities in Los Angeles, New York, Connecticut, London, Sydney, Melbourne, Oslo, Helsinki, Brussels (Londerzeel), Amsterdam and Hilversum; thousands of plasma, LED, and projection video display solutions and a fleet of mobile LED trucks across North America and Europe.