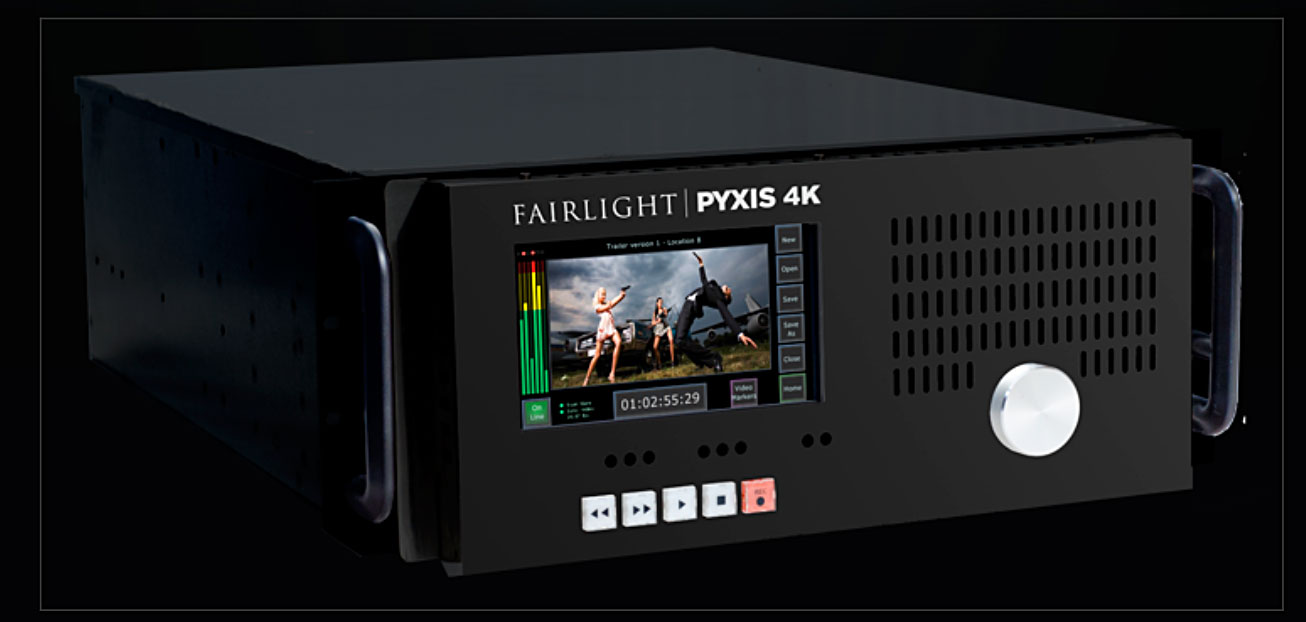 NAB 2013: Fairlight Pyxis 4K Recorder
Posted on Apr 6, 2013 by Alex Fice
Fairlight's 4K Pyxis has an impressive spec and can be synched for 8k video walls.
Fairlight is the chameleon of the media industry. Mutating from music, to audio editing and now to video recording device. But it is 4k so our ears pricked up.
It looks the Pyxis has recognisable pro interfaces like a built-in 7" touch-screen display and Jog/Shuttle and deck control functions.
The 4K Recording is compressed or uncompressed in SD, HD, 2K and 4K Ultra High Definition. As you would expect audio is stellar with up to 96 Audio channels at 48K/24bit resolution simultaneously.
PYXIS 4K delivers high end video playback of up to 4K UHD or 3D formats in up to 2K resolution per channel. 4K media is in a variety of formats such as XAVC, DPX (8, 10, 16) and DPC (JPEG 2000) is supported.
A big market for Pyxis is Large scale Video wall presentations, so Inter-machine sample lock permits multiple PYXIS 4K systems to be synchronized.
Common file formats incl.. MXF, JPEG, JPEG 2000, MPEG, XAVC, DVCPRO, AVC-Intra 50/100, XDCAM, DNxHD are supported. Onboard SSD or HD drives provide local storage of media. Storage connectivity is through Gigabit Ethernet, optionally removable drives, and/or fibre channel.