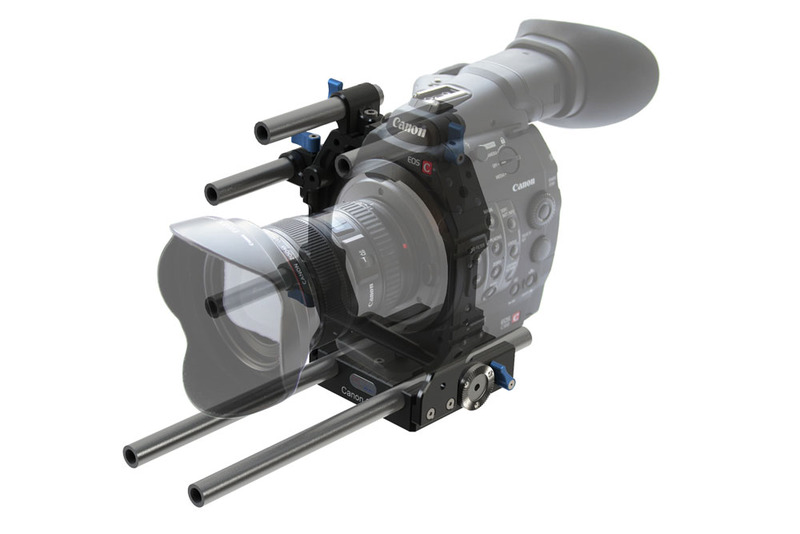 Munich's DENZ designs a camera plate and superstructure for the new Canon EOS C300
Posted on Mar 6, 2012 by Alex Fice
Denz's new Canon EOS C300 Support is based on their products for DSLR cameras, the Sony PMW-F3 and Panasonic AG-AF100. The construction is made out of highly strengthened aluminium.
On the bottom are tapped holes for their BP-Multi and bridge plates of other brands (ARRI BP3, BP5, BP8 , BP9 or O'Connor plate).
The superstructure is also made out of this aluminium called Konstruktal and you can attach monitors, batteries, recorders and so on.
More info on their site.