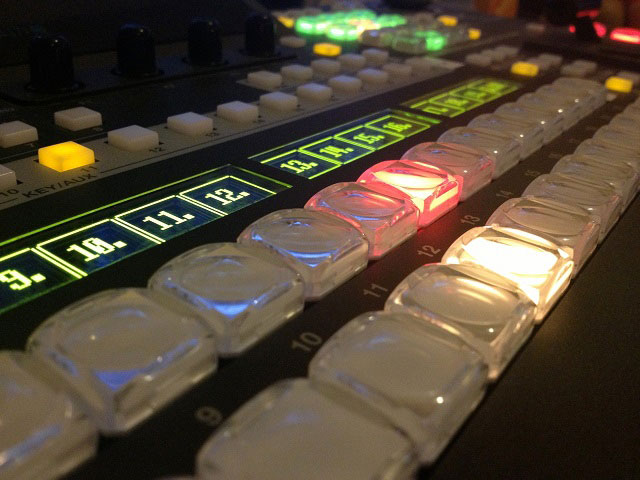 Minicams Launch Turnkey Portable Production System For Fixed-Rig Filming
Posted on May 29, 2013 by Alex Fice
ITV's Happy Families is using Minicam's new portable production unit for recording families from dawn to night time.
As reality TV and web shows show no sign of relenting their particular brand of entertainment so the suppliers of technology of such shows become more sophisticated. Small camera specialist Minicams have launched the Mini-Rig portable production unit (PPU), a new multi-camera mobile HD unit for fixed-rig filming with robotic cameras. The rig features integration of multiple audio channels and HD video streams but with a fully customisable graphical user interface and touch screen control panel.
The system has already been used on observational fly-on-the-wall documentaries for national TV in the UK, including ITV's forthcoming Happy Families. With development and field testing now complete, the rig which can support in excess of 24 cameras is available to programme makers looking to benefit from rapid deployment in any location.
"We have been trialling the system on major television projects for some months, fine tuning every element, as well as the core interface. We are delighted that we can now offer the Mini-Rig to any production that needs a PPU with a small footprint, multiple fixed camera positions and multi-channel audio in tight spaces." Commented Nick McLachlan, MD of Minicams.
The PPU is based around a compact and transportable rig that controls, monitors and switches between groups of Panasonic HD PTZ cameras which can be fixed in any location in minutes. Up-to 64 microphones with remote-able pre-amps are routed into the MADI-connected system; 32 mics can be assigned to the control surface at any one time, allowing the production team to monitor individual inputs, mix sources and record broadcast-quality sound. Minicams' implementation also allows up to 8 channels of audio to follow video automatically. The cameras, microphones and talkback system can all be controlled from an adjoining location or mobile production gallery.
"Our experience in fast-turnaround TV has been vital in developing the PPU. Mini-Rig can be installed quickly in any space, helping production companies shoot, record and transmit events and broadcast productions cost-effectively and with no compromise in video or audio quality." Added McLachlan.
With a variety of camera heads, customized housings and robotic systems available, Mini-Rig can be used for a very broad range of applications. Moreover, the efficiency of the cameras and the PPU allows Mini-Rig to run from a domestic power supply – no supplementary generator is required.
Minicam's portable production unit can ingest 64 mics and up to 24 cameras.