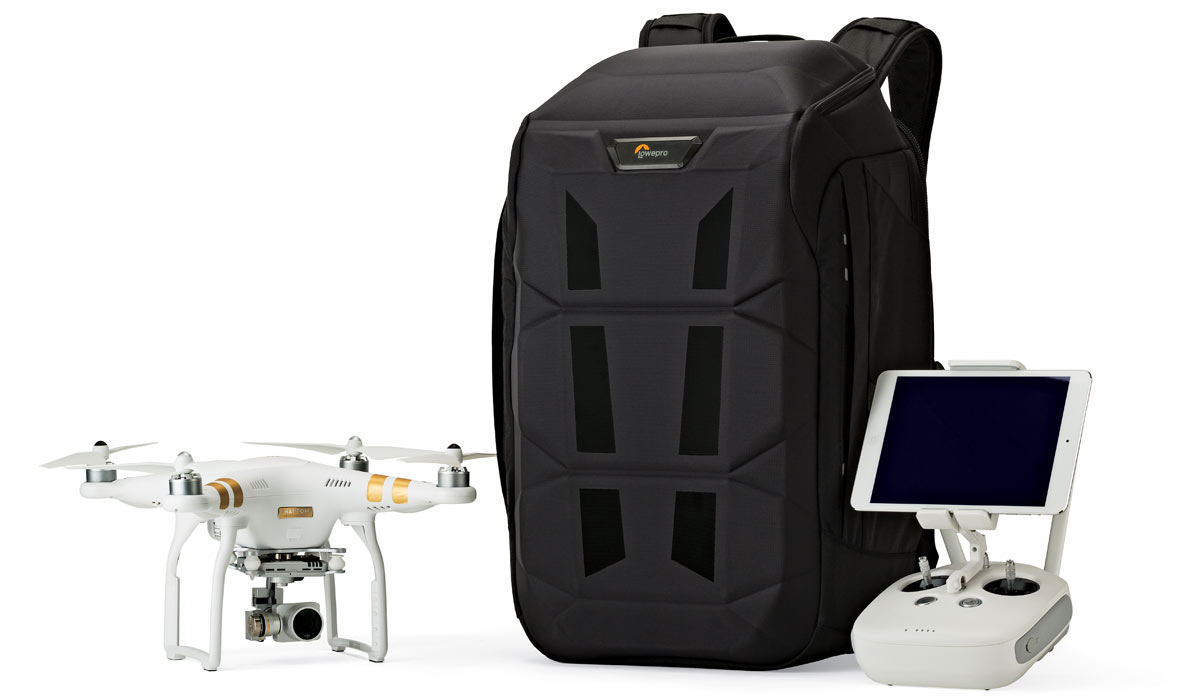 Lowepro Expands DroneGuard Collection with Armoured Quadcopter Backpack
Posted on Mar 7, 2016 by Alex Fice
You could accuse Lowepro of limiting the appeal of the latest addition to their DroneGuard Backpack series as it's really only designed for DJI's Phantom and 3DR's Solo quadcopters (and similar form factors). But if you have those drones you might be feeling pretty tempted by this thoroughly protected product.
The DroneGuard Backpack 450 AW has been designed by and for quadcopter enthusiasts, pilots, and videographers, it features a lightweight yet armoured FormShell outer construction and modular interiors for drone kit protection.
The DroneGuard Backpack 450 AW features a trademarked DroneGuard interior for custom organisation and an optimised workflow. Its softly lined and padded dividers are adjustable to fit a DJI Phantom, 3DR Solo or similar form factors, plus batteries, props, an RC/transmitter, cables, manuals and tools. The pack includes a dedicated CradleFit pocket, constructed to suspend and safeguard a 10-inch tablet, and a molded, FormShell top pocket for access to sunglasses, headphones and other items. The bag's straps feature SlipLock attachment loops to expand capacity by adding pouches and cases for water bottles, memory cards and more.