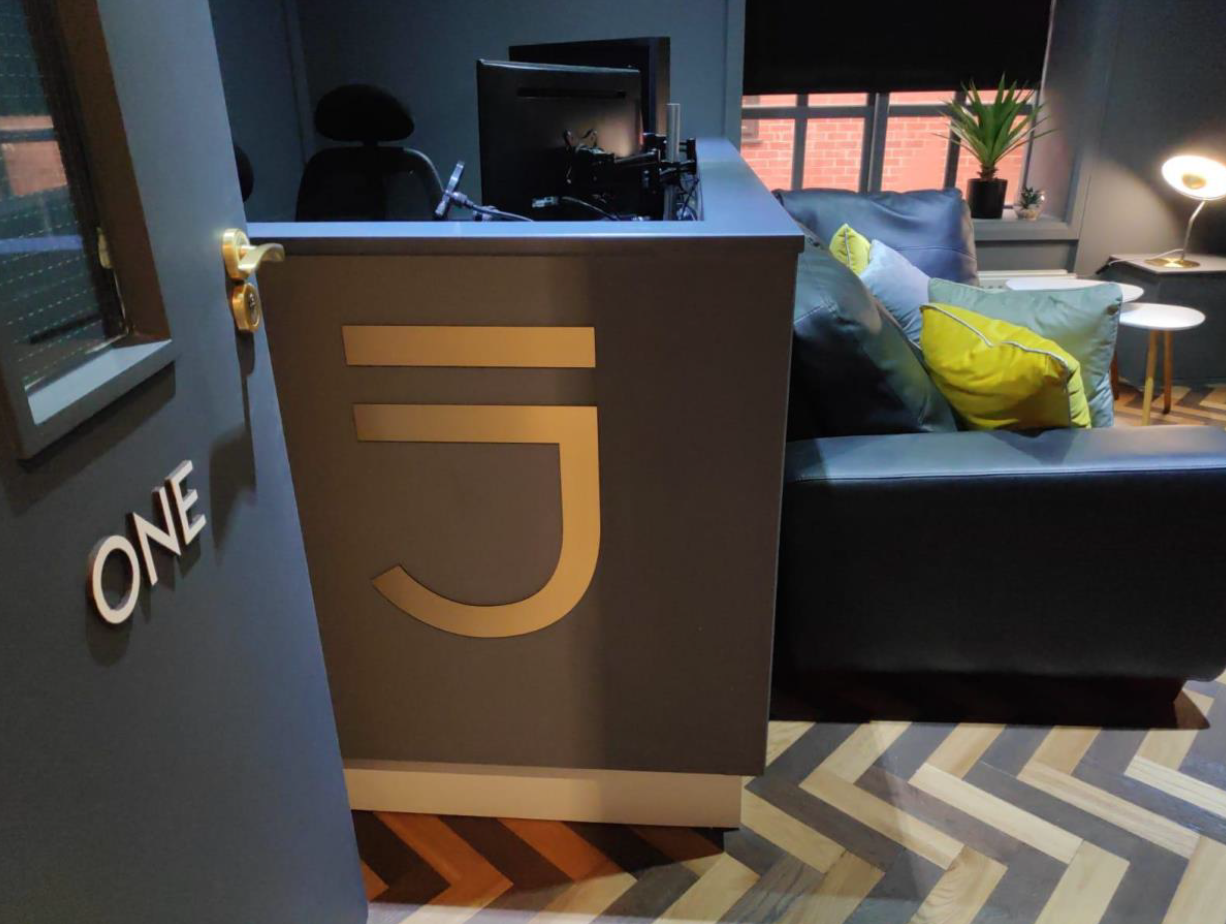 Jar is open in Manchester
Posted on Dec 12, 2018 by Julian Mitchell
IMAGES of the work in Phase 1 of the fit-out. Above and below.
The North of the England now has JAR – a new kind of video post-production company that opened its doors on Friday 7th December and takes its place alongside Media City and the relocation of Channel 4 in the new and burgeoning media landscape of the North of England.
JAR is a 5 star Post-Production House with first class edit and colour grading suites.
JAR provides boutique spaces for company work and client-hosting with a work space and lounge area to meet and collaborate with fellow media professionals.
JAR is a hot desking hub with high spec desktop stations for all creatives including graphic designers, animators and video editors.
JAR has a secure supersonic network infrastructure to compete with 21st century heavy workflows and high bandwidth demands.
Supported by two sister companies, IAMBOB and CABINQ, you also have access to a White Label operation from any starting point to full-scale production and a bank of high end post production specialists. There is also a JAR Academy on the way.
Contact: [email protected] / 07584060808
Advertorial content