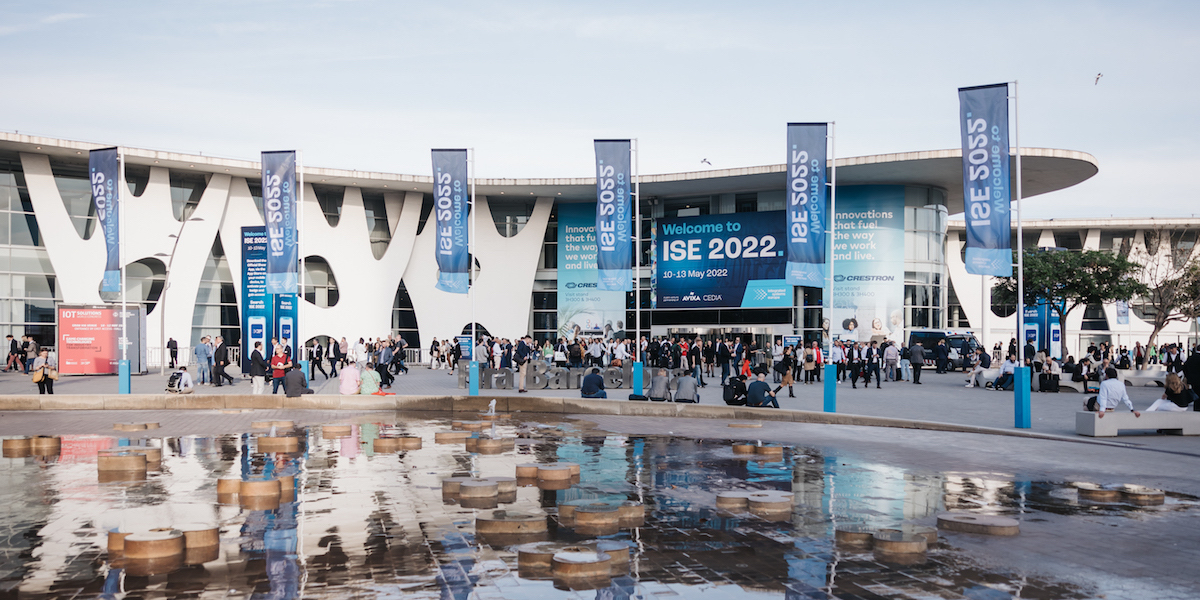 ISE: Run the show
Posted on Dec 22, 2022
ISE brings together the core sectors that make up the global AV and systems integration industry. Here's what to expect in 2023
WORDS Robert Shepherd | IMAGES Integrated Systems Europe
Barcelona is becoming something of a tech summit capital. Already home to the European leg of MWC and the Morgan Stanley European Tech, Media & Telecom Conference, among many others, the AV crowd will head to Catalonia for the second successive year to attend four days of ISE 2023.
Taking place from 31 January to 3 February, ISE 2023 carries the theme 'your immersive experience', showcasing state-of-the-art technology from the biggest names in the industry.
Having spent 15 years at the RAI Amsterdam, demand from exhibitors and an increasing number of attendees meant the event was outgrowing its home in the Netherlands. Last year, ISE moved to a new site: the Fira Barcelona Gran Via.
"Limited floor space was in danger of putting the brakes on the show's development," explains Mike Blackman, managing director, ISE. "Despite our best efforts, this wasn't an issue we could solve staying at the RAI. We can now continue to focus on creating a unique experience for everyone and confidently plan for long-term development."
A NEW HOME
Fira Barcelona is one of Europe's premier conference locations, with 240,000 sq m of exhibition area. With eight large halls connected by a walkway, the modern, purpose-built venue will host the second in-person show since the pandemic.
Those from the film and TV fraternity will have the chance to see the new content production and distribution technology zone in Hall 6.
Blackman says this was introduced because of an 'insatiable demand' for content on digital signage, live stages, video walls, experiential art and advertising and VR experiences.
"Audio is key to an integrated AV experience, whatever the setting," he continues. "That's why the audio technology zone (Hall 7) has solutions for all sizes of project and any type of application. ISE 2023 covers the entire audio signal chain, from microphones to loudspeakers and everything in between.
"We also have the new audio demo rooms in Hall 8.0, where visitors can experience the latest audio innovations for all industries."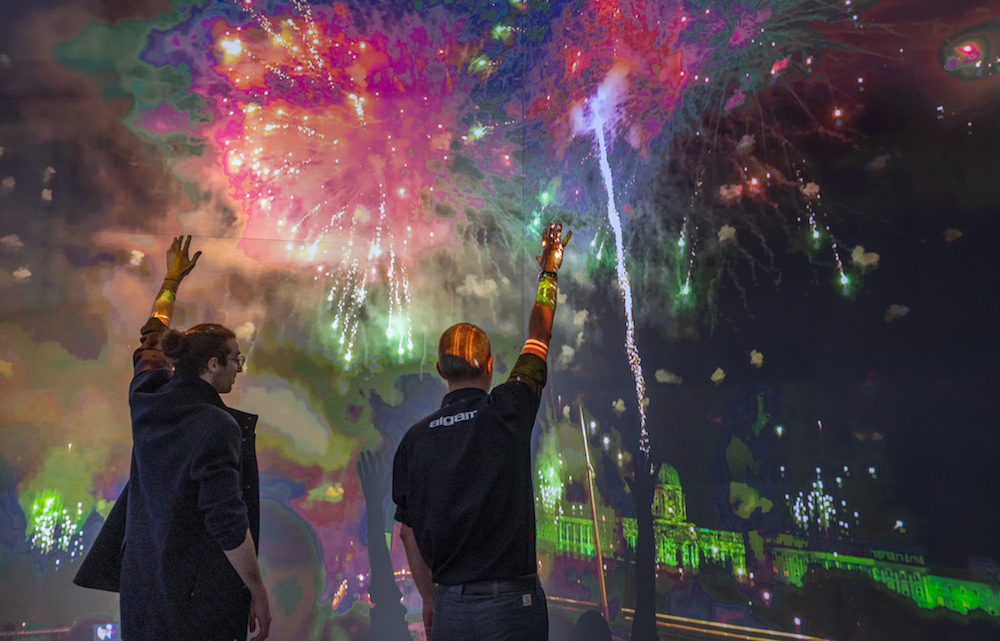 WHO'S GOING AND WHAT'S ON?
Keynote speaker BK Johannessen, Unreal Engine business director for broadcast and live events at Epic Games, will deliver All Paths Lead to Real-Time at 5.15pm on Tuesday 31 January in the Conference Suite CC4.1. As industries adopt real-time visualisation technology, Johannessen will discuss how content creators are applying innovations from the games industry to their projects – from broadcast virtual production studios to real-time graphics for M&E, live events, architecture and more.
Content production and distribution solutions will abound at ISE 2023, including monitors and media servers, VR headsets and virtual sets, cameras and tracking equipment, video switchers and networking solutions, plus audio equipment such as mics and speakers.
"ISE is an essential part of the calendar for the AV industry. It's where global brands launch products; where people see, hear and experience the services, products and solutions transforming attractions, hospitality, education, the corporate environment, live events and so much more," adds Blackman.
"It's a chance to meet people and make connections that deliver real business benefits. It's a place to be inspired, to learn and develop skills."
Of course, ISE also provides the platform for companies to showcase innovations, and attendees will find specialised areas for a variety of sectors. "Once again, we're using technology zones to group exhibitors; this approach makes it easier for attendees to find and compare the solutions they are looking for," asserts Blackman.
So far, over 800 companies will be exhibiting, with a host of brands making debuts. There's a long list of the usual suspects, such as Absen, Blackmagic Design, Barco, Christie, Crestron, Google, KNX, Lang, LG, Logitech, Panasonic, Samsung, Shure and Son.
Blackman explains that over the years, ISE has grown in both physical space and its offerings. "We've been focusing on expanding our audience to include market sectors like live events, venues, education, retail and more," he continues.
This year, conferences take place away from the main action. Located in two CC Suite rooms above the bustle of the show floor, there's a new space dedicated to panel discussions and keynotes.
To register for free, visit the website iseurope.org and book a place with the invitation code 'definitionmag'
This article appears in the January 2023 issue of Definition. Read the rest here.