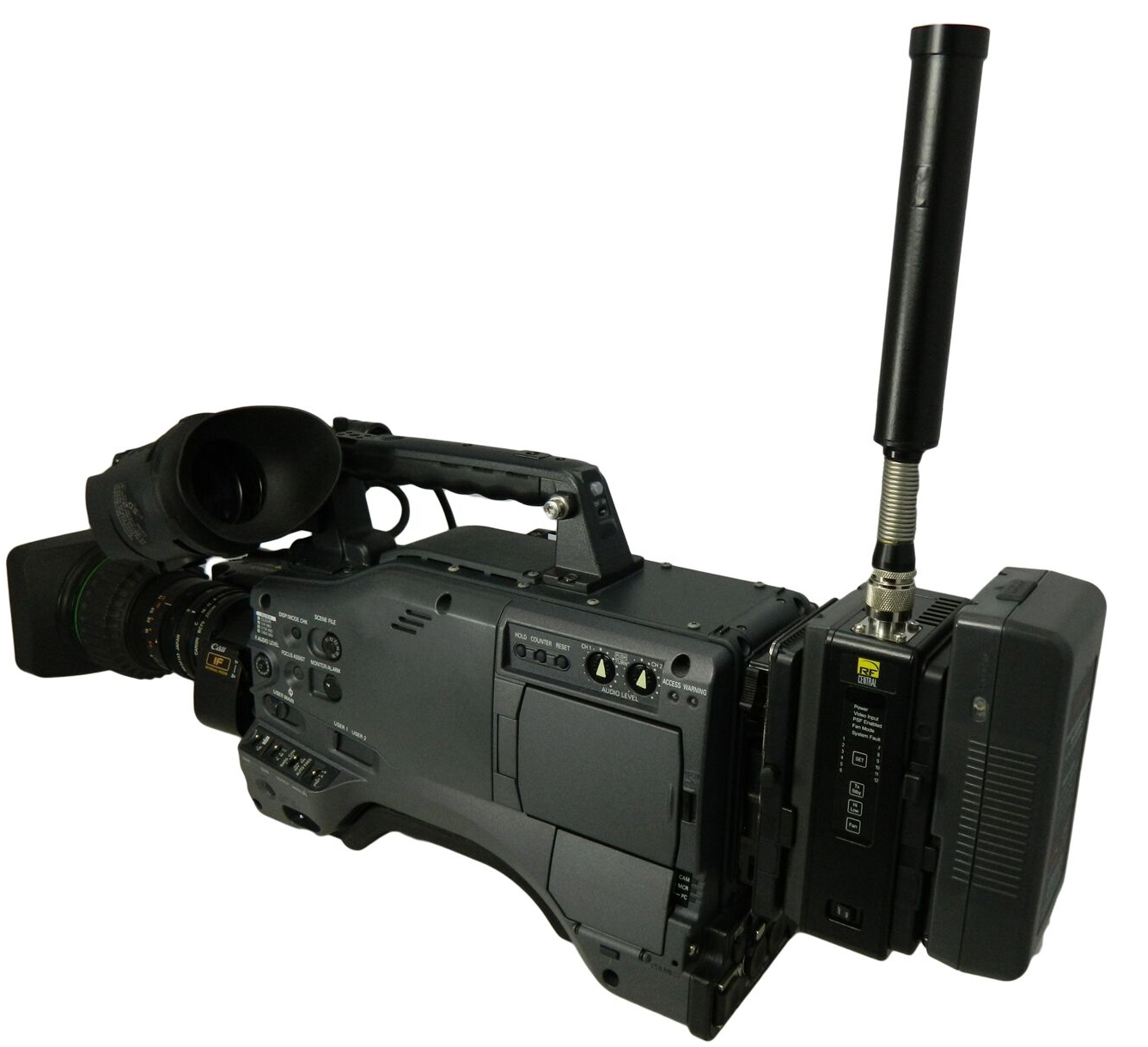 IMT's New MicroLite HD Transmitter
Posted on Jul 14, 2015 by Alex Fice
Integrated Microwave Technologies (IMT), will showcase its microLite HD Transmitter with V-Clip Docking at SMPTE 2015.
Developed for the next generation of HD (SDI)-capable compact cameras, microLite addresses the current domestic and international broadcasting-band requirements within a single unit. All microLite HD transmitters are available in licensed 2-GHz and license-free 5.8-GHz frequency versions. The 2-GHz model covers from 1.9 to 2.5 GHz and delivers up to 200mW, while the 5.8-GHz frequency band unit has a 100-mW RF output. Depending on the mode and frequency, the transmitter has a range of up to one mile. The range and power can be increased from 200mW to one watt with the optional Range Booster Amplifier (RBA).
microLite features H.264 SD and HD encoding capabilities and operates in the standard 2k DVB-T COFDM mode. The H.264 video encoder supports the main profile of the H.264 standard, providing a 30-percent bit-rate reduction or video-quality improvement compared to encoders that only support the H.264 baseline profile. With the V-Clip battery docking, the mount is positioned on both sides of the clamshell transmitter, allowing it to be connected to the camera. The battery can then be mounted to the transmitter. As a result, users can employ the battery to power up the transmitter and to pass power through to the camera.
The microLite transmitter was recently used to provide the first live HD coverage from a drone at the U.S. Open in Chambers Bay, WA.