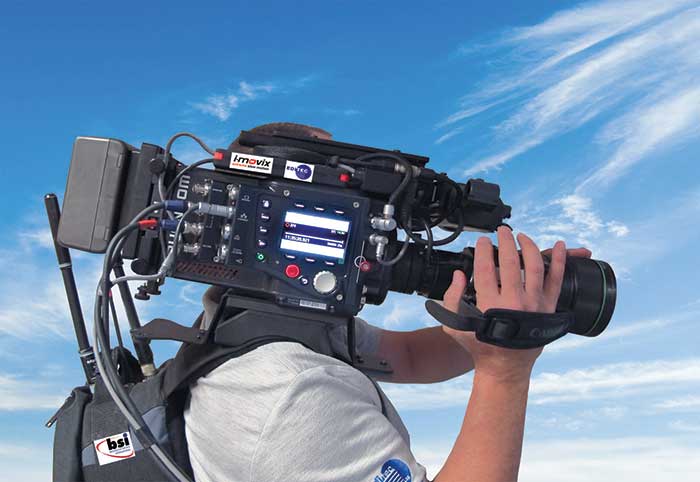 i-Movix Ultra Slow Camera Goes Wireless
Posted on Aug 6, 2015 by Alex Fice
The ultra slow motion i-MOVIX camera now has the addition of hand-held RF operation.
Using the latest X10 UHD camera, I-MOVIX have released an interface module that enables both camera live and replay channels together with control data to be passed over standard camera RF links.
Steve Cotterill, Editec's MD: "Broadcast Sports Inc. (BSI) is a leading developer and service provider of wireless camera, audio and communication systems and has partnered with Editec to develop an RF link solution for the i-MOVIX high speed video camera. This engineering achievement from BSI means that the high speed i-MOVIX equipment can be used without cables, and directors can place it anywhere there is RF coverage at an event.
"The integration work carried out by BSI was excellent.  Tony Valentino and his team produced a very neat back pack solution, the backpack containing all of the RF equipment and one of two batteries, the i-Movix interface module being camera mounted together with the second battery. The result is a true dual output hand-held camera will full camera controls – just as it would be with a SMPTE fibre connection."
i-MOVIX is mostly used for extreme slow motion in sports broadcast from 75fps to over 5,000 fps..