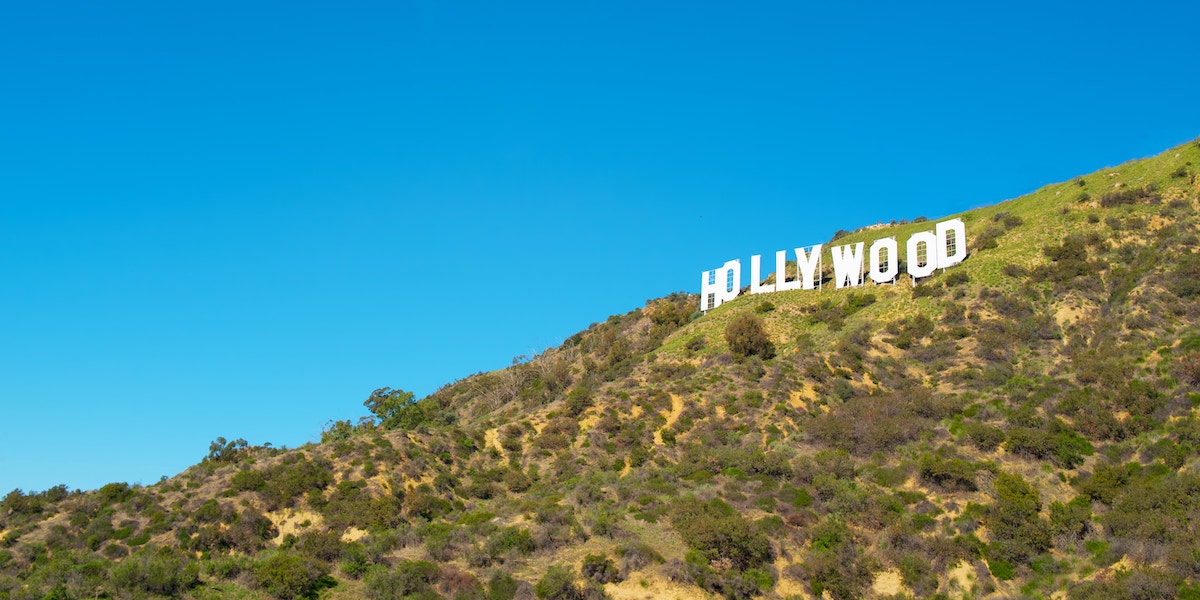 Hollywood on strike
Posted on Sep 13, 2023
Will Lawrence reports on a historic shutdown in Hollywood, as the WGA and SAG-AFTRA strikes rage on
"This is real life-and-death stuff," said actor Matt Damon ahead of the UK premiere of Christopher Nolan's Oppenheimer. The Oscar winner wasn't talking about the film, though; he was speaking out in support of a more current crisis that's very close to home.
Damon was speaking at a premiere which had been pushed forward an hour so he, Cillian Murphy and Emily Blunt could walk the red carpet before joining 65,000 members of the Screen Actors Guild – American Federation of Television and Radio Artists (SAG-AFTRA) in their first walkout in 40 years.
The big names in Oppenheimer – which also features Florence Pugh, Robert Downey Jr, Gary Oldman and Rami Malek – are established earners with lots of healthy pay packets to date, but SAG-AFTRA notes that 87% of its members earn less than $26,000 a year from acting, making them ineligible for health coverage through the union.
Across the US, the median pay for an actor last year was around $18 an hour, and the union says their clients' annual pay is reliant on residuals from movie and TV appearances, which have plummeted since the advent of streaming. "A lot of people are on the margins and residual payments are getting them across that threshold," read Damon's quote. "This isn't an academic exercise."
When news came through that the strike was now going ahead, the Oppenheimer actors walked away from Leicester Square, with the strike forbidding them from taking part in promotional appearances, press junkets or red carpets. "You've seen them here earlier on the red carpet," Nolan announced to his audience. "Unfortunately, they're off to write their picket signs, joining one of my guilds, the Writers Guild, in the struggle for fair wages for working members."
The SAG-AFTRA strike now runs concurrently with a walkout by 11,500 screenwriters from the Writers Guild of America (WGA), who initiated industrial action on 2 May – marking the first time in 63 years that both unions have struck at the same time. When the Screen Actors Guild joined the WGA strike during the early months of 1960, SAG president Ronald Reagan led the action.
Back then, the writers' strike concluded with improved rights and pensions for WGA members. This time, the WGA are fighting over residual payments from streaming, the growth of AI as a writing tool, shorter exclusivity deals and the ever-shrinking sizes of Hollywood writing teams.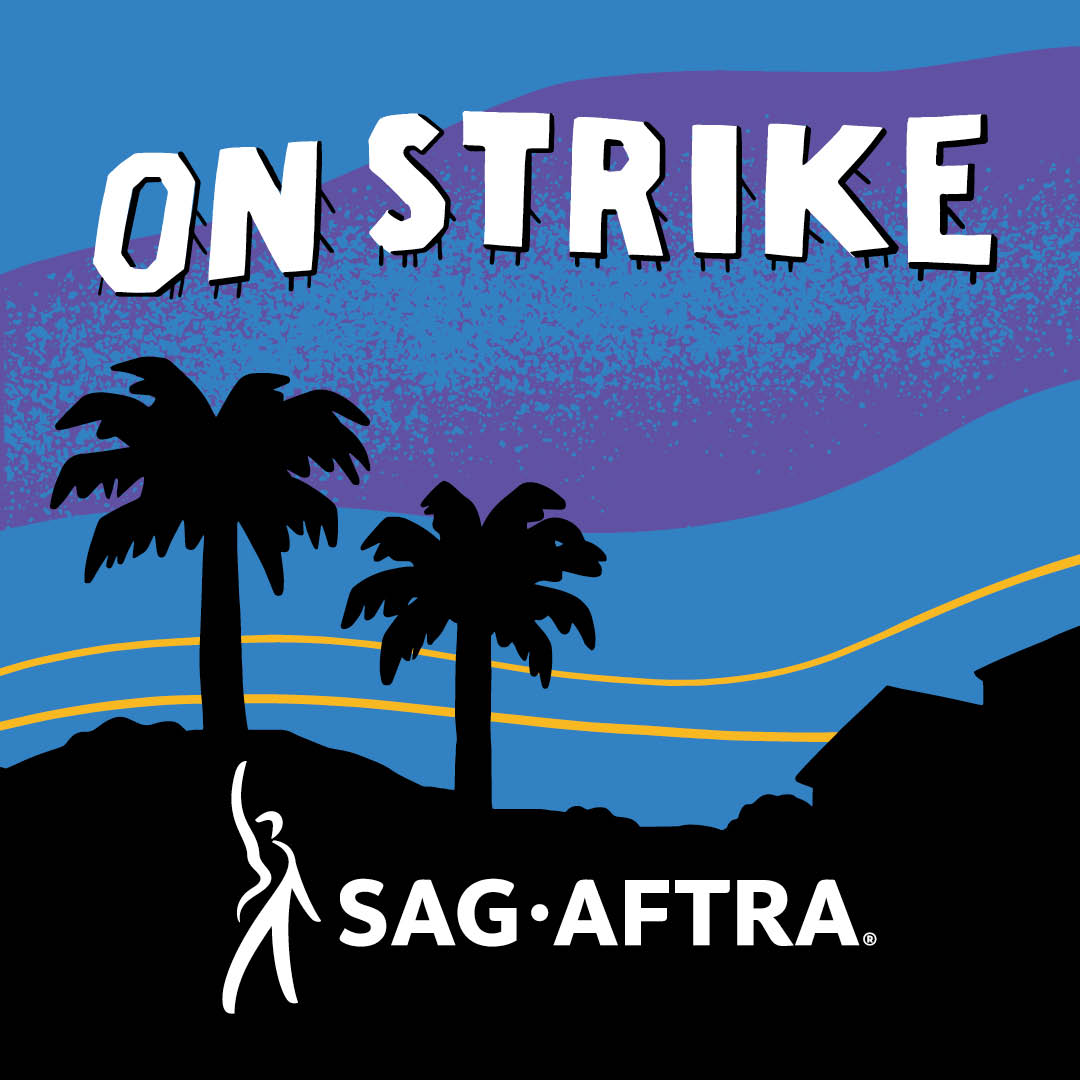 Their first two concerns mirror those of SAG-AFTRA, who say that the studios Disney, Universal, Sony and Paramount – as well as major streamers Apple, Amazon and Netflix – have refused to negotiate adequate pay rises for performers and have not made enough concessions in the sharing of streaming revenue. They too are very concerned about AI, with the digital use of actors' likenesses potentially rendering actual performers redundant.
"Most of my members don't even meet the threshold for health insurance, which is $26,000 a year. In the majority of professions that would be considered a part-time job," said SAG-AFTRA president Fran Drescher, who is best known for her role on nineties sitcom The Nanny.
"All they are interested in is showing their shareholders how much money they are making," Drescher asserted of the studios. "It's very strange. I don't understand why people don't just do the right thing."
The Alliance of Motion Picture and Television Producers (AMPTP), meanwhile, which represents the studios and with whom the unions have locked horns, claims its offers are being misrepresented, stating: "The deal that SAG-AFTRA walked away from on 12 July is worth more than $1 billion in wage increases, pension and health contributions and residual increases, and includes first-of-their-kind protections in its three-year term, including expressly with respect to AI."
As the deadlock continues, the rest of the industry is feeling the pinch, with the UK particularly hard hit given the high volume of US studio and streaming projects utilising the country's excellent facilities, crews and tax breaks. In the UK, the strike has halted production on Universal's Wicked, Speak No Evil and How to Train Your Dragon; Disney's Deadpool 3 and Andor; Apple's Silo; The Sandman from Netflix/Warner Bros and the latter's Beetlejuice sequel.
According to Bectu, the UK union for creative industries, which represents over 40,000 staff, contract and freelance workers in the media and entertainment industries, thousands of UK filmmakers are now out of work.
"It's a perfect storm," Bectu's national secretary of London and regional production divisions, Spencer MacDonald, told Screen Daily. "All areas have had a downturn – unscripted, commercials. There's not much scope for moving around at the moment.
"Even the people who were regularly working and good at their jobs are fumbling around trying to get work. When these people have to start doing that, you know things aren't great."
Over the past few months, Bectu's membership has increased dramatically, as film creatives in the UK seek support and advice. "It started more slowly when the writers' strike was initially announced," MacDonald added. "But as soon as the SAG-AFTRA dispute happened, we saw a massive increase. The number of joiners in the past month is at least double what we normally get."
Elsewhere, reports Screen Daily, The Film and TV Charity (another UK organisation) has seen an increase in people applying for grants that help those who are struggling to work in the M&E industry. There are still projects shooting in the UK, with Paramount's Sonic the Hedgehog 3 said to be prepping to shoot without its actors in September, while Paddington in Peru is continuing without its US cast (any British cast members who are members of the Equity union are still able to work).
Similarly, HBO's House of the Dragon was already written before the writers' strikes and continued to film with a primarily British cast who are unable to take part in the SAG-AFTRA action.
For the vast majority of industry professionals, however, work is scarce. There's no answer as to when the strikes will end – representatives of the writers' union had fruitless discussions with the studios in early August – and history is no clear indicator given the complexity of the current disputes. When both unions took action in 1960, the actors' strike lasted six weeks, while the writers' walkout lasted almost six months.
The full impact of the strikes on the British industry remains to be seen, though many insiders feel UK productions could take a long-term hit. Channel 4's chief content officer Ian Katz told Variety many are now suspicious of Hollywood studios, suggesting UK writers 'don't want to be involved in conversations with US platforms'.
Many insiders believe the strike action will drag into the early months of next year. The studios will likely have sufficient content to cope with the halt in production – Paramount CEO Bob Bakish claimed: "From a content perspective, we're in pretty good shape.
"We're hopeful that, as an industry, we can solve this sooner rather than later," he added. "We would all like to get back into the content production business." For UK film creatives, however, the pressure shows no sign of abating.
All details correct at time of writing
This article originally appears in the September 2023 issue of Definition.