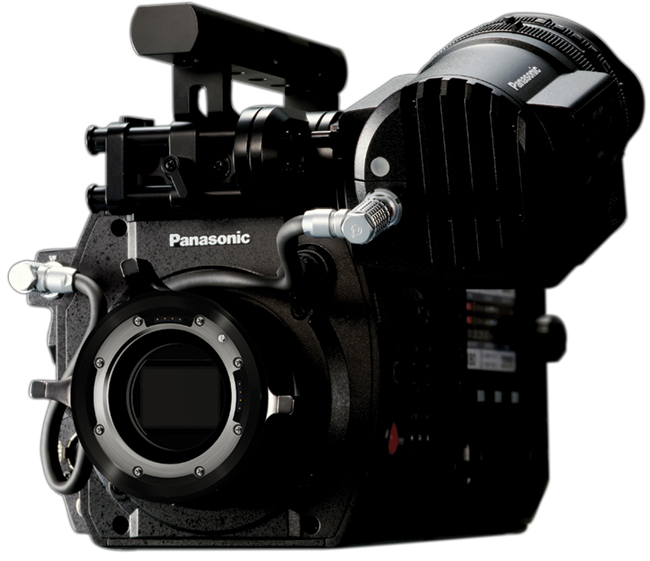 Holdan To Sell Panasonic's Flagship 4K VariCam Camera
Posted on Dec 4, 2014 by Alex Fice
Holdan's entry in to the highest form of 4K cinematography is very significant.
Long term Panasonic distributor Holdan has taken delivery of the newly launched 4K VariCam and will support the manufacturer's launch in the UK.
Holdan has been a distribution partner of Panasonic for over seven years. The move to distribute VariCam adds to the existing lines that it represents which includes broadcast and professional camcorders, PTZ cameras and business LED displays.
The distributor hopes it can use the VariCam to break into the sports, corporate and costume drama market, which is filmed largely around its Derbyshire base.
Holdan Sales Manager, Jill Keane said, "We've not seen a 4K camera that can compete with the sheer image quality of the VariCam's 14+stop sensor. Nor can any other offer the versatility of a modular system that allows users to switch between the 35mm front end and 240fps High Speed 2/3 mount module, depending on the requirements of the shoot. Having the ability to record internally in three different formats – 4K, HD and proxy – each with a different LUT, will be of enormous benefit to directors of photography."
Panasonic UK Group Manager, Nigel Wilkes, said, "It's important to have Holdan's support in launching VariCam. This is a great addition to their existing portfolio of Panasonic cameras which ranges from the GH4 to P2 models and now, at the very top of the user pyramid, includes the new VariCam."
Launched at September's IBC, the VariCam marks Panasonic's return to high-end cinematography.
Varicam 35: First Look from Varicam on Vimeo.
The first showreel for the Varicam is now available on Vimeo.