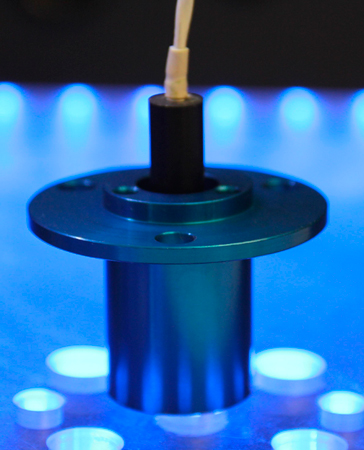 High Definition Slips Through at Bradley
Posted on Aug 22, 2011 by Alex Fice
Bradley Engineering has recently been working with Pandect Precision Components Ltd – a manufacturer of high quality slip rings.  Together they have developed a slip ring that passes full, uncompressed HD-SDI.  The system uses transmitter and receiver electronics from Bradley Engineering to condition the HD-SDI signal and pass it, with zero latency, through the slip ring which was developed specifically for the purpose by Pandect.  The compact capsule is currently being developed to include at least 12 other signal and data circuits in addition to the HD-SDI circuit.
'We were delighted that the theory worked first time on the test bench.  It was so good that our first thought was that we had by-passed the slip ring by accident.' said David Bradley, MD of Bradley Engineering, 'We hope to have a multiple circuit version for testing soon after IBC.  It will simplify the way we deal with HD in our remote heads and remove a lot of the potential pitfalls.  There's still a way to go yet but our achievements so far indicate that delivering this technology at an affordable price is within sight.'
Alister Bull of Pandect added 'It's a pleasure to be collaborating on this project with Bradley Engineering.  By combining their electronic wizardry with our specially configured slip ring design it has enabled us to find a solution to pass some very high speed data through a standard 22mm diameter body and gives us the flexibility to add any combination of power, signal or data lines needed.  We are looking forward to seeing the first finished unit in use in a Bradley Engineering remote head soon.'
The prototype slip ring will be on show on the Bradley Engineering stand C37 in Hall 11 at IBC2011.