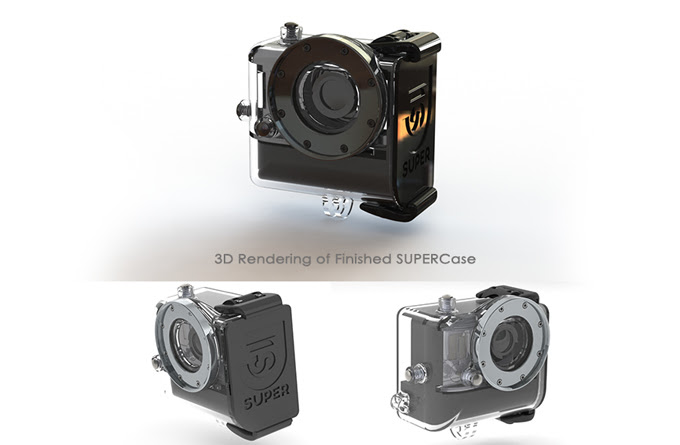 GoPro gets after market long life battery and storage
Posted on Nov 6, 2015 by Alex Fice
More Kickstarter video innovation comes in the form of the Si-Jex SUPERcase made to be used with GoPro Hero [3, 3+ or 4] and which combines power and storage into one waterproof design.
Si-Jex claim their SUPERcase has five times the capacity of the original GoPro battery. Adding up to six hours of action at 4k, 30fps and up to 10 hours at 720p, 120fps. All of that extra power needs extra storage capacity and the Si-Jex SUPERcase takes care of that with up to 512GB of built-in SSD capacity. The extra power and storage is housed in a clear polycarbonate and ABS plastic case that is waterproof, durable and weighs only 12oz.
Plus there's a 58 mm accessory mount on the SUPERcase so you can add filters and lens hoods to cut glare, and filters and multipliers to enhance image quality. The Si-Jex SUPERcase uses standard GoPro mounts so you can add to your rig and there's a tether for extra security while on the move.
Delivery of the SUPERcase is planned for early 2016. Go to Kickstarter.com and back the ingenious Si-Jex SUPERcase.