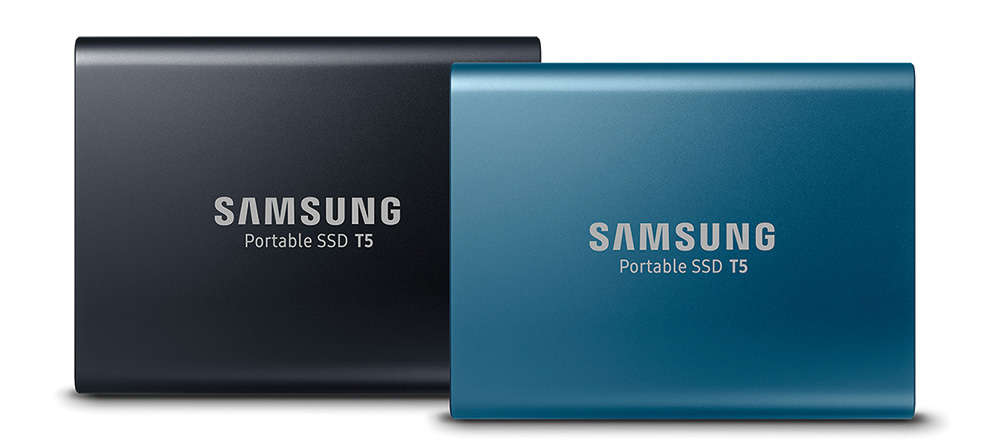 Future Football
Posted on Jun 25, 2018 by Julian Mitchell
Goal! The Motion Impossible Agito and Samsung Portable SSD make for a successful partnership.
On the bleeding edge of technology in sports broadcasting is the Agito robot capture. Mix it with Samsung's portable SSD T5 range and you have a perfect tech partnership.
Like WALL-E's quicker, more intelligent and agile cousin, the Motion Impossible Agito radio controlled, fully stabilised camera vehicle races parallel to the touchline with duelling footballers in its ultra-high resolution sight. Here is the glimpse into the future of broadcast capture that we all know is coming – and it's ably abetted by Samsung's Portable SSD drive.
The occasion is a German football proof of concept event on behalf of the German Bundesliga. It's a real life proving ground to show what is possible in this new era of live sports television: a 37 camera shoot, across two days and three matches.
This hugely competitive 'show and tell' is great for Motion Impossible boss Rob Drewett as the Agito stands out. "The Agito has a personality to it as well as supremely high-end technology," says Rob. "It stands out especially when in full tilt tracking fast movement whether it's a couple of footballers or a running cheetah. Also we were the only camera that was allowed on the pitch."
As a technologist as well as a BAFTA award-winning cameraman Rob could see exactly how the Samsung Portable SSD T5 drive could help him. Live sports TV is all about fast reaction time, not only from the participants but from the production staff too. As we have heard from the converts to the Samsung Portable T5 SSD range in this series of articles, it is the speed and the size of these devices that endears them. This event was presented as a live broadcast even down to the fact that there was no recording of it. So here were all these different companies demonstrating their latest technologies in a very real world situation and there was no way to monitor how their technology was coming over from the audience point of view.
Rob was lucky enough to have the Samsung Portable SSD T5 1TB drive with him and permission to access the outside broadcasting truck on site at the event. With this access he was allowed to record the Agito's amazing capture tricks to his Samsung Portable SSD drive. With his laptop in tow Rob was then able to play the footage straight off the drive to the commissioners at the event. The Portable SSD drive offers transfer speeds of around 540MB/s, which, says Rob, "is astonishing from such a small device and also you don't need power which is massively helpful when you are recording in such a pressurised environment – you don't want to be looking for a power lead in a live TV situation!"
Showreel
The Motion Impossible Mantis 360 with the England Rugby team and below, the Samsung Portable SSD T5, available in 250GB, 500GB, 1TB and 2TB.
Rob is always keen to show his company's robots off and more importantly how different shots can be from its unique and dynamic perspective. "The new Agito is able to carry all the high-end digital cameras and match up with other stabilisation products. When people see how stabilised the footage can be in parallel with how rough the ground can be, it's usually a jaw-dropping moment."
Wherever the vehicles are, Rob tries to capture unique footage for the showreel. "We demonstrate the vehicles all over the world and so have access to some great scenery and landscapes. What's important for us is to get footage on to our laptop so we can start editing as soon as possible, even when we're on the road."
Rob shoots with a high-end camera recording Raw for the best results. After the shoot he reaches for his Samsung Portable SSD T5 1TB drive and downloads the camera footage directly to it. With the speed of the Samsung Portable drive this takes no time at all and doesn't require superfluous adapters and wires.
"The great thing about this drive is that we are transferring the Raw footage, something that we would usually have done in the edit suite," he says. "But the best feature is then having the ability to edit directly from the drive without a second transfer to the computer. I can start assembling takes almost immediately, it's such a freeing thing to do as you're so close to the shoot. You can turn the edit ideas you had while you were shooting into real edits while you still remember them." Also on his travels, even if Rob takes multiple Samsung SSDs, he doesn't have to worry about the weight of them; they weigh so much less plus they are so much
more robust than other physically bigger hard drives.
ADVERTISING FEATURE