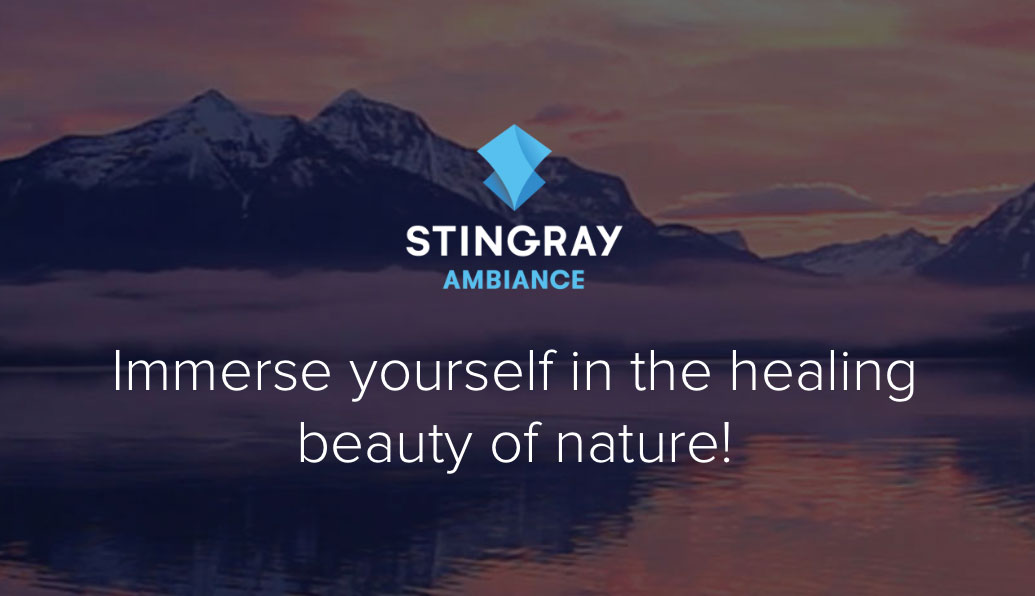 First 'Mood' Ultra HD TV Channel is Launched
Posted on Jun 10, 2015 by Alex Fice
The first 'mood' UHDTV is launched, Ambiance.
A business-to-business multi-platform music provider called Stingray, announced today that its Stingray Ambiance channel will be available to subscribers worldwide in 4K Ultra HD (UHD) from September this year.
Stingray Ambiance in Ultra HD could be broadcast via satellite, cable and IP networks. It will be available to subscribers through Pay-TV providers worldwide.
If you were a witness to the HDTV revolution you will remember similar channels springing up with minimal effort in their content and acting as moving postcards with ambient soundtracks. Once real 4k content is available they soon disappear to hotel screens with IP feeds. But for now if you have bought your 4K screen you'll be very interested in getting some content, even Ambiance.
"We have seen a significant increase in demand for Ultra HD content in European markets," said Mathieu Péloquin, Senior Vice-President, Marketing and Communications of Stingray. "Ultra HD technology will become the new standard in the linear channel industry.
"Stingray Ambiance's programming is curated to accompany viewers every moment of the day. With Stingray Ambiance, the day can begin with a sunrise over a Hawaiian beach, slow down mid-afternoon on a cliff overlooking the Mediterranean, and end while the sun paints vivid colours in the desert sky. Every image is especially captured for Stingray by a team of experienced nature videographers."