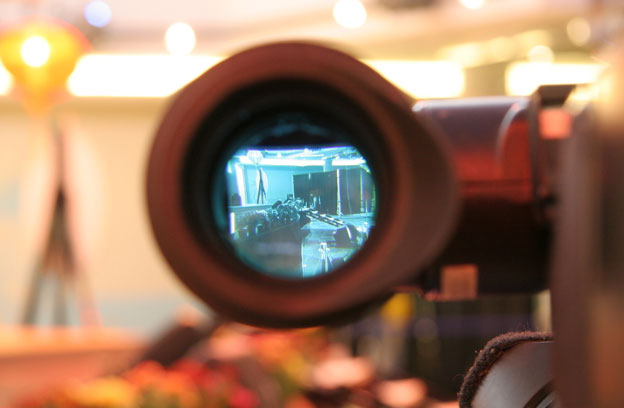 European Film And TV Audiences Face Substantial Loss Of Content If EU Plans Go Ahead
Posted on May 16, 2016 by Julian Mitchell
Even content that still gets made could suffer from reduced production values, impacting the quality of content available to consumers.
Audiences across the EU will lose out substantially if the European Commission presses ahead with plans to erode the territorial exploitation of film and television rights, a new report released today at the Festival de Cannes international film festival reveals.
Changes to copyright and other initiatives at the EU level could result in substantially lower levels of investment in TV and film content, with consumer welfare losses worth up to €9.3bn a year, as a result of those consumers losing access to content they currently enjoy, being charged more, or being priced out completely. The findings appear in a major new study compiled by economic consultancy Oxera and media consultancy Oliver & Ohlbaum.
The EU proposals – outlined in the European Commission's Digital Single Market strategy last year – would erode the established territorial exploitation of TV and film rights in Europe. But the report, The impact of cross-border access to audiovisual content on EU consumers, warns that rather than improving consumer choice, eroding territorial exploitation would lead to an enormous cost to audiences as well as to the European creative economy, threatening cultural diversity both in production and distribution, thus reducing the volume and quality of original content on offer in the EU.
Key findings of the report include:
Up to 48 per cent less local TV content in certain genres and 37 per cent less local film production would be produced, with the most marginal / risky content at particular risk of being dropped
All types of content – international, European and independent local productions – would be negatively affected, threatening cultural diversity
Even content that still gets made could suffer from reduced production values, impacting the quality of content available to consumers
Consumers would face higher prices (with some being priced out altogether) or lose access to content they currently enjoy
The report was launched at an event in Cannes with the support of a broad group of sponsors, including film and audiovisual producers, distributors, broadcasters, platforms and film agencies throughout Europe and across the world.
The Commission's proposals are intended to improve online access to film and television content for European consumers.  However, the study demonstrates that the Commission's proposals actually risk having the opposite effect. It details how the unique characteristics of these industries and the inherently risky nature of content production means that financing models for producing new content rely on the freedom to license content on an exclusive territory by territory basis, thereby attracting pre-production funding. Undermining this freedom would drastically reduce investment in new content, leading to significant negative impacts for viewers.
Senior figures from across the sector have reacted by:
Calling for the integrity of the principle of territoriality to be maintained;
Stating that the European Commission must re-think its proposals to erode the territorial exploitation of film and TV content and avoid any proposals or other initiatives that would undermine film and television licensing and financing, including the decision to license on an exclusive territorial basis;
Declaring that they share the Commission's objective to develop a stronger digital economy for film and television, but that the Commission must work with, not against the industry to deliver for consumers.
Producers in many European countries have expressed particular concern that undermining the principle of territorial exclusivity would jeopardise their ability to secure public funding and compromise their ability to enter into co-production agreements that secure commercial funds from other countries before filming can begin. For example, the funding of acclaimed TV series such as Poldark and independent films such as A Royal Affair, The Lobster and Amour could be put at risk.
Today's report has triggered reaction by a number of senior figures across the European film and television sectors.
John McVay, Chief Executive of Pact, said:
"Today's report underlines that the Commission's plans will deliver the exact opposite of their stated intentions leaving audiences with a poorer range of content, higher prices and a devastating impact on cultural diversity both in production and distribution. It is vital that they urgently rethink their approach and work closely with industry and member state governments to ensure no changes are made that would end up leaving audiences worse off. We all want to develop a stronger digital economy for film and television. But the Commission must work with, not against the industry to deliver for audiences."
Peter Dinges, President of the European Association of Film Agencies (EFADs), said:
"Every market, even a Digital Single Market, needs products. The EFADs annually invest more than 3 billion Euros to foster a growing audiovisual economy with high quality films made in Europe. However, if the Commission tears a hole in the financing of European films, even the funds cannot fill the gap. High quality products made in Europe would be highly endangered and thus cultural diversity compromised."
Anders Kjaerhauge, Managing Director of Zentropa, said:
"The study clearly demonstrates that undermining the freedom to use territorial exclusivity to raise film financing and to organise the optimal film distribution across various platforms and markets would harm audiences.  The result would be a drastic reduction in the range and quality of films produced and distributed for audiences to enjoy across Europe."
Michael Ryan, Partner at GFM Films, said:
"Our focus is always on producing great content and delivering it in a way that audiences can enjoy. We are deeply concerned that the Commission's proposals will totally undermine the environment that has facilitated a flourishing film / TV market that delivers for consumers. Today's findings highlight just what is at stake."
Martin Moszkowicz, CEO of Constantin Film, said:
"Filmmakers rely on the revenue generated from territorial exclusivity for film distribution. This report sends a clear warning to the European Commission that their ambitions for cross border access to content would do great damage to a key economic growth sector. The Commission is suggesting that we stop the idea of territorial sales just when the digital market is delivering sustainable models to deliver for audiences while successfully monetising content, allowing continued reinvestment in new production."