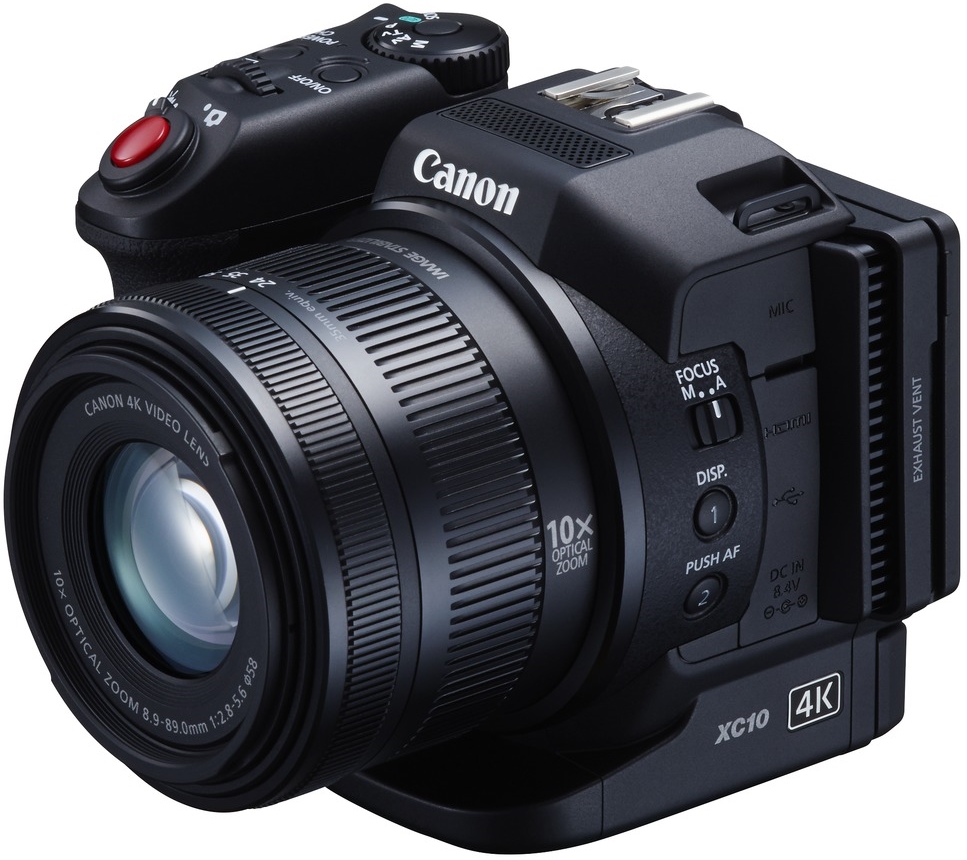 EBU RATE CANON'S XC10 CAMERA HIGHLY FOR PERFORMANCE
Posted on Sep 15, 2015 by Alex Fice
Canon has announced that their XC10 video camera has been independently tested in accordance with European Broadcast Union (EBU) standards for HD content acquisition. The tests found that the large 1.0 inch Canon CMOS sensor coupled with Canon's DIGIC DV5 image processor provides 'little or no aliasing' concluding ' its performance meets (HD) Tier 1, and it easily meets (HD) Tier 2L'2allowing its use in a wide array of broadcast and cinematography applications.
The XC10 joins several of Canon's high-end professional broadcast cameras in meeting the criteria defined by the European Broadcasting Union, including the Canon XF305, the Canon EOS C300 and the Canon EOS 1DC.  The XC10 has impressive low light performance and image quality, which, combined with its compact size and remote controllability, makes it an ideal main or secondary camera in HD broadcast acquisition.
The European Broadcasting Union recommendations exist to help broadcasters understand which technology is best suited for certain tasks. The UK's digital production partnership broadcasters use these recommendations to ensure their content meets a minimum threshold.
"Canon strives to understand the needs of film-makers and broadcasters and creates a range of products to help meet their business needs and inspire them to take their work to new levels of creativity and productivity," said Kieran Magee, Director of Professional Imaging at Canon Europe.
"The XC10 was developed to provide film-makers with a compact but powerful professional 4K camera that will be an asset to their creativity, especially for use in challenging conditions with limited space, or as a secondary camera in a set-up with a limited number of operators.  The size of the device and its ease of use make it a perfect tool alongside a Cinema EOS or XF series camera, or as a standalone camera in its own right."
The Canon XC10 is a compact 4K digital video and stills camera combining a large 1" (12.8mm x 9.6mm) sensor and a high quality optically stabilised 10x zoom lens offering a 35mm equivalent range of 24mm-240mm.