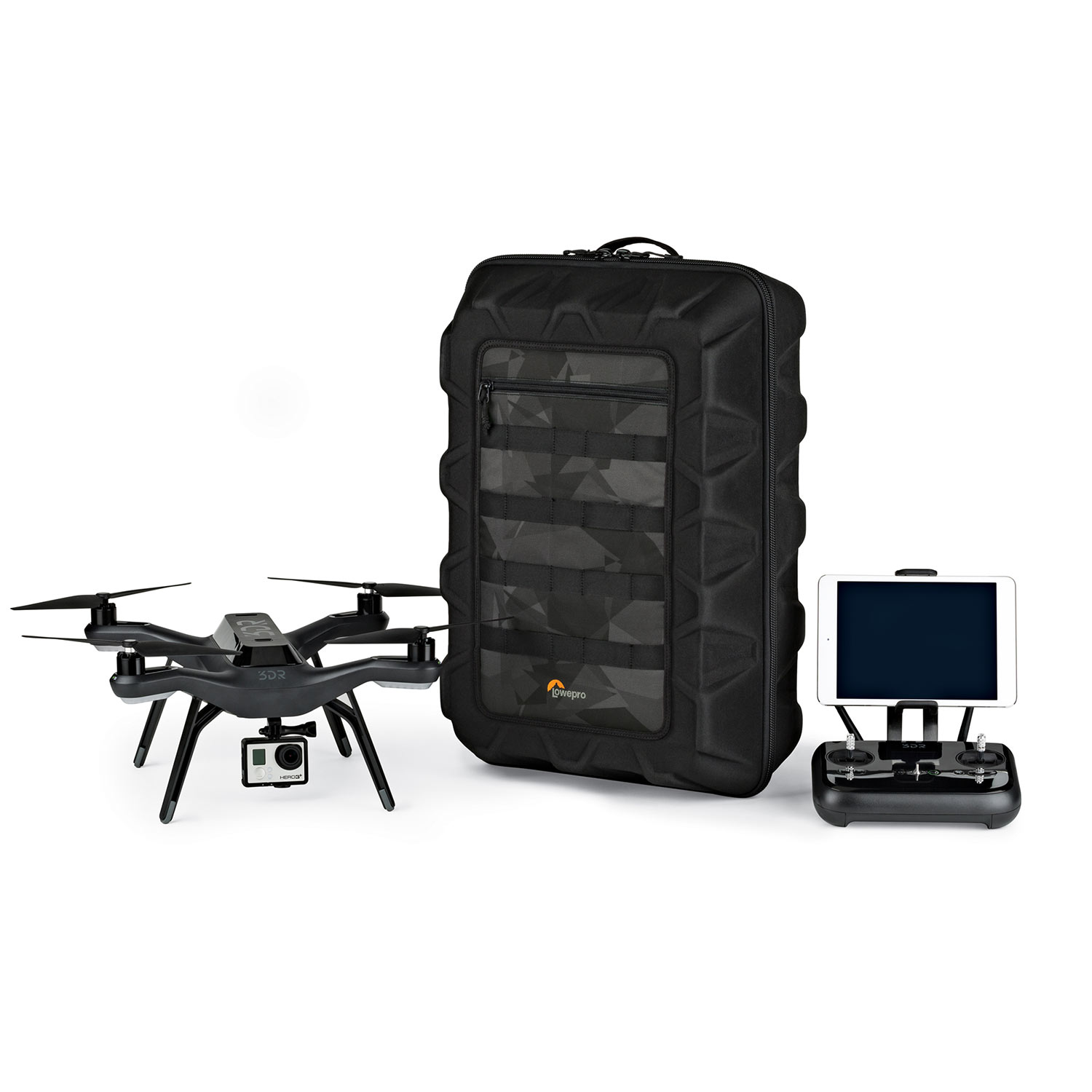 Drones? There's A Bag For That
Posted on Oct 8, 2015 by Alex Fice
Pro bag manufacturer Lowepro has jumped on the Zeitgeist and introduced a product just for Drone operators. The Drone Guard CS 300 and 400 are a collection of cases designed by and for professional and enthusiast quadcopter pilots.
Key features include:
Constructed of 600 denier polyester and uses Lowepro's FormShell technology for impact protection without added bulk or weight.
Each lightly padded case includes removable backpack straps that can be used for trekking to flying locations, or packed away for streamlined travel and storage
The DroneGuard CS 300 is designed to hold a Parrot Bebop or similar drone, while the DroneGuard CS 400 can carry a DJI Phantom 1, DJI Phantom 2, DJI Phantom 3, 3DR Solo or other similarly sized quadcopter. Both include dedicated space for accessories such as blades, props, mounts, cables and batteries.
Lowepro has also launched their Pro Tactic Series for photographers and enthusiasts and the Viewpoint series which is a four-piece series allowing users to pack up to three action kits, depending on the case, with an added focus on additional gear storage, organization and portability.
Part of the new Lowepro Pro Tactic series for photographers.
Part of the new Viewpoint series from Lowepro.