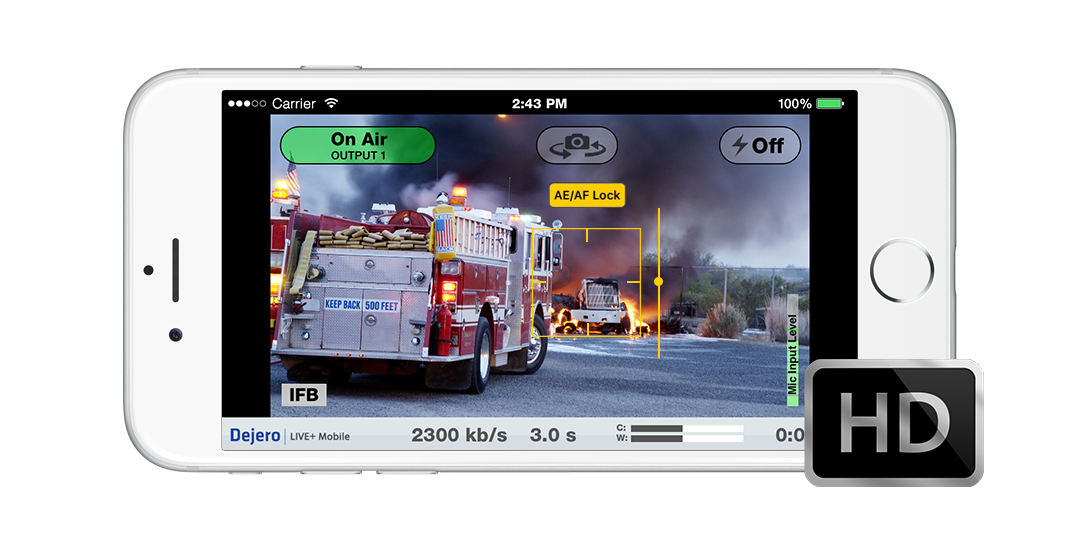 Dejero App Enhances Video Quality of Content from Mobile Journalists
Posted on Apr 26, 2016 by Alex Fice
Dejero's new update of their LIVE+ Mobile App for video journalists on iPhones enables image stabilisation on iPhone 5s and above models, helping to smooth out vibrations and hand shake, which is inevitable in any situation where a journalist is holding the phone to gather news or cover live events.
Based on user feedback, the audio meter has also been enhanced. Available during shot set-up and while broadcasting live or recording a clip, the on-screen dBFS audio level metering more accurately reflects the sound environment, helping mobile journalists set the appropriate levels for clear commentary. The new release also supports microphones with lightning connector cables such as the iRig Mic HD, which is growing in popularity with mobile journalists.
The app now supports real-time analytics in LIVE+ Control, Dejero's cloud-based management system. Both live and historical stream performance data including network connections and glass-to-glass latency, combined with geolocation information, helps operators in the broadcast facility monitor the performance of a live shot, and review historic shots which helps with planning of future shots.
"Mobile journalism is an increasingly significant trend, with even traditional broadcast journalists recognising the power of getting on air armed with nothing more than their iPhone." said Brian Cram, CEO of Dejero