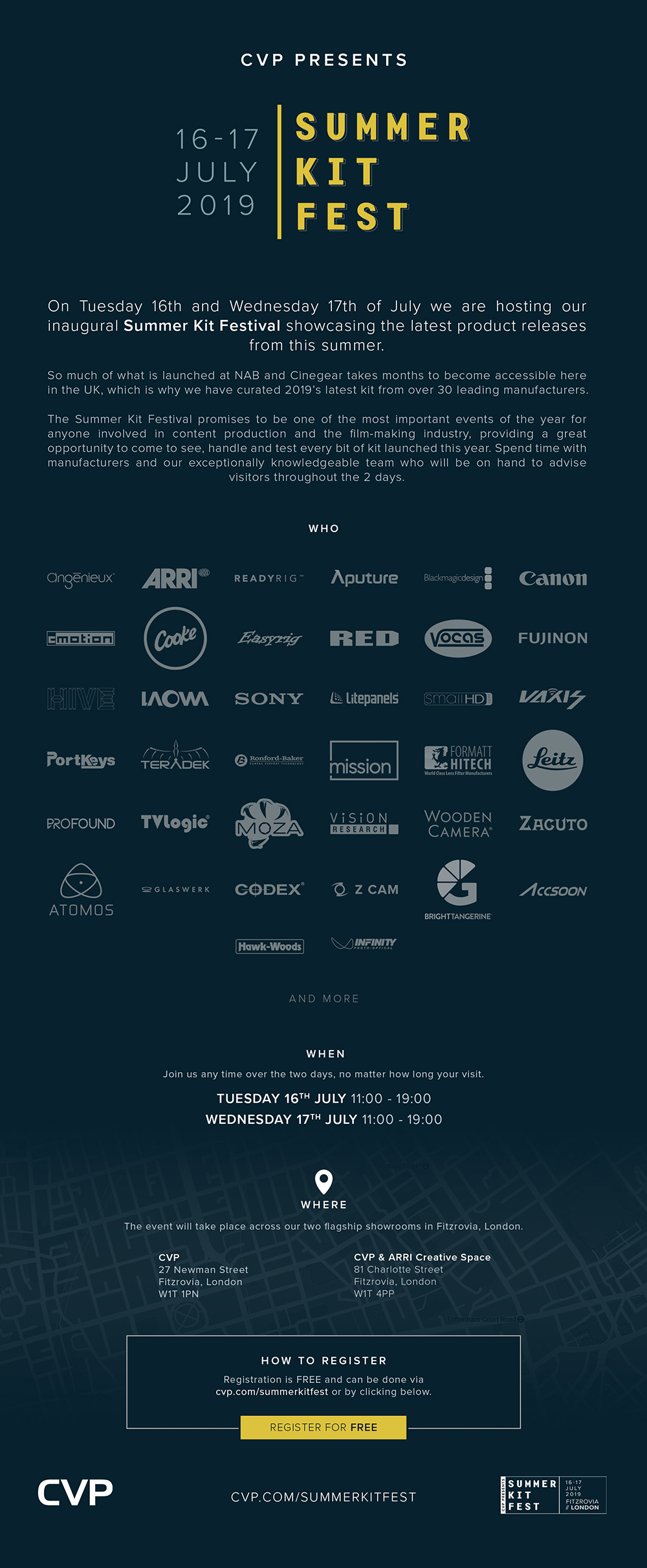 CVP's new Summer Kit Festival is open for free registration
The festival offers free and exclusive access to the best of 2019's product releases for content production from over 30 leading manufacturers
CVP is proud to present its inaugural Summer Kit Festival, showcasing the latest content production equipment launched in 2019.
The event takes place across CVP's two London showrooms on Tuesday 16th and Wednesday 17th July. Attendance is free and registration is now open.
CVP works with over 30 leading manufacturers including ARRI, RED, Sony, Canon, Angenieux, Leitz, Blackmagic Design and many more to bring a wide range of new products and technologies to London. Over the two days visitors can see, handle and test every new piece of kit launched this year, free of charge, at CVP's two London sites on Fitzrovia's Newman Street and Charlotte Street.
"The Summer Kit Festival promises to be one of the most important events of the year for anyone involved in content production," said Jon Fry, Sales Director, CVP. "We'll be providing a great opportunity to get hands-on with all the gear announced this year and spend time with manufacturers and CVP's exceptionally knowledgeable team, who will be on hand to advise visitors about the features, functions and compatibility of the equipment for their unique requirements."
To register for the festival, please visit CVP's events page, here.