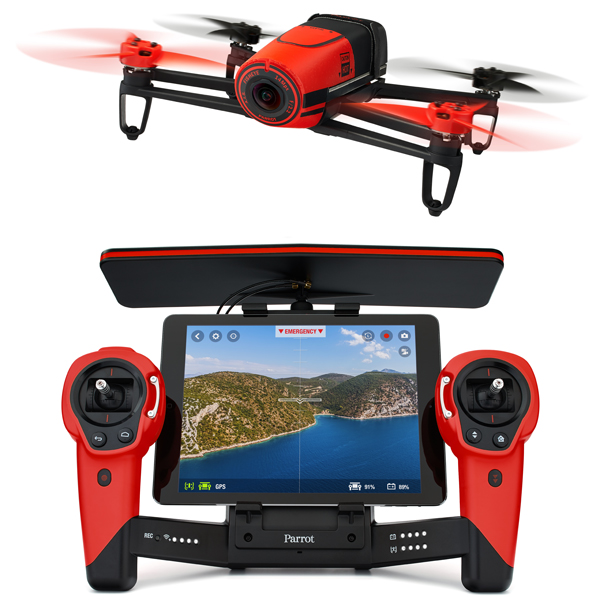 Consumer Drone Uses Inmarsat To Enable Journalists
Posted on Jul 3, 2015 by Alex Fice
A 400g Parrot Bebop drone was used to show how journalists can send footage through Inmarsat's global satellite communications network using H.265/HEVC encoding and Quicklink's Midi Backpack.
The Quicklink HEVC Midi Back pack has been used recently to demonstrate high-quality H.265/HEVC aerial footage with the Parrot Bebop drone at the Paris Air Show in France.
Quicklink's HEVC encoding back pack.
The video was encoded with the H.265 / HEVC Midi Backpack, transmitted via the Inmarsat BGAN HDR service. The video and audio output was then decoded by the Quicklink standard playout server solution.
"Our 400g Bebop drone with a digitally stabilised HD camera was showing amazing live footage during this air show. This was made possible thanks to the efficient Quicklink HEVC encoding/decoding solution, key technology to keep high quality video while using such low bitrate connection" said Yannick Levy, VP corporate business development at Parrot