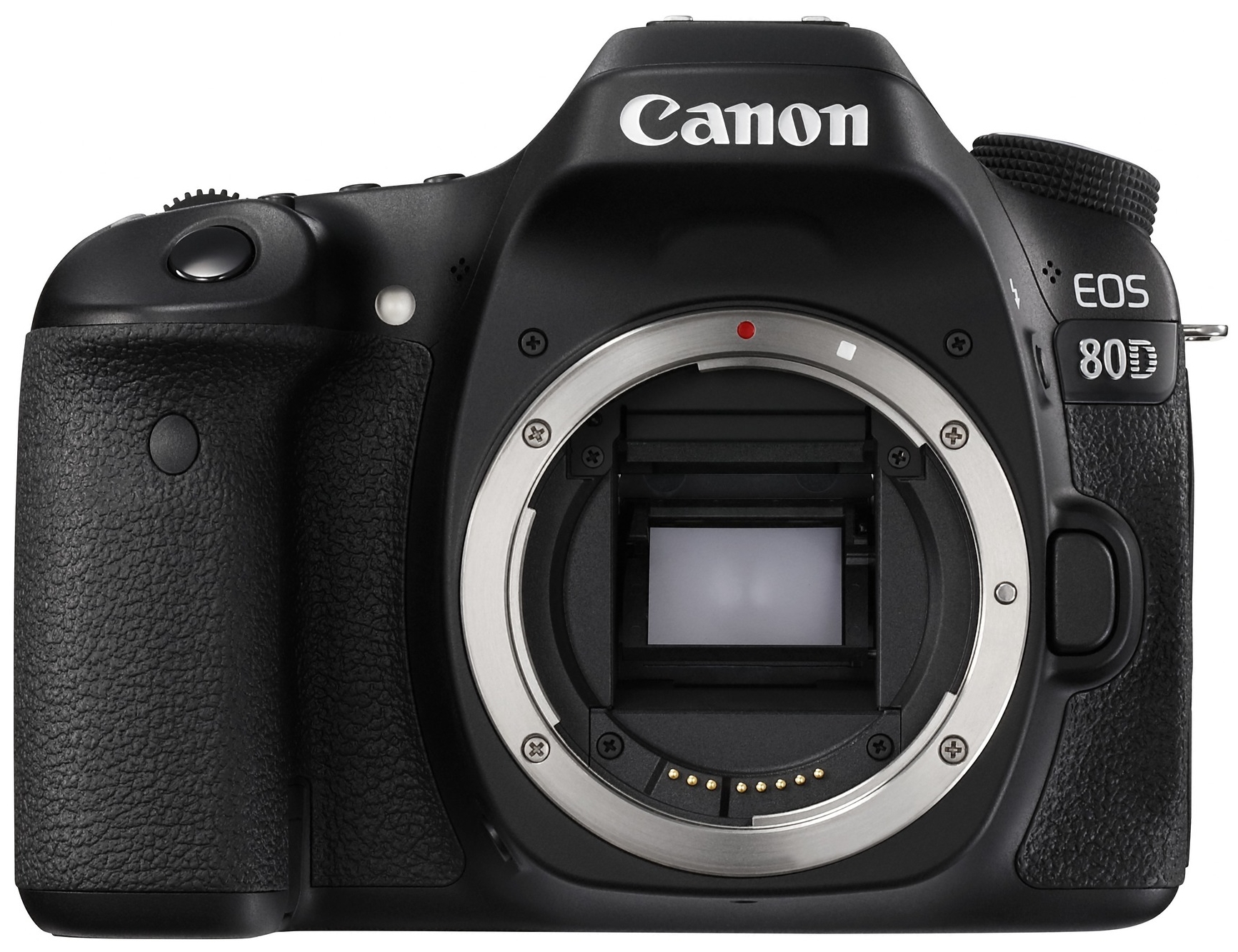 Canon Introduce EOS 80D DSLR with 1080/60p Video and Dual Pixel AF
Posted on Feb 18, 2016 by Julian Mitchell
Although most serious videographers and cinematographers have sold their DSLR kit and spoilt themselves with a new Leica, Canon are still pushing out and refining the tools of the trade. New is the EOS 80D with a new 24.2 megapixel CMOS sensor and DIGIC 6 processor, alongside a new 45 all cross-type point AF system and fast-ish 7 fps shooting rate.
Canon is also unveiling an all-purpose lens – the EF-S 18-135mm f/3.5-5.6 IS USM – with new Nano USM technology, and an optional Power Zoom Adapter PZ-E1, for smoother zoom control when shooting movies and remote operation via Wi-Fi.
For video the 80D offers only HD recording but with their fabulous Dual Pixel CMOS AF technology, you can adjust the AF speed and tracking sensitivity to suit your subject. The 80D also offers 60p shooting in MP4 format and has both headphone and microphone inputs, allowing you to capture and have full control over audio during a shoot.
The camera has a native ISO 100-16,000 range, expandable to ISO 25,600, and the AF system will continue to work even under moonlight (-3EV). The 7560-pixel RGB+IR metering sensor measures both visible light and invisible infra-red light, giving accurate exposures, while Flicker Detection ensures consistent exposure when shooting under flickering artificial lights. A new White Priority setting also helps you to reduce the appearance of warmer tones.
The Intelligent Viewfinder displays 100% of the frame, as well as the current settings – you can also switch to the 7.7cm (3.0") Vari-angle Clear View LCD II Touch screen.
Canon's new EF-S 18-135mm f/3.5-5.6 IS USM lens would be a good partner for the 80D providing that great auto-focus for movies and stills with the focal range to shoot wide, or up close, within a single lens. The EF-S 18-135mm f/3.5-5.6 IS USM is also the first of Canon's lenses to feature Nano USM focus technology – delivering smoother and hopefully quieter AF for movies. The new Power Zoom Adapter PZ-E1 is a compact and lightweight accessory designed for the EF-S 18-135mm f/3.5-5.6 IS USM to enable fingertip zoom control when shooting movies, ideal for capturing professional-looking documentary footage, with the option to control via Wi-Fi.
Pricing and availability
The EOS 80D is available from May 2016 with an RRP of £999.99/€769.99 body only
The EF-S 18-135mm f/3.5-5.6 IS USM is available from May 2016 with an RRP of £439.99/€610
The Power Zoom Adapter PZ-E1 is available from May 2016 with an RRP of £129.99/€179.99