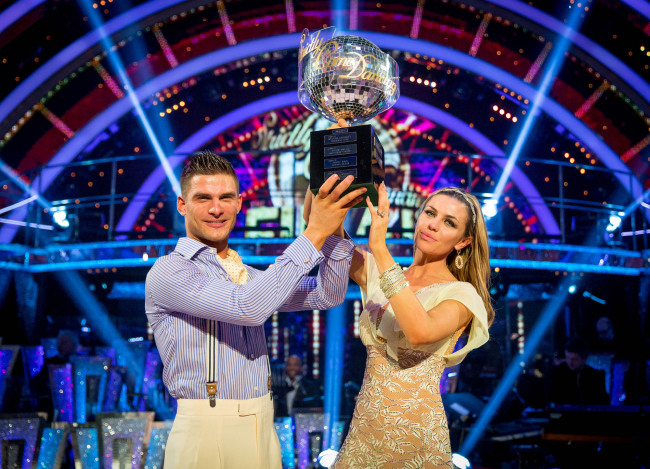 BBC Studios and Post Production extends its partnership with Elstree Studios
Posted on Jun 12, 2014 by Alex Fice
BBC Studios and Post Production extend their Elstree contracts by two years.On the back of positive customer feedback and the successful delivery of some high profile shows (like Strictly Come Dancing) from its new consolidated London studio base in Elstree, BBC Studios and Post Production has announced that it is continuing its partnership with Elstree Studios for at least a further two years, until spring 2017.
The BBC commercial subsidiary currently hires Stage 8, Stage 9 and George Lucas production gallery space from Elstree Studios, as well as operating studios across the road at BBC Elstree. This was an initiative which was initially launched as a result of the redevelopment and upgrade of the Television Centre site, where BBC Studios and Post Production will be returning to operate Studios 1-3.
Working in partnership with Elstree Studios and co-funded by them, BBC Studios and Post Production has refurbished and updated part of the Elstree site, turning Stages 8 and 9 into fully equipped TV studios with purpose built HD galleries, laser-levelled resin floors and upgraded lighting provision. The company also installed HD galleries in the George Lucas Stages (15,825 sq ft) to support large-scale entertainment productions – making it the biggest and highest studio space in Europe with permanent HD TV galleries. By using in-house technical and engineering expertise BBC Studios and Post Production was able to repurpose and reuse high-end technology and equipment from Television Centre and save on cost. Elstree Studios has also refurbished dressing rooms, green rooms and production office space for production teams and talent.
Over 45 programme titles have been delivered by BBC Studios and Post Production from both Elstree sites since it relocated its London studios business, including some of the BBC's biggest entertainment shows like Strictly Come Dancing, Children in Need and The Voice, plus high profile programming for other broadcasters including Fifteen to One and nearly 80 hours of Winter Paralympics coverage for Channel 4, BAFTA award-winning A League of Their Own for Sky and ITV's The Chase and Your Face Sounds Familiar.
Overview of the Elstree facilities
·         BBC Elstree Studio D
·         Stage 8 and Stage 9 at Elstree Studios
·         Brand new production galleries alongside George Lucas Stage 1 and 2 at Elstree Studios
·         Improved facilities for production teams and talent