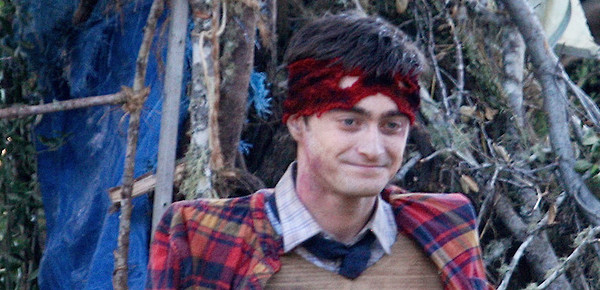 51 Sundance Films Used Adobe Premiere Pro As Primary Cutting Tool
Posted on Jan 21, 2016 by Alex Fice
The movie 'Swiss Army Man' was edited using Adobe's Premiere Pro CC software.
Users of Adobe Premiere Pro editing software have suffered under the 'not fit for purpose' accusations fired at the platform for years. Maybe now with news from the Sundance Film Festival that 51 films debuting used Adobe Premiere Pro CC as their primary digital editing software, perhaps those days are over and you can cut away with pride.
In fact Sundance will include a total of 175 films made with Premiere Pro CC and other Adobe Creative Cloud tools. From in-competition feature films like Christine, Gleason, and Swiss Army Man to short films and documentaries, like Richard Linklater – dream is destiny, Premiere Pro CC usage at Sundance has increased 143 percent since 2015.
"With such an ambitious film, we needed the most innovative technology to push creative boundaries," said Louis Black, co-director of "Richard Linklater – dream is destiny," which will premiere at Sundance. "Our story relies on combining decades-old archival footage with interviews from the present. We cut the film in Adobe Premiere Pro CC with incredible results."
Recent Premiere Pro converts include the four-time Oscar-winning Coen brothers with Hail, Caesar!; director Tim Miller with Deadpool; director David Fincher and Oscar-winning editor Kirk Baxter with Gone Girl; and director Rhys Thomas and producer Lorne Michaels with Staten Island Summer."