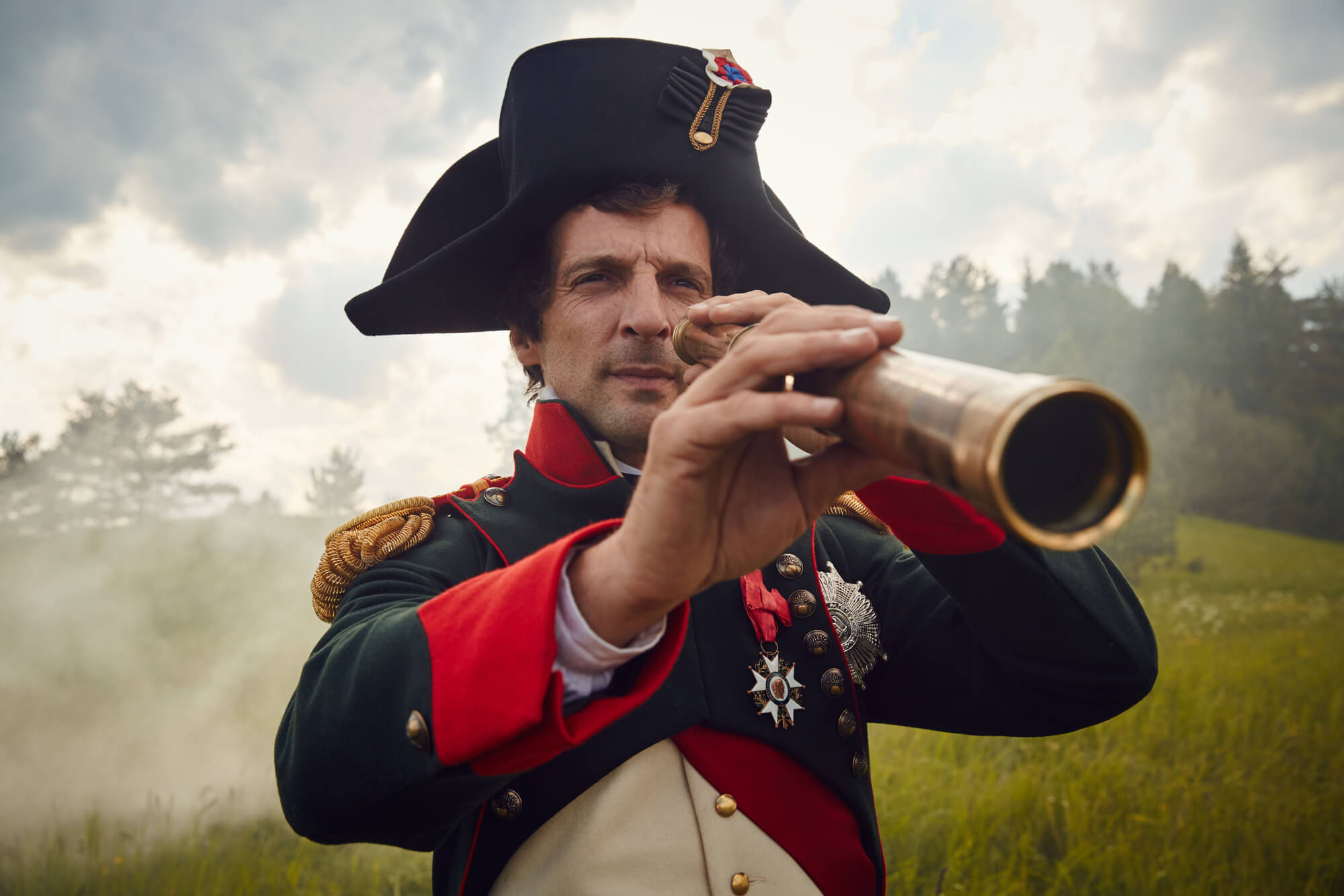 War and Peace – Set The Scene
Posted on Feb 9, 2016 by Alex Fice
Adapted from Leo Tolstoy's infamous novel, the new six part BBC War and Peace mini series tells the story of the events surrounding the 1812 French invasion of Russia during the Napoleonic wars, as seen through the eyes of five aristocratic Russian families.
"As soon as I read the script I thought it looked great. It's not every day you get offered the opportunity to work on something of this magnitude," begins director of photography (DoP) George Steel (Sons of Liberty, Black Mirror). He explains that he and director Tom Harper first saw the script for War and Peace whilst still working on Woman in Black: Angel of Death with Harper.
"Tom was offered War and Peace," Steel continues, "and at the time, I recall he was unsure whether to take the script. I said to him, this is War and Peace, we have to do it."
Camera Packages
To recreate the Tolstoy's infamous world, the team used the ARRI Alexa XT as their primary camera package, shooting anamorphic at ProRes 2K and finishing in HD. "We filtered a lot, applying lots of diffusion using Schneider Black Frost filters," explains Steel. "We also had a pair of Blackmagic Production Camera 4Ks in use across the second unit, which was directed and shot by Steven Hall."
Of course, adapting what is arguably one of the greatest novels ever written didn't come without its challenges. Language provided a barrier when it came to shooting in Russia, and even finding locations in Lithuania soon became problematic as so much of the country's period architecture had been destroyed by communists in the past. Ultimately, VFX was relied upon to extend many of the sets.
"One of the biggest hurdles about filmmaking at this level, however, is when the production machine prevents you from doing what you want to do," reveals Steel. An example, he explains, was when, at the end of a busy day shooting on location in Latvia, director Tom Harper was suddenly faced with a sunset landscape he was desperate to film.
"Tom was saying, look at this, we've got to shoot it," Steel remembers. "Unfortunately, when I tried to call the camera guys I couldn't get a hold of anyone. All their phones were turned off as we'd wrapped for the day."
"That's where the idea of having a Blackmagic Production Camera 4K rigged up in a grab bag came in. It allowed us to be more creative, cutting out all the nonsense and ensuring we were able to react quickly. If we saw something we liked, we were able to grab the pre-rigged setup and shoot it at a moments notice."
This newfound freedom even allowed Steel to capture several integral sequences during lunch breaks. "One of these scenes was supposed to follow the old count dying in episode six. Audiences witness a very vulnerable moment wth Marya Bolkonskaya – Jesse Buckley – as she reacts to the death of her father. We just couldn't fit it into the schedule, but neither did we want to lose such a poignant moment. So, when everyone else went for lunch, we borrowed Jesse and spent 45 minutes filming. It turned out to be one of my favourite scenes out of everything I've ever shot so far."
The DoP was also a little more creative when it came to using aerial shots. A Production Camera 4K was fitted to an optocopter and used to capture elements of dialogue scenes from above. "In one particular scene we see a top down view of a father and son walking through the snow, which starts with an aerial view through the tree line," Steel describes.
Modern Interpretation
Simone Grattarola (Peaky Blinders, Black Mirror) was the main colourist for the series, and one of the first people Steel asked for advice on where to start when it came to what War and Peace would look like.
"We wanted to shoot something that gave a nod to the old, and yet was ultimately modern, without that desaturated period look," explains Steel. "Simone was tasked with sculpting and blending that, and to make it all look beautiful. I didn't rely on LUTs during production, instead reviewing rushes in REC709. All of the balancing was done later, when we were sitting in the right environment. You simply don't have time to do all of that on television budgets."
"The challenge was the sheer vastness of it all," begins Grattarola, who used DaVinci Resolve Studio to complete his work on the mini series. "I've never worked on anything as dense or as layered as War and Peace.
"What made things easier was the fact that George (Steel), Tom, and I had worked together as a trio on a number of previous projects including Peaky Blinders, and we were already such good friends. Tom gave us a lot of freedom in the grade, because he trusted us to experiment. He's a great director to work with."
According to Grattarola, the battle sequences in War and Peace will present audiences with one of the biggest statements across the entire series. "Using Resolve, I developed a hand tinted aesthetic for the battles that was not too dissimilar to an old postcard," says Grattarola. "That shift helps to create this jolt for viewers pulling them away from the opulence and luxury."
"For the battle scenes I began by desaturating everything and then made use of parallel layers in Resolve to bring back a specific key channel for the different colours and then washed colour back in."
"It's a testament to Tom (the director), who's done an exceptional job of modernising the story and making it relevant again," concludes Steel. "Simone has delivered a sophisticated, yet subtle grade that was in keeping with Tom's desire for a natural looking aesthetic. Audiences won't fully appreciate the arc of the story, cinematography and grade until they've watched all six episodes.