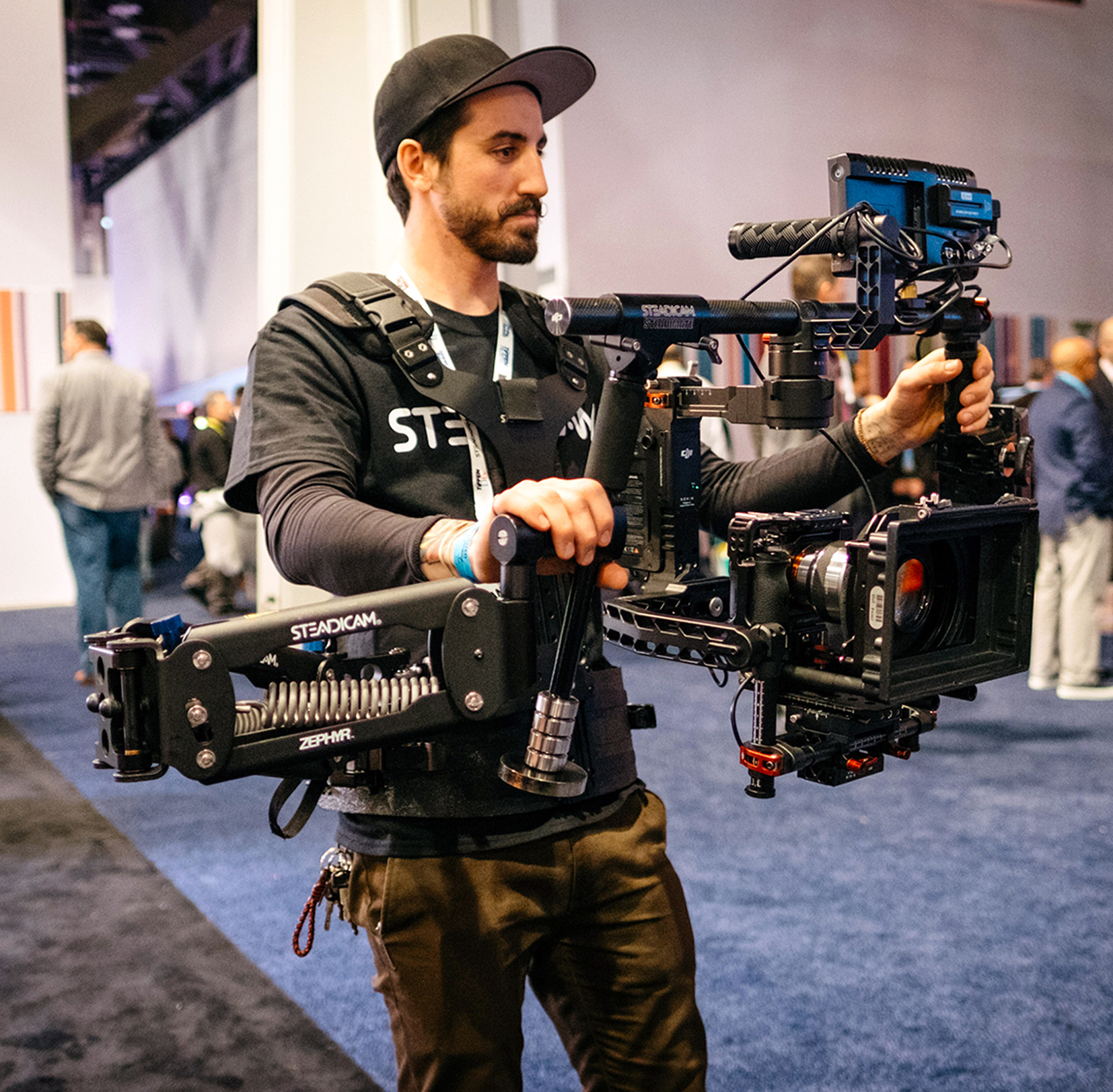 Tiffen Show Two New Stabiliser Products
Posted on Feb 12, 2016 by Alex Fice
The new Pilot 2 Steadicam stabiliser.
The new Pilot 2 Steadicam camera stabiliser can be bought as the sled alone, or with two arm and vest options for varying classes of camera weight. With the SOLO arm and vest option it has a payload capacity of 4.5kg, or with the Zephyr arm and vest option it has a payload capacity of 8.5kg. Battery mount types for the Pilot 2 include standard mounts like V-Lock and Anton Bauer, as well as a variety of DV battery mount options. The Pilot 2 is offered with or without a 1000 nit HD Monitor and comes with a D-Tap power port on the stage for camera and accessory power. The detachable base makes for a sled or system that is easier to break down, transport, and rig.
Also new is the Steadimate arm and vest adapter for use with gimbals such as the DJI Ronin, increasing the usability of the Ronin. The Steadimate takes the load off the operator's arms allowing operation for hours on end and allows for easier tilting of the camera. Operators can interchange between hand held use or arm and vest use. It is sold as the adapter only or as a complete system with an Arm & Vest.
The new Steadimate arm and vest makes using a gimbal like the Ronin easier for longer times.