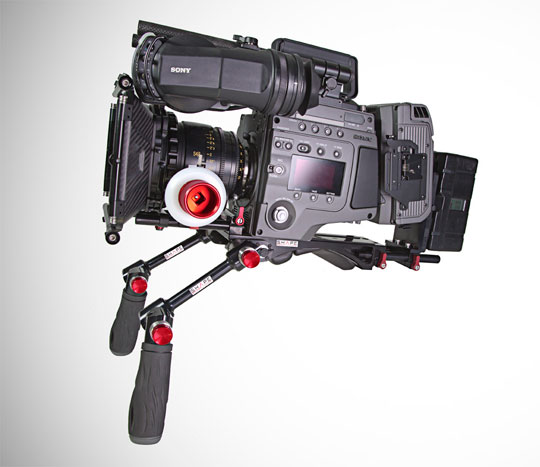 Sony's F65 Camera Get First Shoulder Rig
Posted on Dec 12, 2011 by Alex Fice
First shoulder rig for Sony's new F65 camera, built by Shape of CanadaSony Canada approached SHAPE, one of the largest Canadian camera equipment manufacturers, to design the first shoulder rig for its latest digital camera the SONY F65.
"Our QUICK HANDLE patented technology differentiates us from the competition with our unique, high-precision rosette mechanism. You simply have to push and hold the red buttons individually for a 360° handle rotation. Once the buttons are released, the handles stay firmly in place for great support," added Mrs. Girard President of SHAPE.
"We are currently working on a new innovative product line which will be presented at the NAB tradeshow in Las Vegas in April 2012", concluded Charles Vallières, Operations Vice-President and co-owner of SHAPE.
SHɅPE WORLD PREMIERE F65 TEASER from SHAPE on Vimeo.