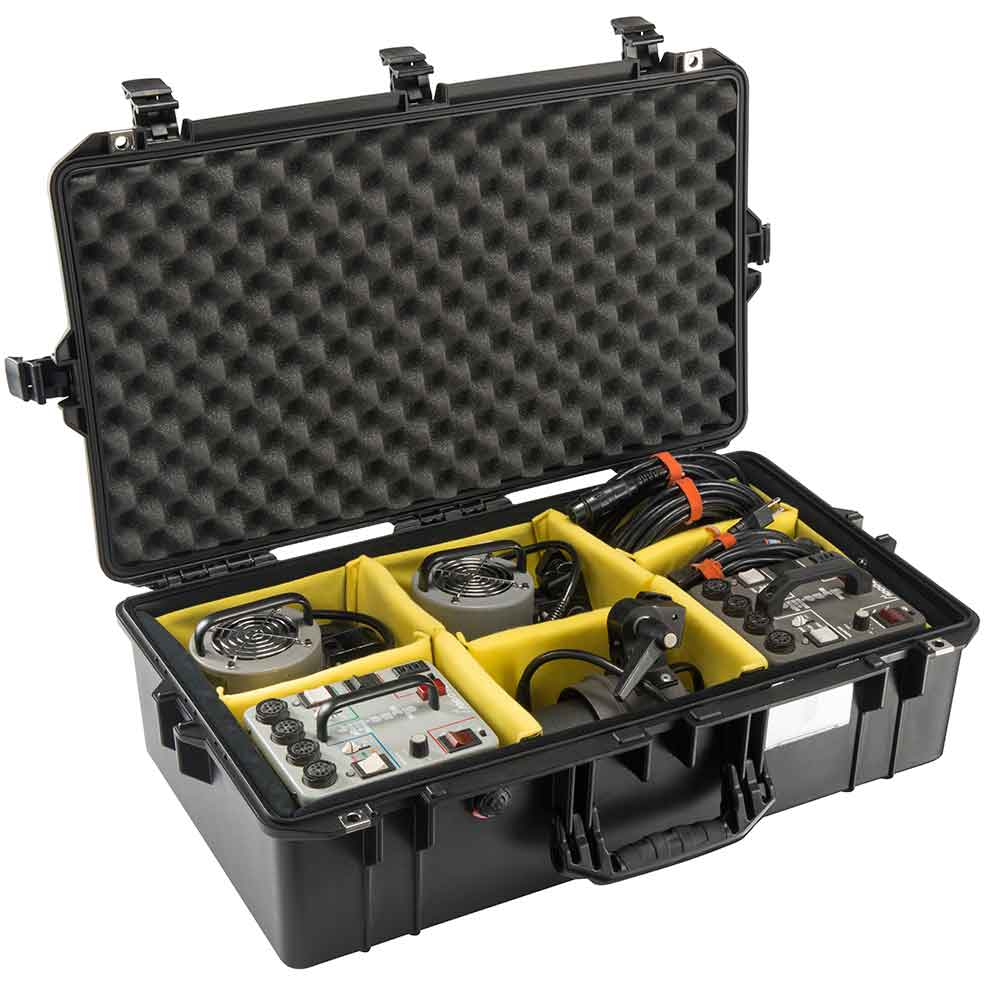 Peli Cases Now 40% Lighter
Posted on Apr 25, 2016 by Alex Fice
Peli has shown their new cases, the 'Air' which they claim are up to 40% lighter than before. Peli Air cases are made of lightweight HPX2 resin. Available in six long-form, travel-ready sizes. The 1535 Peli Air case (Wheeled Carry On) and the 1615 Peli Air case (Wheeled Check In) complies with current airline size regulations. Other new models are the medium-sized 1485, 1525 and 1555, and the large-sized 1605 cases (pictured above).
Additional models are currently in development with more than 20 new sizes coming over the next 18 months. Each case has passed the same performance tests (impact, drop, submersion, high and low temperature).
The Air cases are available with several configurations: 
No Foam (empty). 
Pick N Pluck™ foam – manually customisable cubed foam. 
Padded Dividers – newly redesigned with a fully-sewn tub, felt exterior and high-visibility yellow interior, making it easier to identify equipment. 
TrekPak™ – a new divider system with rigid, customisable panels and locking pins.
The Peli Air Cases are backed by the company's lifetime guarantee of excellence (where applicable by law).