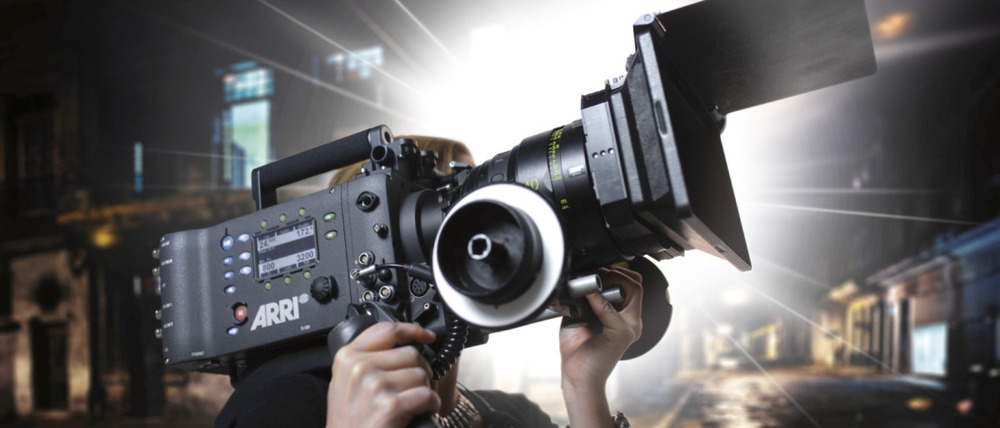 IBC 2010 Shorts – Day Two
PANANSONIC AF101 – We talked with Jan Crittenden from Panasonic and she confirmed that the new 101 camera was available for order now, does not carry the GH1 sensor, its a new sensor (no confirmation of using the GH2 sensor), will be EURO 4990 and is marketed to the independent film and production industry, "From the very inception we were looking at independent film and production. You can use virtually any lens that can mount to a four thirds adapter."
Much less rolling shutter from the new sensor processing, you have to try to get some wobble. "It's an AVCHD codec recorded on to SD cards with data rates going up to 24mb/s in it's professional implementation. I would put it up against 50mb/s MPEG2."
Alex Plus pricing announced at IBC 2010ARRI ALEXA PLUS – The price differences between Alexa and the Alexa Plus have been announced. The Alexa is EURO 50,000, Alexa Plus is 57,900 – the upgrade price is 9,700 but there is a promotional period until the end of October where the Plus upgrade is only 7,900. It will start shipping from January 2011 onwards. Version 2 of the software has also just been released. Initally orders for the Alexa are well over 600 units, they have delivered so far over 200 units.
Optical viewfinder version of the Alexa with a 4:3 sensor will probably be launched towards the end of next year.
VINTEN BLUE – Designed cameras at 2-5kg and you got the Vinten tech 'perfect balance' with it, the cheapest support that has it. It will effectively replace the Pro6 – the package head and legs is EURO1175. So they're offering the drag technology at an entry level price. Vinten hope that people using this techology at a low price will keep with them when they upgrade to heavier and bigger cameras.
SONY VEGAS 10 Now has a 3D editing workflow.
SONY 3D BOX – This box was first seen late last year and was primarily for rig correction. Now it does a whole lot more and is cheaper than first thought. It will now do a 2D to 3D conversion that is amazingly good, but of course you have to be careful what you use it on. It's also real time. The algorithm analyses a number of factors, angles, colours and creates an artificial 3D image. So great for programming that is mostly 3D but haven't'got 3D maybe on on-board cameras or in-car use. You could also also run a highlights package through the conversion to save time with other games that weren't'shot in 3D.
The box is also used for creating a stitched together shot using three different cameras. These cameras are next to each other but angled to give you three slightly different views of a football stadium for example. You take the shots in to the 3D box and what it starts doing is to start to bend the images to create a perfectly aligned picture (they demoed the full length of a football pitch). You can then have a virtual camera within that domain and another artificial 3D image. With that virtual camera you can then create programming like a highlights package.