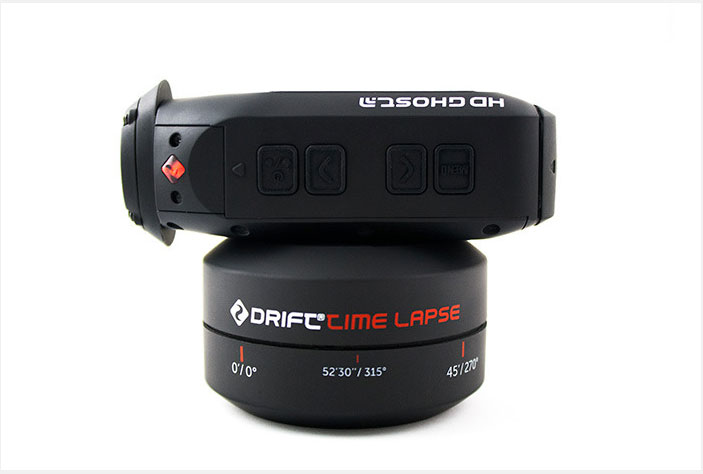 Drift Innovation's Time Lapse Addition
Posted on Feb 19, 2013 by Alex Fice
Drift's new Timelapse accessory is only 24.99 Euro and is a basic wind up device.
Drift Innovation who make the brilliant HD Ghost action camera have added a great new accessory to the range their
The Drift TimeLapse allows you to capture photo timelapse sequences and is enabled to
rotate 360° in 60 minutes. It's compatible with all Drift cameras and any other camera device mounted on a ¼ inch thread.
Attach your camera to the top of the accessory, wind up the top, point it at the start of your time-lapse sequence and away you go. It is fiited with a male ¼ inch thread on the top and a female ¼ inch thread on the bottom; allowing multiple Drift TimeLapses to be stacked together for faster rotation.
Click here  to see a clip of the Drift TimeLapse  in action at the Volcom Hauling A$ets Mini Ramp Competition at ISPO.
Now available in stock. RRP is 24.99Euro