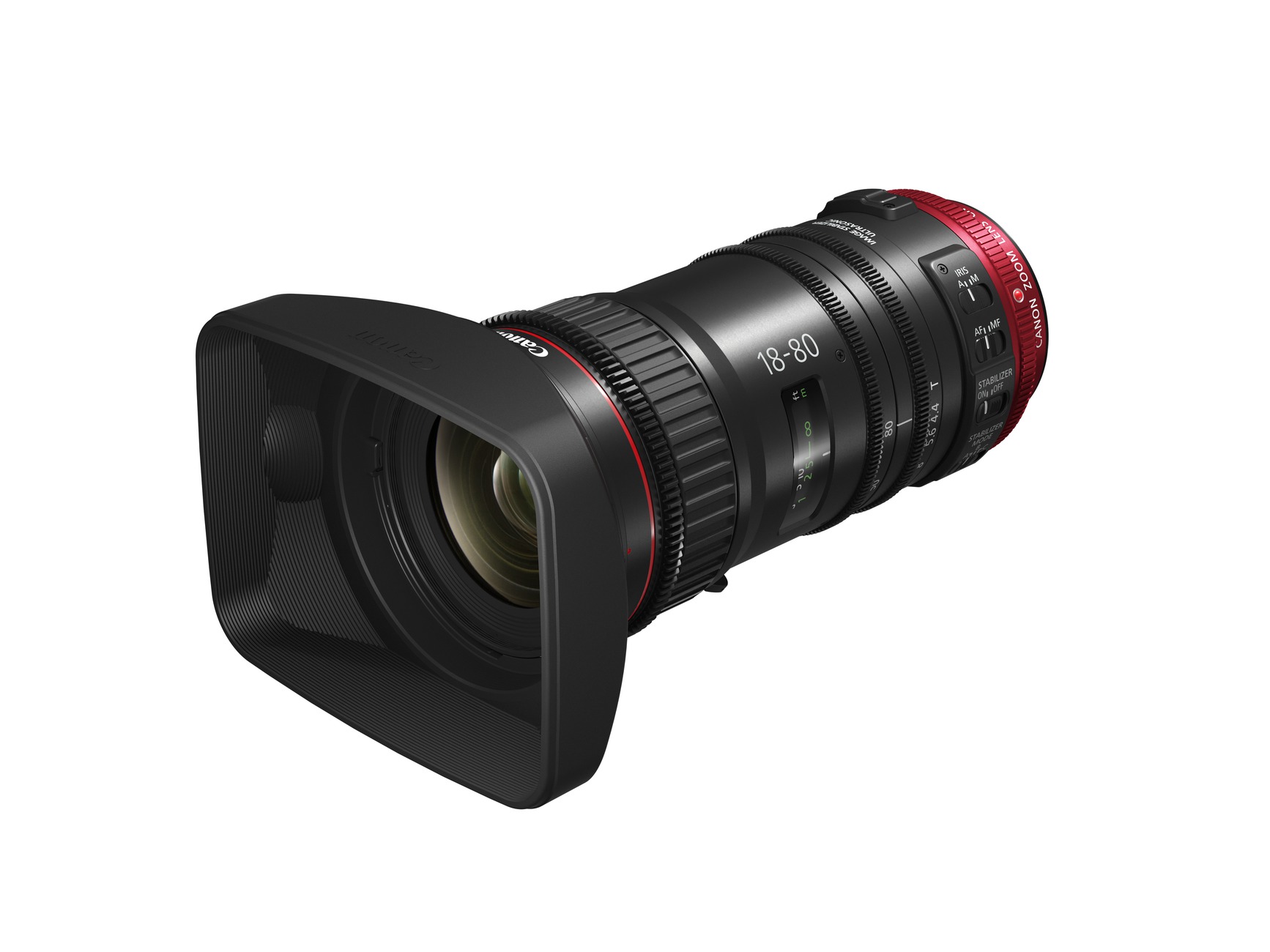 Canon Launch One Of Their Most Important Lenses Ever!
Posted on Apr 14, 2016 by Alex Fice
Canon has launched what they are calling one of the most important lenses of their 45 year history of making glass, reports Michael Brennan. The CN-E18-80mm T4.4 L IS KAS S is a new Cinema EOS lens with cine-servo for around under £4,000! Designed for shooters using large-format, single-sensor cameras and follows in the footsteps of (but much cheaper than) the CN7x17 and CN20x50.
The lens includes a servo engine which is powered via EF mount connectors, supporting hand-held shooting. There is an optional zoom grip, the ZSG-C10 (around £300), for use with hand-held rigs.
The CN-E18-80mm T4.4 L IS KAS S can resolve 4K footage with a 4.4X zoom ratio and a T4.4 aperture maintained across the entire zoom range from the centre to the edges. So with the three image stabilisation modes and the 18-80mm range you have quite a documentary and perhaps indie cinema film lens. Also a nine blade diaphragm should give you the much loved 'bokeh' look.
Weighing in at just 1.2kg, the CN-E18-80mm T4.4 L IS KAS S is Canon's smallest and lightest cine-servo lens to date, great for mobile videographers, such as those shooting news and interviews. Its compact size and weight also means it can be used for drone-style shooting or in discreet or restricted positions.
The newly announced Canon ME200S camera with the new 18-80mm T4.4 lens.