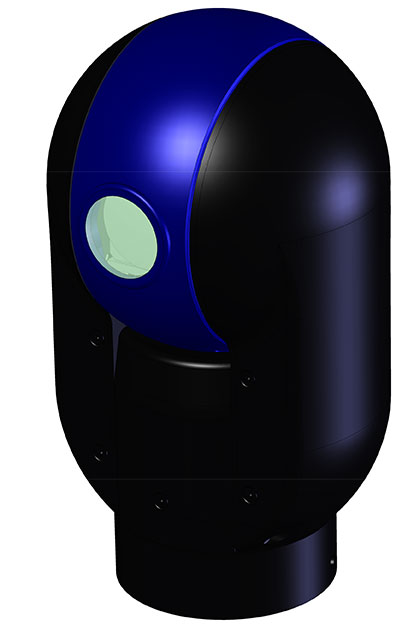 Bradley Engineering Announces 'The Eybe' – New, Mini Remote Camera
Posted on Mar 15, 2013 by Alex Fice
Bradley's Eybe remote camera pans at 120˚ per sec down to one degree moves.
'The Eybe' is a brand new, integrated mini camera from Bradley for commentary positions, POVs, and discreet remote camera applications.
Features include:
Larger sensor chip – the size of the sensor has been increased by over 20% to 0.4"
Increased pixel count – the number of pixels has been increased by nearly 100% to 4Mpixels
Improved low light performance
Additional 1080p output
Full RCP control including black levels and paint
Smoother movement and wider pan, tilt, and zoom dynamic range
The results are promised to be crisper cleaner and sharper pictures with even smoother pan, tilt and zoom movement.  At top speed it moves at a respectable 120 degrees/sec but at the lowest speed it achieves controllable moves within 1 degree!  So even at tight lens angles you hopefully still have smooth, fully proportional moves in pan, tilt and zoom.
Matched with Bradleys' new Multi Function Controller Mk2 and Remote Camera Panel Mk3 gives full CCU control including black levels, paint controls, scene files and pre-set positions.
http://bradeng.com/product-mfc2