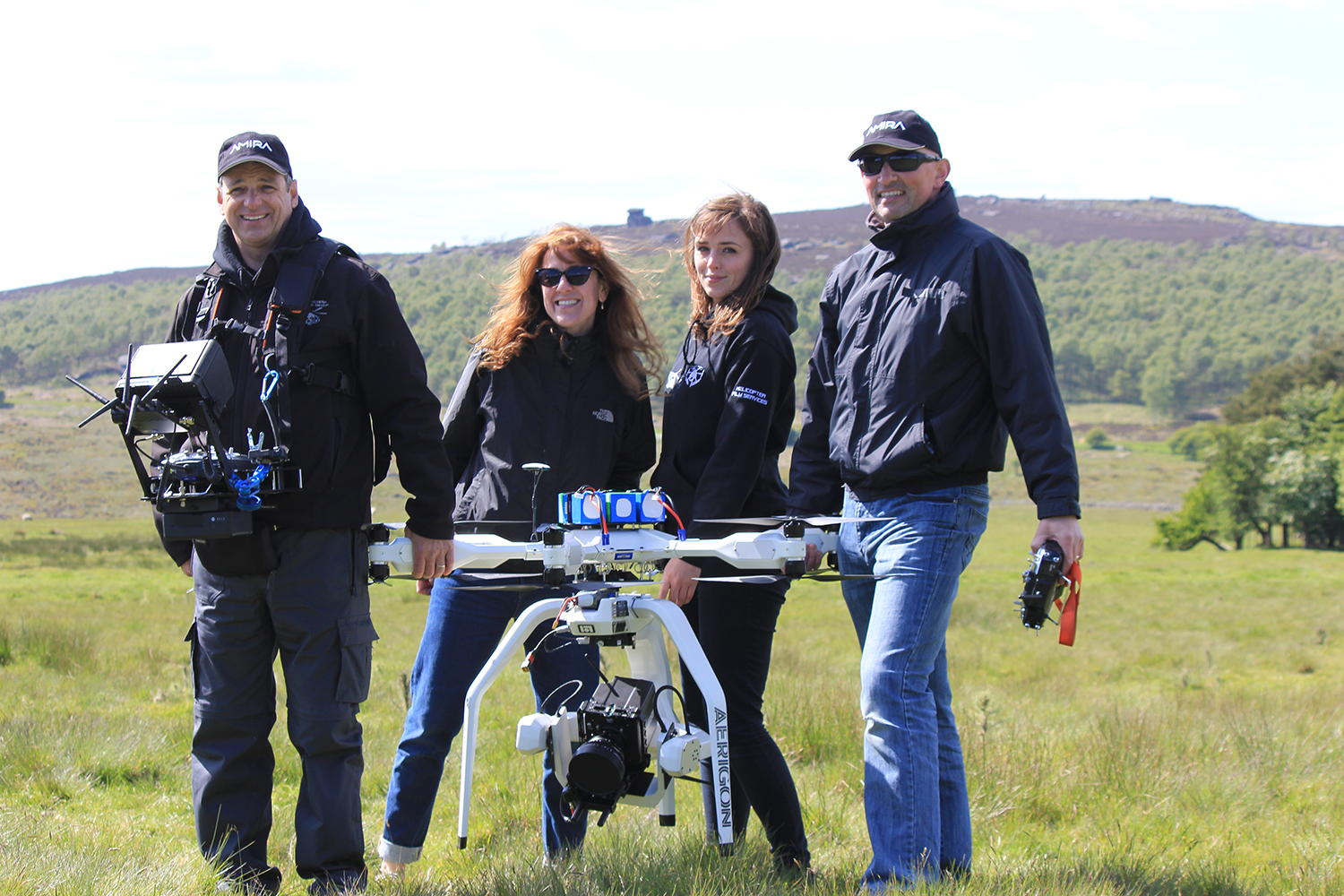 Arri Mini Shoots Documentary On A Drone
Helicopter Film Services Aerigon UAV with Arri Alexa Mini on-board.
Helicopter Film Services (HFS) recently launched their Drone and ARRI Alexa Mini package to help the winner at the Sheffield documentary festival.
Working with Sofia Olins, director of the award winning short Knit me some Happiness, the HFS team captured wides, reveals and pull aways, using its cinematic drone, Alexa Mini, Master Primes and WRCU lens control set up.
Olins said 'the aerial shots were an integral part of the film narrative. They really conveyed the story development, from the idea of a few people gathering to do something quite contained to a feeling of growth and scale where many more people were involved'. She continued 'Had we not had those shots, the story itself would not have had the impact that it did.'
Jeremy Braben, aerial DOP at HFS, added 'the production was shooting with all ARRI kit on the ground. To keep the look and work flow consistent the Alexa Mini was required for the aerial elements'.
Braben added 'It was a special project as it is one of the very first documentaries to use an Alexa Mini and Drone combination for aerials, while also tying into the ground elements being shot on other ARRI kit. The results were very pleasing'.