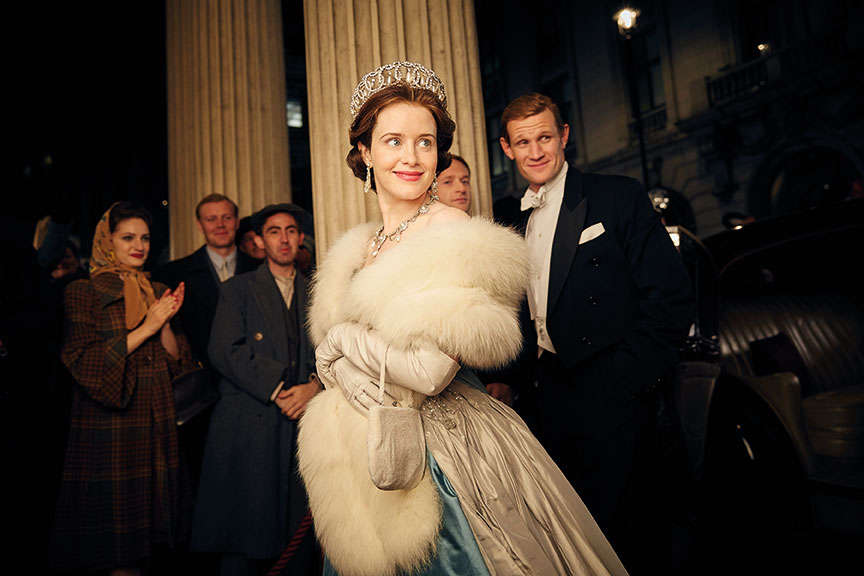 A Cure For Cinema
Posted on Jun 6, 2017 by Julian Mitchell
We all want cinema to survive but a mixture of a concentration of teen movies and high production value television has encouraged cinema chains to look elsewhere for their customers
Earlier this year the actor and director Woody Harrelson organised a full-length feature film that just happened to be live. This was undeniably a bold vision, to perform the entire 100-minute Lost in London story live; broadcasting directly to 500 US and UK cinemas simultaneously.
Apart from the excitement of actually shooting it live, part of the idea was to see if the concept held any water, to try and broadcast the excitement of the shoot to cinemas. The end goal of course, was to bring more punters in.
A couple of months on and the film has been licensed for iTunes but only in the US. In the UK the idea is to look to independent chains like the Curzon to take the film. It won't be edited but will be graded and have an uprated sound mix.
Repeat performance?
The Lost in London team on-set.
The DOP for Lost In London, Nigel Willoughby, may not want to repeat such a feat again, although the excitement on the night was palpable. "I think it was a fantastic idea but I'm not sure I'd ever want to do it again," he says. "It was incredibly stressful; we had a bomb alert on Waterloo Bridge and only got clearance to carry on 20 minutes before we shot. There was so much minute prep that you don't think about.
"My thinking is that film is film and theatre is theatre: this was a mixture of the two. I personally think it was very successful what we did. There were things I would do differently, like the lighting, but the operating was stupendous."
Nigel Willoughby isn't sure that this type of production will bring the crowds back to cinemas. "I would rather go back to how we make films, which are crafted," he explains. "This was crafted but the minute you turn over there's no going back. The artists thought they were in a play so didn't treat it like a movie production. I can't honestly say what the merits of shooting a film in one take would be apart from the excitement of it.
"We were originally going to do it with several cameras but the logistics of orchestrating all those cameras not to see each other… that alone put me off and is why I stuck my neck out and suggested we do it in one shot. You would obviously have to edit it on site, which, of course, is done all the time on TV but I didn't want a television show, I wanted a feature film which was also a stage play.
The success of shows from streaming giants, such as Netflix's The Crown , has encouraged Barclays Bank to introduce a £100m fund.
"Television is the way it's going," he continues. "People have 50in screens in their homes, often bigger. I'm not sure shooting in one take will get people going in to cinemas. Television has come much more in to line with cinema practices than the other way around. In television the main difference is that you have to do it much more quickly than you ever did. I've been doing some high-end TV shows recently like Penny Dreadful and you get two weeks for an hour and that's it. When I came in to the business an average feature film took up to ten weeks. I think to perfect your art you do need more time than we get in TV. That said, the quality of high-end productions these days is phenomenal."
Supporting Nigel Willoughby and camera operator John Hembrough, rental company VER provided a flypack, built to handle the synchronised effort of broadcasting to hundreds of theatre locations and recording the master audio and camera. Broadcast RF provided a transmit backpack connected to the film camera, an ARRI ALEXA Mini shooting in 1080/23.98PsF. The live video was transmitted at 100mW, relayed over 54 antennas spread out between the 14 scene locations. All video and audio feeds were input into a Sony MVS-3000 switcher, which was built into a broadcast flypack, integrated and supported by VER engineers.
Sony HDC-1500 cameras provided landscape shots of the London skyline, just in case a catastrophic RF failure occurred. Luckily the backup cameras weren't needed.
Loans for streaming
We reported on a golden age for television last month and if you wanted any more evidence of a gold rush, watch what the banks are investing in. Barclays has just launched a £100m fund to provide UK TV production companies access to finance which the bank hopes will enhance its ability to compete internationally.
The rise in popularity of the streaming giants has encouraged Barclays to look at how it could improve the types of funding provided to better support its TV clients. Conventional TV production loans are repaid as the content is delivered with the broadcaster paying the production company and funder simultaneously. With streaming, revenues are often spread over a much longer term, which can present funding challenges.
The new fund will allow these companies to borrow money over a longer period, enabling them to use the funds to develop more ideas and programmes, which in turn supports more sustained employment and helps the companies to grow more quickly.
One of the first companies to benefit from the new fund is Roughcut Television, one of the UK's leading independent comedy production companies, responsible for bringing shows such as Trollied, Cuckoo and People Just do Nothing to our screens.
The new funding through Barclays SVoD Financing involved the bank purchasing Roughcut's Netflix receivable, giving the company the upfront cash benefit of the multi-year contract for the streaming of their BAFTA-nominated comedy Cuckoo.