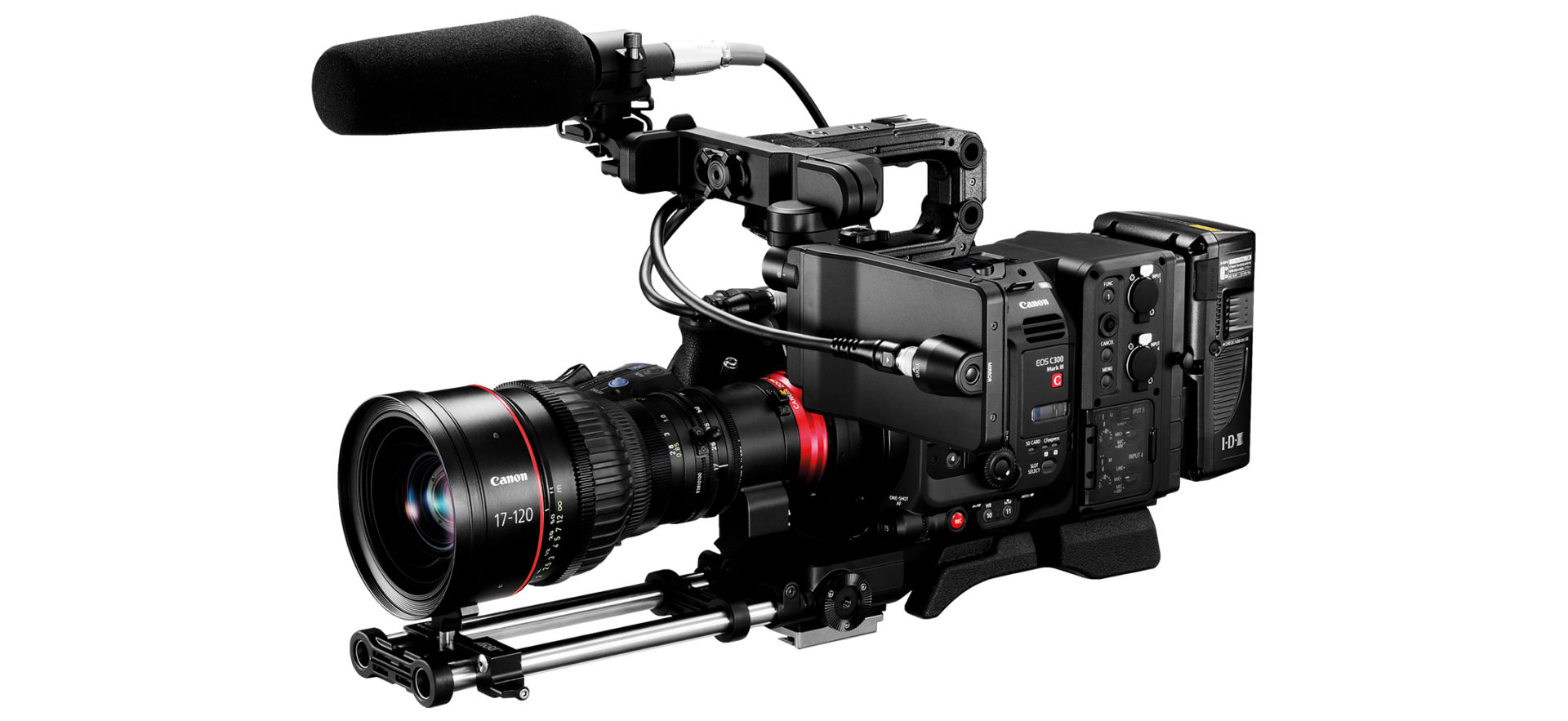 Canon C300 Mark III
Posted on Jul 27, 2020 by Definition Magazine
Ollie Kenchington, creative director and post specialist, reviews the new Canon EOS C300 Mark III
It was late in 2011 that the Canon corporation invited the world's video technology journalists to Paramount studios in LA to witness and report on a significant event. It seems absurd now to think nobody knew what the announcement was, even waiting to go in to the 500-seater Paramount Theatre the moment seemed bigger than a mere new camera announcement. But the original EOS C300's DNA is strong and its roadmap long enough now to validate such a huge product announcement. We're still feeling its impact nine years later.
The new Eos C300 Mark III will feel familiar to previous models' owners
The new EOS C300 Mark III will be familiar to previous models' owners: the stubby form factor (though less so third time around) that heralded the move to smaller cameras, the buttons that easily fall to hand and the broadcast-ready internals that made the world's TV companies buy them in their droves.
As a production company, we already own the Canon C200, which we use as our A camera. We have an EOS R, which we use as a B cam and I think, like a lot of people, that the natural progress from those two cameras is a C300 Mark III and an EOS R5. The Mark III is a huge step up for us. Even mundane things are a big deal, such as the speed of operations and the start-up times, when you're turning on a camera and having to wait 20 seconds for it to get going, But with the Mark III, you turn it on and you're ready in four.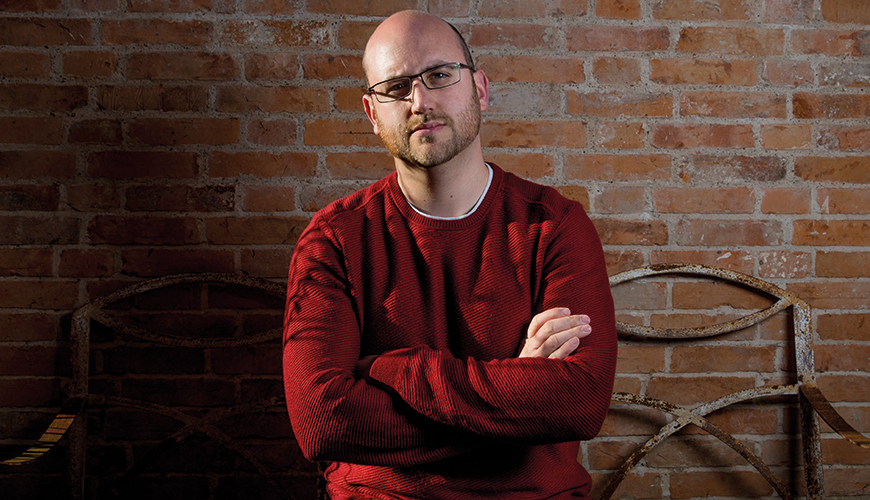 The new camera is slightly heavier than the C200 and has the expansion arrangement that you can build on to with options like different I/Os and battery plates.
The body for the C300 Mark III is the same as the C500 Mark II, which was introduced when that camera came along last year. From a form factor point of view it's compact and sturdily built, everything is easily accessible and the button layout is consistent with all of Canon's cinema EOS cameras. So, from a muscle memory point of view, there's a very low learning curve. The only minor gripe, which for me isn't a huge problem because we mainly work in corporates so we don't have anywhere near the level of high-end audio, is that the audio controls on the right-hand side as you're looking at the camera aren't optimally placed. I'm just glad coming from the C200 to see timecode in the body.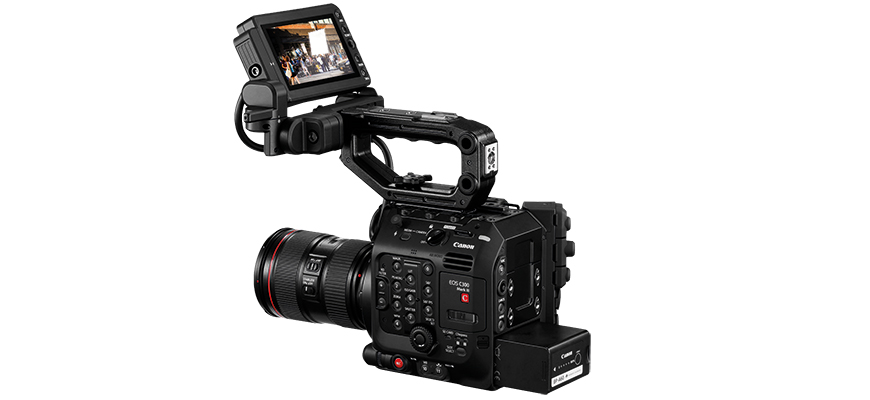 Fantastic slow motion
Being in lockdown, my time with the camera was limited as was what I could shoot, so it was the children in the garden and so on. You're getting 120 frames per second in 4K Raw Super 35 mode whatever your base frequency is and it's great. This is quite unquantifiable but there's something – a certain feel of lustre or smoothness – to the look of 120p. It doesn't appear to be making many image quality compromises in order to hit those frame rates. This seems to be consistent with what Canon is telling us about the new processor and sensor, which are in this camera. They appear to be unlocking very nice quality high frame rates.
Canon claims more than 16 stops of range
Dual gain output isn't the dual ISO feature that other cameras already have. Dual gain is slightly different. The keyword here is gain, which is basically an amplification of the signal. This amplification is an opportunity for the imaging system to introduce noise; it's like raising the gain with microphones, which has similar noise-inducing problems or the potential for those. What Canon's new dual gain output feature gives you, before the signal actually passes through the A/D conversion, is two different gain amplification processes: one that is optimised for highlight and high saturation areas and one that is optimised for low light and noise areas. Both are tuned to do the best they can for those different areas, which is better than one process for the whole spectrum.
The signal is then recombined, giving you the best of both worlds. The advantage of this is a cleaner and lower noise floor, giving you better low-light capabilities. In fact, it gives you back an extra stop of dynamic range. Canon claims more than 16 stops of range because of this.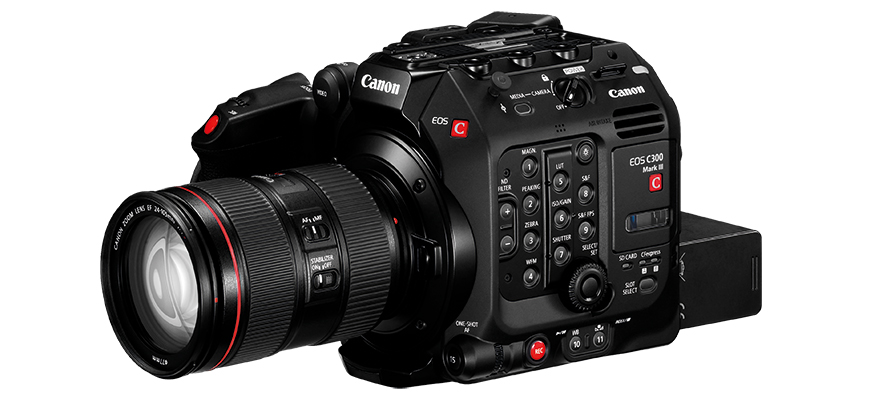 Testing new dynamic range
For me, the testing for this was basically to point the camera at high dynamic range scenes. For example, I went to a local wood where there's a tall and dense canopy of trees with big gaps between them as they're pine. So there's enough opportunity for the sunlight to get through and on to the forest floor. What you get are areas of grass covered with this sunlight. It's an incredibly challenging environment to film in. You're trying to manage the difference between the shadows on the bark of the trees and the direct sunlight hitting the grass in the same shot.
So I pointed the camera at that scene, came back and graded it and I was very happy with the amount of detail that I could pull out of that image. It's kind of mind boggling and a huge step from what I have been used to – it's a really fantastic image.
Big news for the dual pixel system is it still works at 120fps, which is cool
Another cool thing about DGO or dual gain output is, because it's happening before the A/D converter stage, it's an analogue process; you're benefiting from that low noise even if you're shooting Cinema Raw Light so it does make a cleaner Raw image and makes me more inclined to shoot this way in the future. Using the CFexpress cards in the new camera is initially expensive, but because of its support I think the prices will come down so Raw recording will be more of a normal way to go. It's an incredibly fast read/write card so it makes offloading all of that data easier and quicker. I was offloading a full mag of 512 GB, which was taking about 30 minutes to transfer. This is much faster than with my old CFast 2.0 card.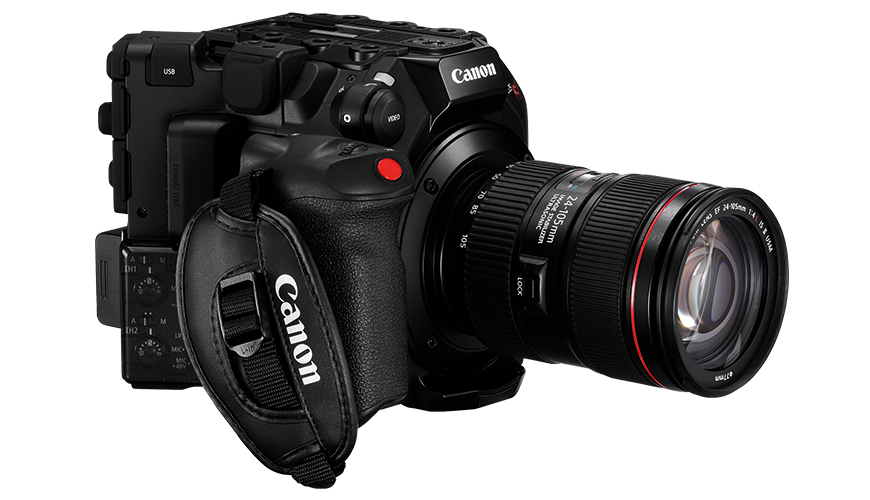 So, in the future I think there will be many more times I will shoot with Cinema Raw Light, but the XF-AVC codec is tried and tested and we've still got 120fps in that mode and, of course, the codec is still benefiting from the dual gain output so a cleaner signal. As far as I know, the only time the DGO isn't benefitting the image is if you're shooting in any codec above 60fps. In all other situations, you are getting the benefit of getting that DGO, even in Raw.
The big news for the dual pixel autofocus system is that it stills works at 120fps, which is very cool. The face tracking doesn't work at 120fps or anything above 60fps, object tracking also doesn't work above those numbers. I'm not even sure if the Canon EOS C500 Mark II's autofocus works at 120fps.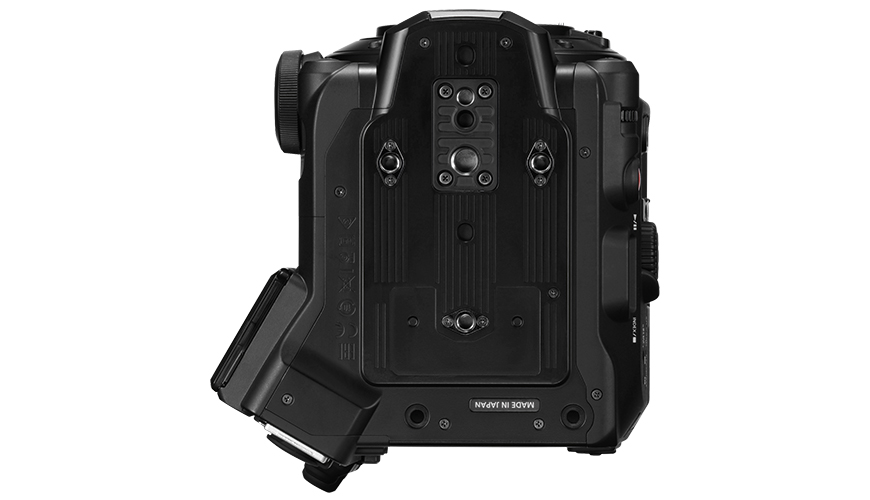 Conclusion
When I was shooting with the C300 Mark III, I looked at the rushes and realised I had shot mostly Raw and hadn't meant to. I would normally get a few shots in to test it and then stick to lower bit rates, but I can see myself shooting on it all the time, depending on how many cards I've got. It's a versatile camera and I loved it.
Hear Kenchington's full interview in DEFIANT Issue 4 here.
This review first featured in the June 2020 issue of Definition Magazine.