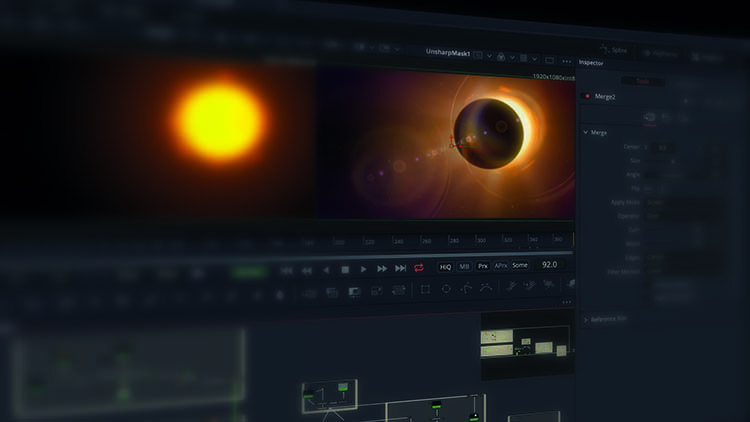 Women in VFX
Posted on Feb 21, 2020 by Admin
As part of our series profiling the women in film and television, we highlight the females within the field of visual effects. We talk to them about their experience in their roles as well as the creation of their favourite assets
---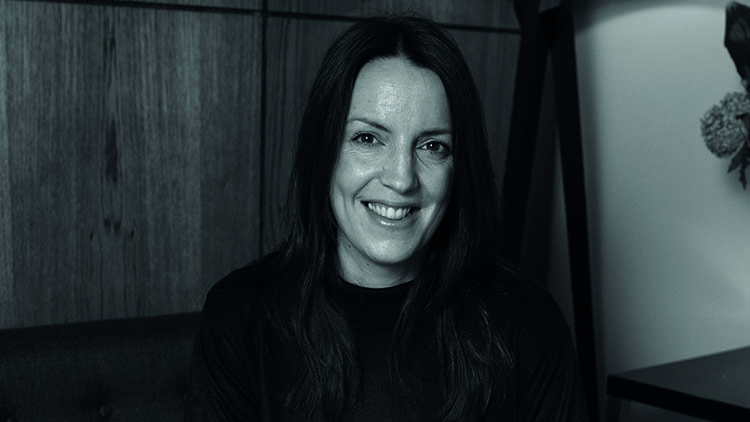 Kim Phelan
Job title: visual effects producer
After graduating, Kim Phelan worked as a temp for various media companies while trying to pursue a career in film.
"I had no contacts or links in the industry, but I was passionate about film; I loved it and I was only willing to do any job to get a foot in the door. I got an offer to work on Captain Scarlet, a fully CG kids' TV series, as a production coordinator. I had no previous experience working as a production coordinator or in VFX. It was a complete crash course into the industry; the most intense learning curve I could imagine, but still one of the best experiences and projects I have ever worked on."
From children's programmes to the mainstream, Phelan now has a large roster of prestigious projects on her résumé, including Angels & Demons, Edge of Tomorrow, The Crown, Jurassic World: Fallen Kingdom and The Witcher.
"Out of these productions, the sequence I found most interesting and enjoyable to work on was the roach hound sequence on The Witcher, in episode 4. It was fantastic to be involved in creature development and concepting so early on, and I loved the creative challenges we were presented with. We went through a few design changes initially, but when we did settle on a design, it was wonderful to bring this creature to life. Getting it to move like an insect with canine behaviour, the battle between the roach hound and Yennefer, defining its speed and how it interacts with its master, maintaining its violent nature, yet also making viewers feel sorry for it… these were all fantastic challenges."
She adds: "My advice to women wanting to get into VFX is that you need to be passionate. You need to believe in yourself, be versatile and be willing to pursue various avenues. Use your contacts, offer your services to people whenever you can and get in touch with different relevant companies. Remember your passion, keep learning, keep persevering and do not be put off by rejection."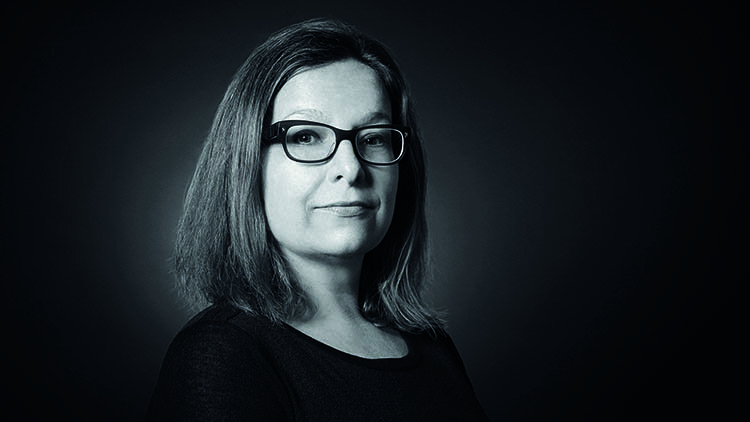 Lucy Killick
Job title: managing director
Lucy Killick started out as a VFX coordinator in 1998, having previously worked for a live financial news television broadcaster. She fell in love with it and worked her way through the production ranks before finally becoming managing director of the film division at Framestore's London office.
Killick has worked her magic on many prestigious projects, including Avengers: Engame, Spider-Man: Far From Home, Hobbs & Shaw, Lady and the Tramp, His Dark Materials and Wonder Woman 1984.
"For Spider-Man: Far From Home, we were awarded the illusion battle scene. It was a stand-alone section, quite different to the other VFX work in the rest of the film, and our challenge was to create a sequence with stringent constraints on time and money. Added to that was the looseness of the brief! We quickly formed a strong collaboration with our clients, and they trusted us to design a sequence that was essentially briefed with a set of Post-it notes.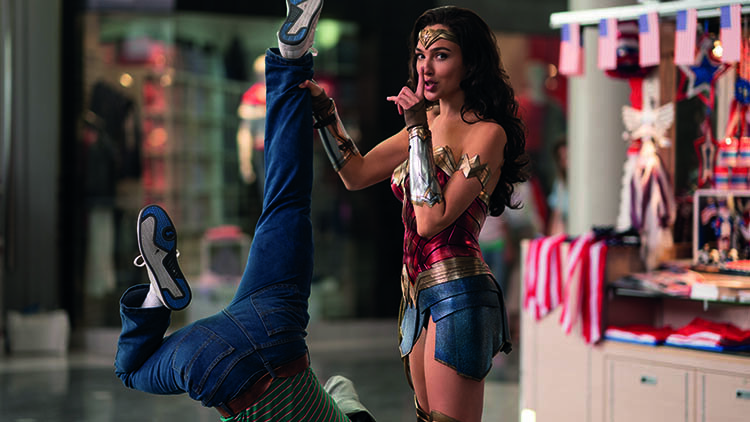 "This made it an exciting project to work on; we had to come up with a lot of ideas and concepts from scratch with very little plate photography to base the sequence on. This was different to a traditional VFX project, where you are awarded a package of work with a list of shots and a clear description of the digital components to put into those shots. The challenge of designing the sequence made it a much more creative experience for the team involved, and ultimately our crew rank it as one of the most enjoyable projects they worked on in 2019."
"My advice to women wanting to get into VFX is: the sky's the limit. We have several examples at Framestore of people starting out as entry-level runners and working their way into senior management or senior creative positions. If you work hard and have the right attitude, you can go far in this industry."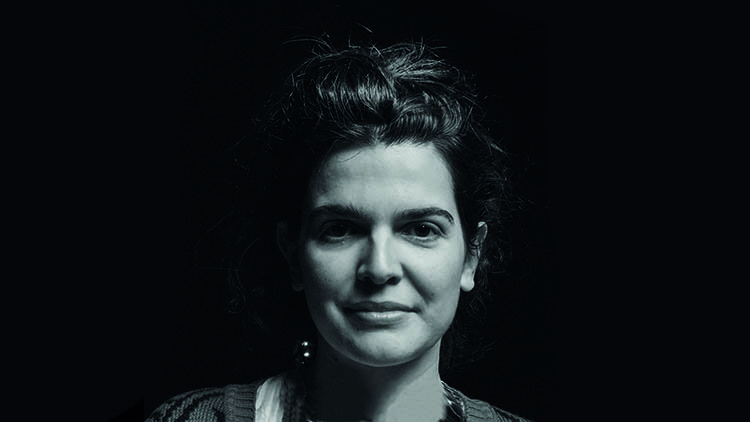 Patricia Llaguno
Job title: compositing supervisor
Patricia Llaguno always aspired to work in film and did some freelance camera work after graduating from film school before deciding to give VFX a try.
"I could hardly use a computer then, but I loved cameras, painting, maths and photography so I gave it a go. I started as a runner at Mill Film nearly 20 years ago and moved through to data, editorial and paint/roto before I started compositing."
Over the last three years, Patricia Llaguno has worked on Guardians of the Galaxy Vol. 2, Thor: Ragnarok, Mary Poppins Returns, Pokémon Detective Pikachu and Downton Abbey and now works for Framestore.
"I always enjoy doing a wide variety of work, servicing different narratives and aesthetic briefs, as it keeps the job creatively and technically challenging. It was great fun to be able to contribute to imagined universes and run with quite open visual briefs for Guardians and Thor, and to temper the anarchic fantasy of the underwater sequence in Mary Poppins Returns with the delicacy and gentleness befitting a classic musical. I also loved being able to bring some seamless and photoreal images to Downton Abbey and rise to the challenge of the beautiful 6K photography that had been shot for those plates."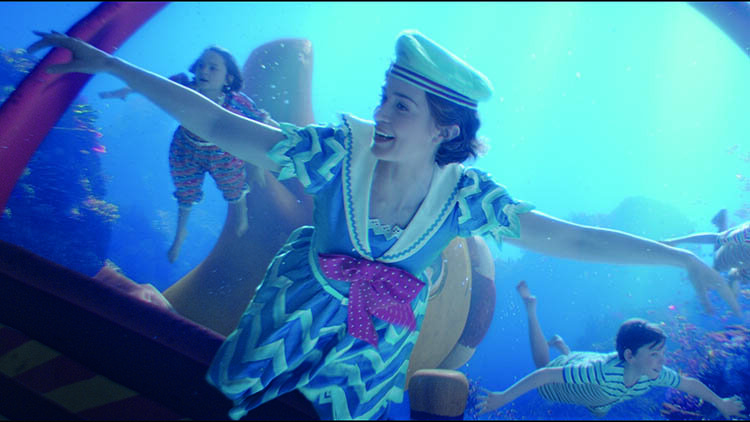 She says the underwater sequence was the most challenging to work on, because it required striking the right balance between a believable underwater environment and the magical elements in it, as well as having actors swim through it and not be wet. "It took a few iterations, but it was fascinating work that incorporated complex grading, CG integration and optical effects."
She adds: "My advice is to start out in smaller companies with less complex pipelines, as it gives you the chance to move around different roles while you explore each department. It gives you a lot more freedom to decide what is the best fit for your talents and interests, and you learn much faster. When you have taken a couple of projects in a specific area – be it modelling, animation, FX, lighting or compositing – it's worth moving to a bigger studio and learning all that goes with bigger scale projects."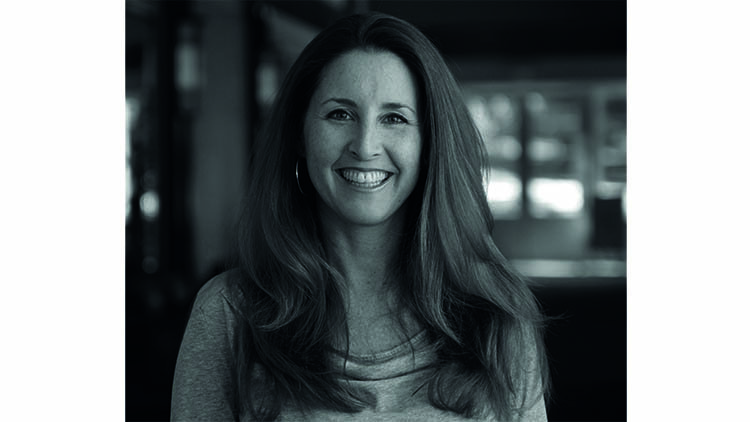 Lindy DeQuattro
Job title: VFX supervisor
Lindy DeQuattro started interning while she was still studying at film school. She worked for free on a title called Cyber Bandits, which gave her the class credit and experience she needed to land a paid internship with the Sony High Definition Centre, where she got to animate and composite the scorpion in Mortal Kombat.
"By the time I graduated, I had four productions behind me that I could put on my show reel and that gave me the boost to get my first full-time job. It's really important for people who are in school to get experience in any way they can, because, where it's a paid or unpaid internship, nobody wants to hire somebody who's never done anything."
DeQuattro has worked on high profile production such as The Great Gatsby and Harry Potter and the Half-Blood Prince, but she is best known for her work on the award-winning Pacific Rim, where she had to do a little more than what was in her remit.
"At the end of the Gipsy Danger V Otachi fight, Gipsy Danger falls back into Earth's atmosphere and is met by Idris Elba's character alongside crowds of workers cheering – but they didn't have the workers when they shot it. So I directed a bunch of green screen shots with the whole ILM crew standing in as extras!"
She adds: "The fights was interesting to work on, because it was all CG. I wasn't constrained to making it fit with our plates. It was also a lot of fun, because Guillermo del Toro is really into colour. He would constantly tell me to make it more Mexican and what he meant by that was more saturated. I put a pretty palette into that sequence, when it's cool moonlight on one side and warm sunset on the other. If you watch it, one side of the lighting is pink, the other blue, and I just carried that through all the way back to earth. It gives a look different to other space films – it's more fantasy."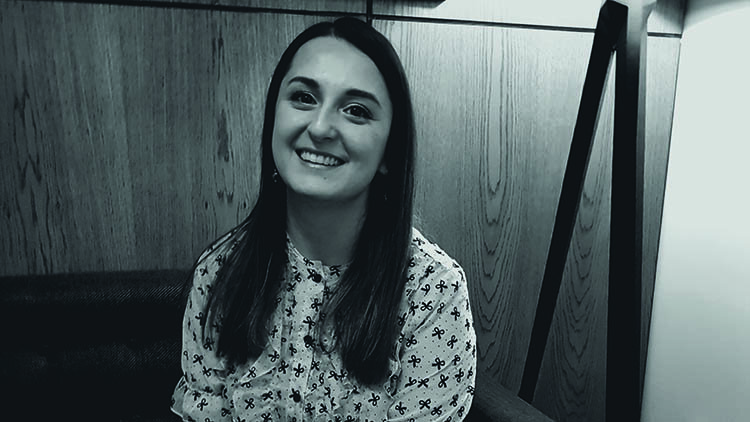 Ruxandra Cristoiu
Job title: compositor
Ruxandra Cristoiu studied graphic design at university, but left unsure about her career. She enjoyed a module she took on green screen work, so completed a compositing course at Escape Studios. This landed her an internship at The Foundry, where she gained ample experience to progress to the role as a runner at Framestore.
"I joined just before the release of Gravity, which felt like such a special time, because the wider media and film industry had suddenly just started taking a strong interest in VFX. Between running shifts on weekends I trained in roto and prep, before eventually moving to work in compositing. The three years I spent at Framestore were so crucial, because I learned how the VFX industry works and what I wanted from the world. I decided I wanted more responsibility, so I moved into junior compositor role at One of Us, and have worked as a compositor there ever since."
Cristoiu has worked on a number of high-profile projects, including Adrift, Aladdin, Avengers: Endgame, The Crown and The Witcher. "I really enjoyed working on Adrift. We had to create the ocean and match it with the live-action plates, and it was so satisfying to do invisible effects, because they ended up working exceedingly well and were totally seamless. But what made it so memorable was the team I was working with – they made me realise that it is the people who make the project."
"My advice to women wanting to get into VFX is to not be intimidated by the industry. At times, it can feel like a boy's club, but if you take on this challenge and stay true to your passion, you will thrive. Importantly, if you feel that you are being limited from doing the work you love, you can move on. The great thing about this industry is that there are so many opportunities now, you never have to stay somewhere that doesn't make you feel welcome."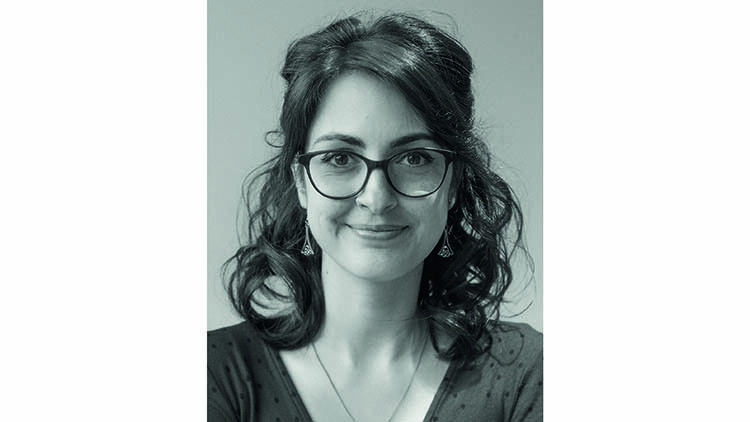 Nastasia Bois
Job title: texture artist
Nastasia Bois studied at a generalist CG school in Montpellier, France, but wasn't sure about which discipline she wanted to specialise in after graduating. She started looking for roles in VFX, advertising and animation, and found a job as a texture/shading artist in a French animation studio. "I loved it, and that's how I started my career as a texture artist!"
Bois has worked on many prestigious film and television projects, including Fantastic Beasts and Where to Find them, Doctor Who, Altered Carbon and Good Omens.
"Fantastic Beasts was most memorable, because it was always my dream to work in London on a big movie! But Good Omens was most challenging. I worked on it for over a year, with an incredible range of assets, from recreating a busy Soho street to building a beautiful CG Bentley and a gigantic, red-horned, 270ft Satan. In the series finale, the huge Satan bursts up through the ground of an airfield.
"He needed to look immediately recognisable [as he only appears once] and impressive from far away, with a very up-close shot of his face – and texture was key to this. It was tricky creatively and technically, because we used Cronobo, a new software, to achieve the realistic finer-looking details on his skin, but we worked closely with the modelling, look development and pipeline teams to get a result that the client loved.
"My advice to women wanting to get into VFX is simple: Work hard, practise and go for it! It's not that hard to get into VFX if you have the talent and drive, but it's harder to prove what you're capable of. I'm quite optimistic; VFX is still a male-dominated discipline, but it's becoming more equal. CG schools are filled with girls now, and the increasing numbers of women in VFX is visible in the composition, animation and texture disciplines. But women are still working in more artistic departments, as opposed to technical, which is a shame. So please, join us!"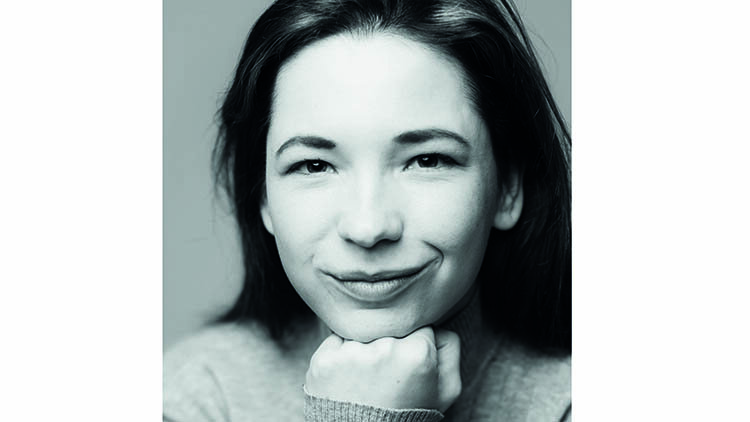 Laura Usaite
Job title: head of production
Laura Usaite joined Vine FX in Cambridge as an Erasmus student over two years ago. She came from a film production background, having studied it at university in Lithuania.
"The first project I worked on was as VFX coordinator on Patrick Melrose. It was such a fantastic experience, because although learning new skills can be challenging, it's also fun. I was grateful to be surrounded by talented people who helped me evolve – and I still am! If you don't know something, don't be afraid to ask. I also love living in Cambridge – it's a vibrant city that provides the perfect balance between having a personal life and work."
Usaite has also worked on Deadwater Fell, Beecham House, Black Mirror, The Widow and Summer of Rockets. This year, Vine FX was the sole vendor on Canal+ and Fox Networks' eight-part drama, War of the Worlds, which is scheduled for release in the UK on 6 March. She worked as a VFX producer on the project and her team were able to deliver more than 500 shots for the TV series.
She adds: "Planning and communication are key elements of this role, but sometimes you have to prepare for the unexpected. The best result is made by a team effort and enjoyment."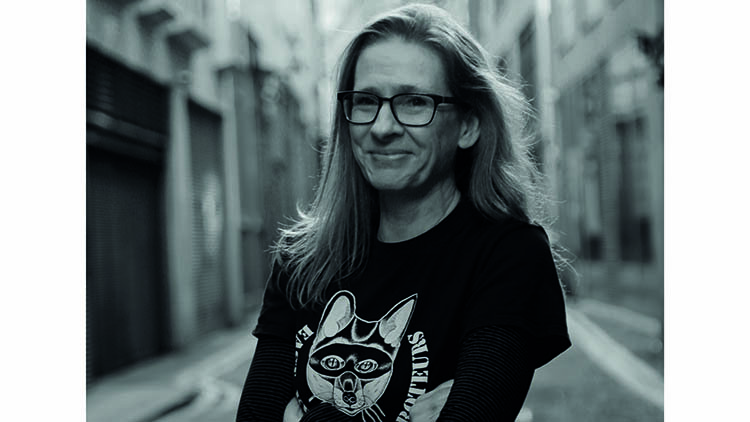 Laura Smith
Job title: flame artist
Laura Smith started out as a runner at SVC Television and was promoted to junior artist a year later. "I knew where I wanted to be; in the big shiny suite with (what was then) a £500,000 computer. The route was to go via the machine room; assisting with the editors, making tape copies and playing out masters. I was the only girl in a team of 12 and it was assumed – I don't know why – that girls would work on reception first, but I made it clear that was not the path I wanted. When I was asked to help on reception, I sat with a big, fat video science manual."
Smith is now a flame artist at Coffee & TV and has worked on a number of projects for ITV, as well for Clé de Peau, Tanqueray, E.ON and Versace. Her favourite was a promo for ITV's coverage of the Grand National.
"We worked alongside our CG team to create a stable of talking racehorses playing a game of 'What am I?' With a limited time frame, we had to find a way to make the horses talk with character and humour. The edit was key to this; choosing takes where the horses' own actions lent themselves to the script. Once the plates were tracked, and the multiple tracking markers cleaned up from the horses' faces, we took the new muzzles created by our CG team and combined them with our shot plates.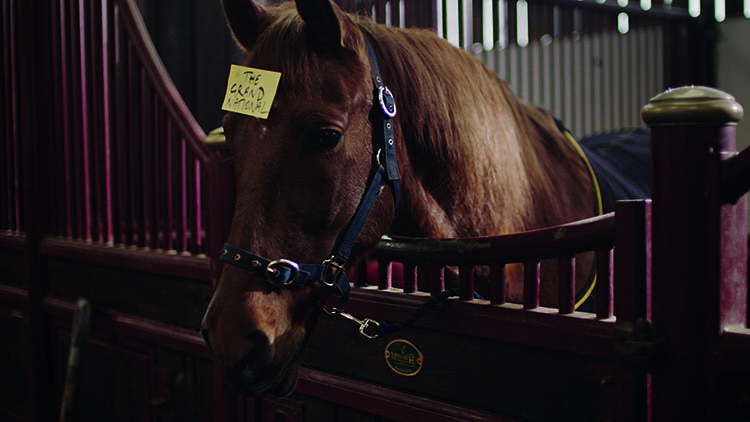 "With whiskers, fur and the flexible nature of a horse's mouth, this was quite a complex task. Thankfully, there are many fabulous tools within Flame to help with this. A helpful technique was using the motion vector tracking to take sections of the real horses' muzzles and retracting them back to the CG animated muzzles to achieve a blend between the two. Then it was just a matter of adding whiskers, steamy horse breath and the dusty atmosphere of the stable."
Her advice is: 'Whatever your role, you have to excel. If you're a runner making tea, make it the best tea and seek opportunities to assist those around you. As a female artist in the industry, you will be in a minority, but this is starting to change. You may face unconscious bias from men and women: that the complex technicalities of VFX are better understood by men. Nonsense, of course, but all one can do is demonstrate this is not the case. (Over and over and over again!)"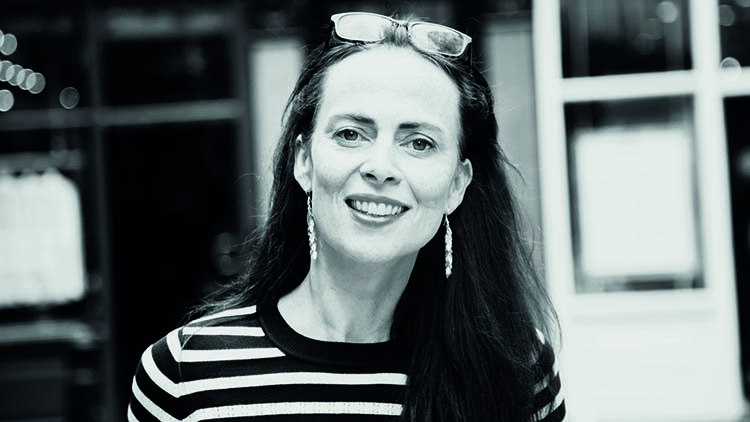 Dolores McGinley
Job title: VFX creative designer
Dolores McGinley has worked on many prestigious projects for advertising campaigns, TV and feature film clients over the past 23 years. With a degree in graphic design, McGinley started out working on live TV graphics for TG4/RTÉ in Ireland, which equipped her with the basic skills that would introduce her to this industry, especially learning to work under pressure and deal with constant demands.
"The hours were long, weekends were often written off – but motivation, sheer excitement and constant visual wizard were enough to know that this was the area I wanted to pursue. I was also one of the only females chasing VFX at this level in Dublin, which, years ago, added to the complexity and demand of the role faced by so many female artists across the spectrum, where proving yourself is never easy. This is something I am delighted to see has since changed with increasing numbers of fabulous women in key roles."
When McGinley moved to London in 2002, she worked in many well-known post-production facilities before settling at Technicolour. In 2016 she joined Molinare as its VFX creative director, and recent projects include Giri/Haji, The Crown, Good Omens. Strike Back and Blinded by the Light.
"To make the Giri/Haji series as artistic as possible, the clients played with the idea of replacing the tested 'previously on' segment with more of a storytelling process instead. Strong, symbolic images were chosen to recap the story so far. Each of these stills was then further worked on using paint, ink and fine brush strokes. Sketches were overlaid and ink spill and finished in Photoshop. I often like to use lipstick on textured paper to get thick, coarse, detailed and controlled strokes. These were finished as complete & individual 'separate artworks' before being recut back into the edit. Over the entire series, there were approximately 110 stills completed, all handworked (alongside the talented Aurelien Ronceray). It was a rare yet exciting opportunity to get out brushes and pencils in this advancing technological era!"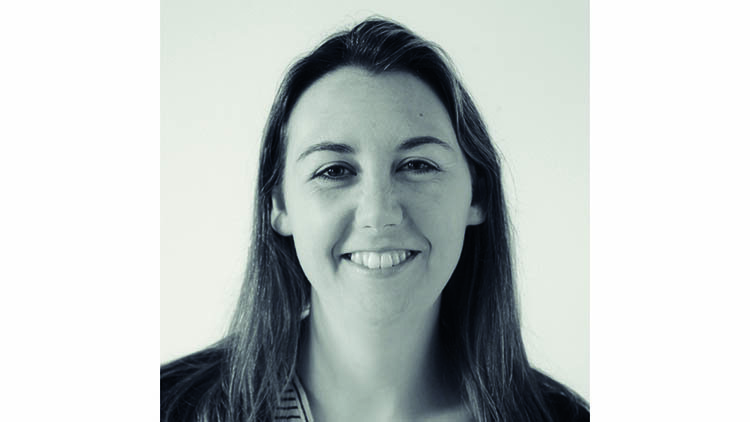 Jenna Powell
Job title: senior VFX producer
Jenna Powell was fortunate to get a week's work experience at a production company, which led to a job as a production runner on Gerry Anderson's new Captain Scarlet at Pinewood Studios.
"It felt like I had won the lottery! I wasn't particularly aware of visual effects as a career path at the time, but this production was a full CG remake of the sixties series – and my first experience working in CG. I was on the project for two years and worked my way up to be an episode coordinator. It was a baptism of fire and I had to learn quickly, but I gained a huge amount of experience of the process from script to screen."
When production wrapped for Captain Scarlet, Powell moved to The Mill in central London and began her visual effects journey with Elizabeth I for Channel4. She says, "After 15 years, I am now at Milk VFX and I'm still in awe of the impact and power visual effects can have. I hope that never ends."
Powell has also worked on projects like Good Omens, Electric Dreams, Doctor Who and Skellig, she says the most challenging was the Satan sequence in Good Omens.
"He is a key character, but he only appears once. So, he needed to be instantly recognisable and have maximum dramatic impact. His scene, in which he bursts out of the ground, represents the crescendo of a complex story about his relationship with his son, who is destined to bring on Armageddon by teatime! As a producer, myself and my team always relish the creative challenge of these sequences."
Powell concludes by saying: "My advice is: be determined! The industry is tough, but very rewarding. I am a great believer that starting as a runner and working your way up will give you a strong base from which to build your career."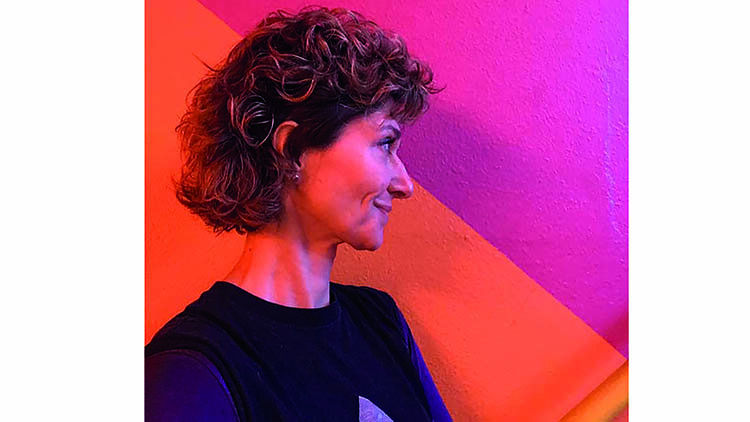 Olly Nash
Job title: Lead 3D Generalist
Olly Nash was among the first batch of students to graduate from a new multimedia degree at the University of Bradford in 1994.
"I stayed on to do a research master's degree; I knew I would never be able to write a unique research thesis, but paid the fees and played along because I knew 3D was going to be big and they had new Silicon Graphics workstations running Softimage 3D and a disk-to-tape machine, so I would be at the front of the wave! I taught myself 3D from the manuals, made my first showreel and got my first job at Vector TV studios in Manchester doing chrome spinning logos for TV adverts. I never got that master's qualification, but I learned on my own, which has been most valuable skill to acquire in this tech-advancing industry, and I've been teaching myself the latest 3D techniques ever since.
Nash has worked on many significant projects for feature films and TV, including Catherine the Great, Johnny English Strikes Again, Star Wars: The Last Jedi, Guardians of the Galaxy and 28 Days Later. She says the most challenging thing to create recently was the missile trail in Johnny English, because it was hard to get "a good level of detail, without it taking forever to simulate".
"My biggest piece of advice to any woman is to speak confidently and with volume. You will get overlooked, but that's just an unfortunate side effect of the patriarchy, so be calm and be ready. Be self-sufficient and ensure you find as many solutions as you can on your own with trial and error and by checking facts. Know your topic so you can be confident in your response when you are patronised. Also, remember that men are also patronising to each other, it's not just unique to you!"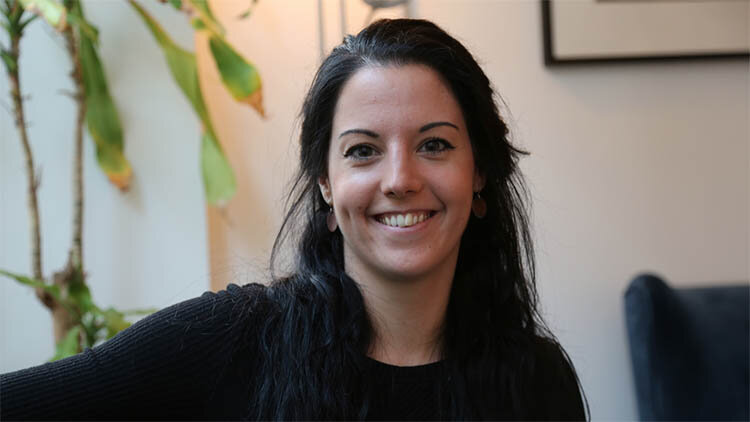 Tamara Toppler
Job title: head of digital matte painting
Tamara Toppler was always interested in learning how films are created, but it wasn't until watching Lord of the Rings back in the early noughts that her curiosity piqued and she realised she wanted to be part of the creative process.
She studied Computer Animation Arts at Bournemouth University and later got a masters in Digital Effects. "It was during my master's that I discovered my love for creating digital environments and the art of matte painting. I landed my first job at Realise Studio in Soho. I was more of a 3D generalist and compositor to begin with, but gradually got to focus more on matte paintings."
Toppler joined BlueBolt in 2016 and, as a history buff, was delighted, because the company is known for its work on period dramas. "I was also excited that the company is run by two women – a rarity in this industry. I became the head of digital matte painting a year and a half ago and, although it came with new responsibilities, I absolutely love it!"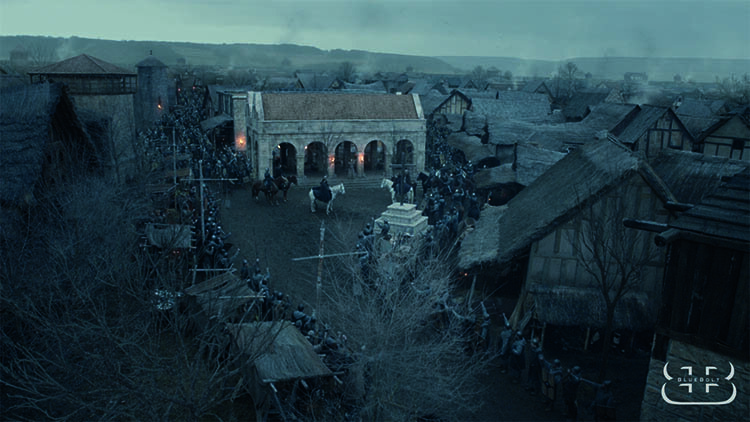 However, she adds: "Being a young female lead can sometimes be tricky to earn the respect of older and/or male team members, but I just try to be myself and do a good job. In my experience, matte painters are rare – and female ones even more so. The problem with matte painting is that there is no direct route into it like there is with 3D generalist or compositing roles, which are the main promoted routes in most companies."
Toppler has also worked on The Last Kingdom, Peaky Blinders, Cobra, Catherine the Great and Johnny English. She says: "The trickiest shot I over did was for the Robin Hood film. It was a top-down shot looking at part of the set rotating 180° up to reveal the whole city. It was technically challenging to get that done, combining a 2.5D matte painting and 3D approach. It was painful, but I learned a lot (mainly to never do it this way again!)
"My advice is to start at a smaller company, as they have fewer rigid structures in place and you can move up quicker if you mention you want to get into matte painting. In my experience, good employers will try to accommodate you if they see you're passionate about it."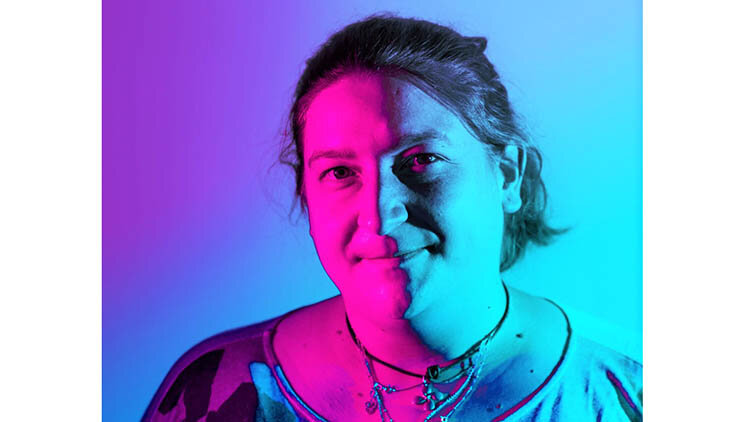 Alba Barriuso
Job title: 3D generalist
Alba Barriuso gained a bachelor's degree in editing and a master's degree in VFX in Spain, where she discovered her passion for 3D.
"In Spain, it can be quite difficult to get credited for film titles, so I decided to move to London, where prospects in my field were more apparent. Joining Jellyfish Pictures opened up a world of opportunity for me. I have been able to expand my skill set by learning about lighting, grooming and simulations, and I've been able to work on some amazing and unique projects."
Barriuso has worked on a wide variety of productions, including The Ministry of Time [Spanish Doctor Who], Captive State, The Innocents, Watchmen and How to Train Your Dragon: Homecoming.
"The first show I worked on at Jellyfish was Captive State. It was also the first time the company was a lead vendor on a feature film, so the pressure was on! One of the more complicated shots involved spinning drones, requiring a mix of manual animation and simulation. At the time, this was a big challenge for me, because my supervisor was on leave and I was left to find a solution on my own. But it was worth the sense of achievement I felt after hours of rendering and seeing the successful result."
Barriuso is a big believer in never giving up. She says: "You have full control to do whatever you want to do, it's just a matter of patience and hard work. Curiosity is very important in this industry, too."